The antidote to #MeToo miserablism
WORLDwrite's new film tells a liberating tale for a new generation of women.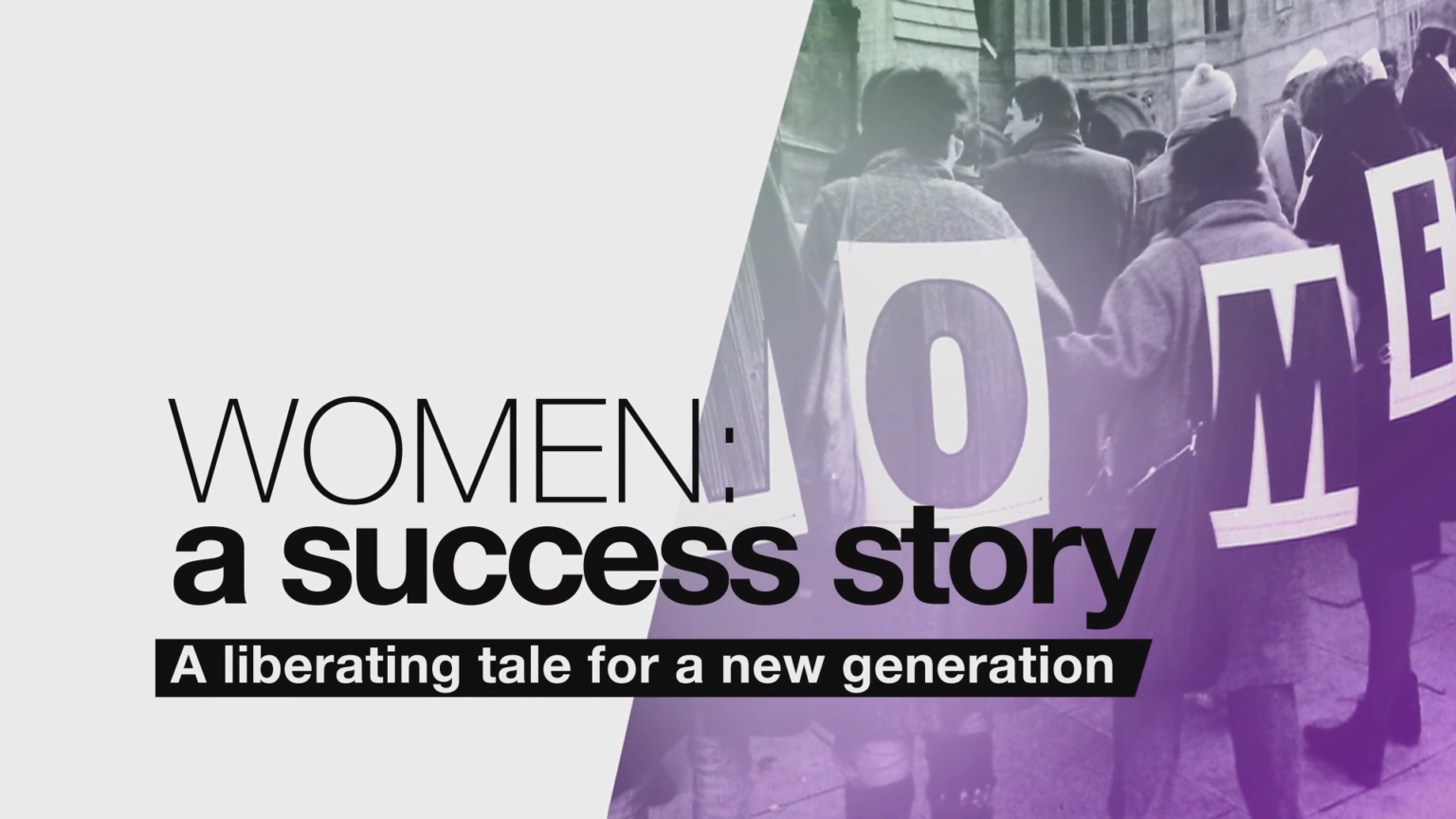 WORLDwrite's latest documentary, Women: A Success Story, celebrates the incredible progress women have made over the past hundred years. Nowadays, women have much higher expectations for their lives, greater choice and real opportunities to realise their ambitions. The film interviews women from different generations and from across the UK to show just how much has changed.
It is important to highlight this success story because it is far too easy for women today to fall prey to the narrative that we are victims. Feminist campaigns like#MeToo and warnings about a gender pay-gap have convinced many young women that the world is becoming more difficult for women to negotiate, rather than easier.
One of the subjects the film discusses with great insight is how attitudes to sex have radically shifted over the generations. Most women of my millennial generation almost take for granted the fact that we have easy access to contraception, giving us almost total control over our reproductive cycle. Women today can enjoy sex without the very real fear of unwanted pregnancy that our grandparents had. Sex is no longer fraught with the same anxiety and women are not judged for having premarital sex.
Previous generations did not enjoy anywhere near the same economic prosperity we do today. Nor did they have the kind of access to healthcare and education. One 90-year-old interviewee recalls women saying things like, 'I had eight children and I only buried three'.
But even though we have been liberated from many hardships, there is still a lingering sense that women's sexual freedom is dangerous in some way. This often takes the form of people warning women not to wear provocative or revealing clothing when they go out at night, even though there is no evidence to show that potential rapists are enticed by what a woman wears. There is also a push by some feminists for consent classes and affirmative consent — that is, for women to give men explicit verbal consent before any sexual encounter.
Women: A Success Story challenges this view. The women interviewed say that women must not give in to the politics of fear, just when we've gained so much personal liberty. We should be confident around men – from whom, with very few exceptions, we have nothing to be afraid of – and be able to hold our own and to enjoy flirting and sex. We should dress up, go out, have fun and leave our inhibitions behind.
The film's 100-year journey goes back to the Suffragettes. Unlike many fourth-wave feminists today, they promoted a message of female competence and strength. They were formidable women, who managed to have an enormous influence on society at a time when they faced many political and legal barriers. Their campaigning set in motion a chain of events that would completely transform the world.
In the span of human history, a hundred years is nothing really. It is amazing how much has been achieved in such a small amount of time. It goes to show what people with vision and determination can achieve. But that does not mean we should be complacent. As one interviewee points out, there is still much more that can be done.
The film contains so many thoughtful stories from women of different ages. In doing so, it closely reflects how women actually live, talk and see their lives – something which is often unreflected in today's media. It certainly delivers on its promise to tell a liberating tale for a new generation.
Candice Holdsworth is the founder and editor of Imagine Athena.
Women: A Success Story will have its premiere at the Battle of Ideas in London on Sunday 14 October. Book your tickets here. Watch the trailer below:
To enquire about republishing spiked's content, a right to reply or to request a correction, please contact the managing editor, Viv Regan.