The Ashers decision: a victory for everyone
The UK Supreme Court has upheld freedom of conscience.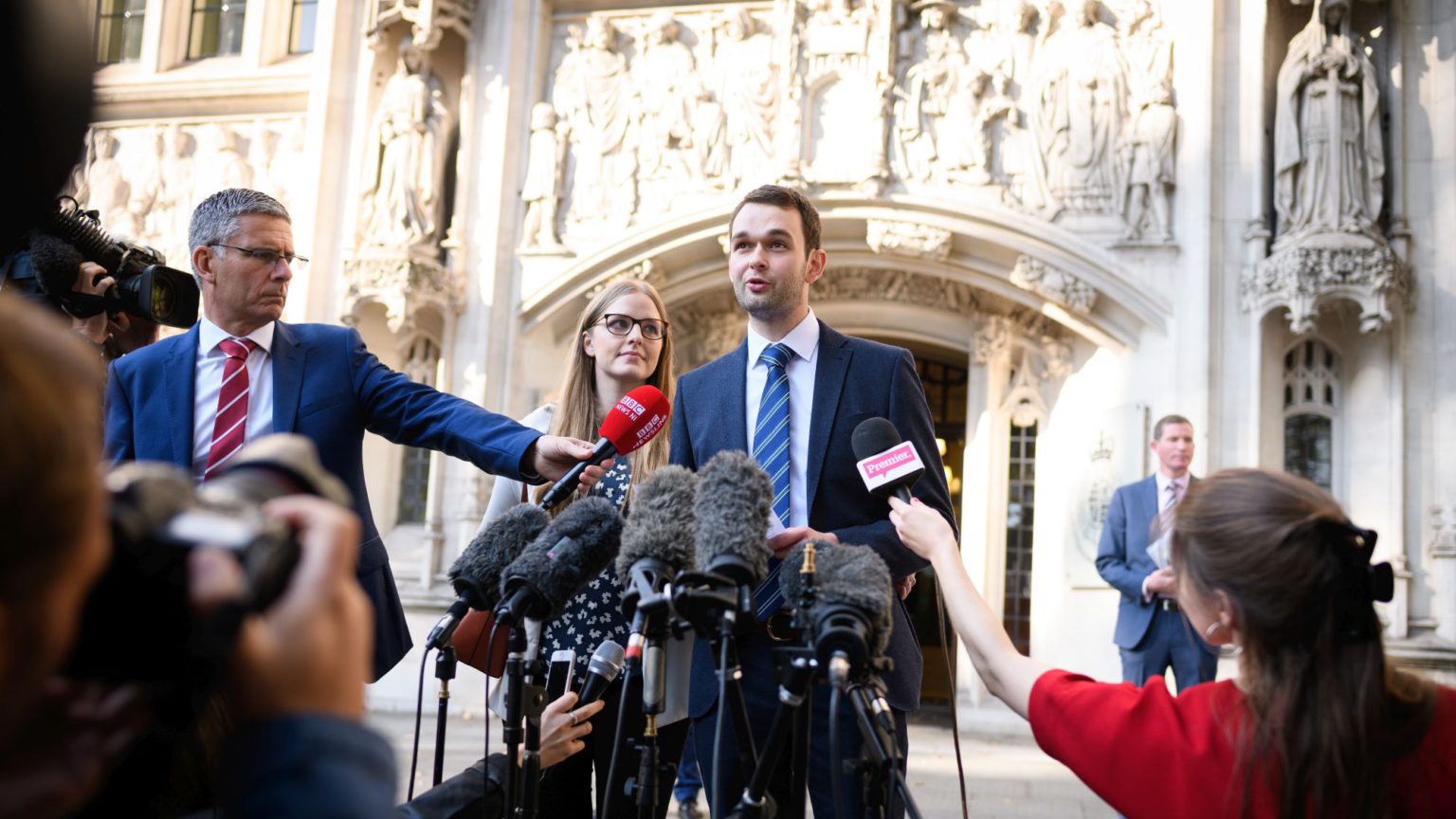 Today, after more than four years of legal battles, the UK Supreme Court handed down its decision in the case of Ashers Bakery – also known as the 'gay cake' case.
In a unanimous decision, which overturned both previous lower court rulings, the court held that the owners of Ashers Bakery, based in Belfast, had not discriminated against a customer for declining to create a cake bearing the particular message he wanted.
The facts are well known and not in dispute. In 2014, Gareth Lee, a member of a local LGBT group called Queer Space, requested a custom cake be created with the slogan 'Support Gay Marriage' placed on top. Ashers Bakery is run by the McArthur family, Christians, who politely declined the request as they have done with other requests in the past.
Following in the footsteps of many similar cases stemming from the UK's extensive 'equality' legislation, what began as a polite and simple declining of service that could have ended with the cake being created almost anywhere else (and it was), a costly legal battle ensued.
On the one hand, huge taxpayer-funded legal fees were racked up by the Equality Commission of Northern Ireland, which brought proceedings against the McArthur family. Meanwhile, thousands of pounds in donations were raised by the Christian Institute charity that defended them. Total costs have been estimated at half-a-million pounds.
In finding in favour of Ashers Bakery, the court pointed out what many observers have been saying for years – namely, that there is an obvious difference between refusing a service on the grounds of someone's protected characteristics and refusing to create a message with which the creator disagrees for reasons of conscience.
The Supreme Court noted numerous times in the judgment that the decision to decline the order was based on the message, not the customer. Mr Lee was not treated any less favourably because of his sexual orientation, as a heterosexual person would have been met with the exact same reason. Indeed, Ashers had served Mr Lee before he ordered the now infamous cake, and they said they would happily serve him again.
The stakes involved were far higher than a minor dispute about cake decoration. Had this case been decided the other way, it would have struck a crippling blow to freedom of expression, effectively enabling the government to force private citizens to create messages with which they fundamentally disagree.
Of course, some might have no issue with creating products or services that are in direct conflict with their beliefs, but the bottom line is that private citizens – even those operating in the marketplace – should have freedom in these circumstances, rather than being coerced to act contrary to their beliefs. The whole purpose of equality law is to protect people from being discriminated against, not to compel individuals to promote ideas with which they disagree.
As the Supreme Court recognised: 'Nobody should be forced to have or express a political opinion in which he does not believe.' Given that this was the core principle upheld in Ashers, it is a decision that we can all celebrate – regardless of whether or not we agree with the message on the cake, or whether or not we would have created it.
Paul Coleman is a British solicitor and executive director of ADF International, a human rights organization defending the right of people to freely live out their faith.
To enquire about republishing spiked's content, a right to reply or to request a correction, please contact the managing editor, Viv Regan.