'The Tories are an existential crisis in a suit'
Nick Denys on the party's inner turmoil.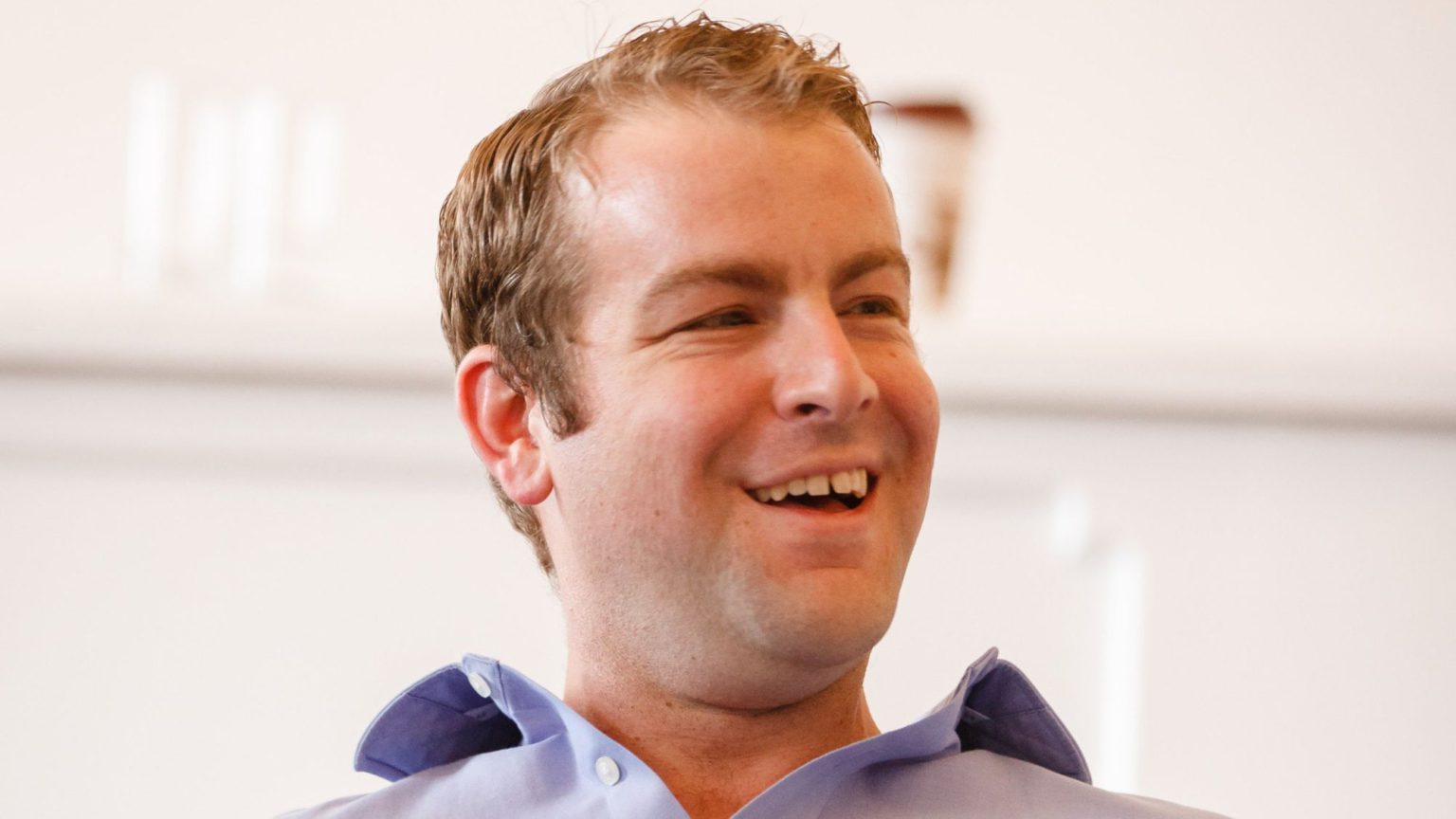 This week's Conservative Party conference was beset by problems before it even began. But the app which leaked the personal data of ministers and delegates was the least of the party's worries. Divided over Brexit, the big issue of our time, the party is directionless and devoid of ideas. Nick Denys, head of policy at Tory Workers, says it is currently a 'dead party' with little to offer to voters. spiked caught up with him for a chat.
spiked: You've described the Conservative Party as 'dead party' – what did you mean by this?
Nick Denys: I think the Conservative Party is struggling from an existential crisis. If you wanted to know what an existential crisis in a suit looked like, the Conservative Party conference was the place to be. We feel like we're challenged by the world around us and by the fact that Labour and Jeremy Corbyn are offering solutions that seem to resonate well. But we don't seem to have any clear answers to this. What makes this worse for us is that they are the antithesis to what we believe. We're being challenged by our darkest enemies. And at the moment, there's a collective belief that we're failing to meet that challenge.
spiked: Is the Conservative Party in danger of not knowing what it is for?
Denys: Yes. I would describe the Conservative Party conference this year as being like a duck. Above the water, it's been carrying on calmly, in a not very interesting way. But beneath the water, at the fringes, there's been a hell of a lot of kicking.
At the conference, the main hall has been dead and empty. But that's not because no one is here. It's because everyone's attending the fringe events. These have been packed, there have been queues to get in. The ones that are most popular are asking the question, 'What are the Conservatives for?'. So the members are voting with their feet to try to understand what is going on.
One interesting difference in the way Labour and the Conservatives operate is that in Labour you have motions and a show of hands to vote. We don't have any of that in the Conservative Party, but in a funny way the membership this week have voted with their feet in what they have attended. They have not attended set-piece speeches by ministers. What they've attended are the debates on what we can do to reconnect with people.
spiked: At the last General Election, the Conservatives won their largest share of working-class voters since 1979. Does the party risk losing that support?
Denys: It could go either way. A lot of people in working-class communities who voted Conservative essentially were carrying on from the Brexit vote. And what were the main messages of the Brexit vote? Take back control and, also, invest more in public services – we all saw the bus. But since the General Election, the Conservatives haven't offered policies which actually meet those desires.
While a lot of Conservatives supported Brexit and supported those messages at the time of the vote, I think there is confusion among people who might have voted Conservative for the first time in towns like Mansfield, because actually all the policies we are proposing don't relate to those messages. For me, the Conservative Party needs to understand what these people want from us and we actually need to deliver 'taking back control' and investment in public services.
Firstly, we need to stop being the party of austerity. The truth is, the years and years of cuts are all adding up. People are seeing that public spaces, libraries, police-response times, schools, litter in the streets are all getting worse. Working-class communities are much more reliant on public services, to give them the space they need in order to succeed. One of those words that gets bandied around Conservative circles is freedom. For me, people in working-class communities don't have the freedom to do very much without public services that work well.
Secondly, the world of work is changing massively. How can we give people satisfying work lives? When immigration is cut back, how will we fill those jobs? While Labour are attacking businesses and capitalism, we as Conservatives believe that an economy works well when good businesses and good workers work together. But actually, we need to do some proactive things to make that happen. But again, we are not really offering any answers. For instance, the government commissioned the Taylor review on the modern world of work, but it's been kicked into the long grass with more consultations.
spiked: There is a major split in the party on Brexit. Is this likely to resolve itself any time soon?
Denys: Actually, the split is just as big – and maybe more important – when it comes to domestic issues. You've got those in the party who believe in further tax cuts and deregulation versus those who think we need to refashion the state in order to provide opportunities. To sort out which of those camps is going to go forward, we need a leadership election. Being very polite, all of these discussions are happening in the background, at the fringes, while we're leaving the main-stage stuff alone. At the moment, we're keeping it in house and private – as much as is possible in politics.
I think this will be Theresa May's last conference as leader. Ultimately, after Brexit, she will likely stand down, we'll have a leadership election, and that will be when those two camps will fight it out. All the main cabinet ministers have their eye on this schism and a future leadership contest. One reason their speeches have not been terribly interesting is because they're waiting for that battle to happen.
Nick Denys was talking to Fraser Myers.
To enquire about republishing spiked's content, a right to reply or to request a correction, please contact the managing editor, Viv Regan.