Science, sexism and heresy
Shame on CERN for suspending a professor for criticising feminist ideas.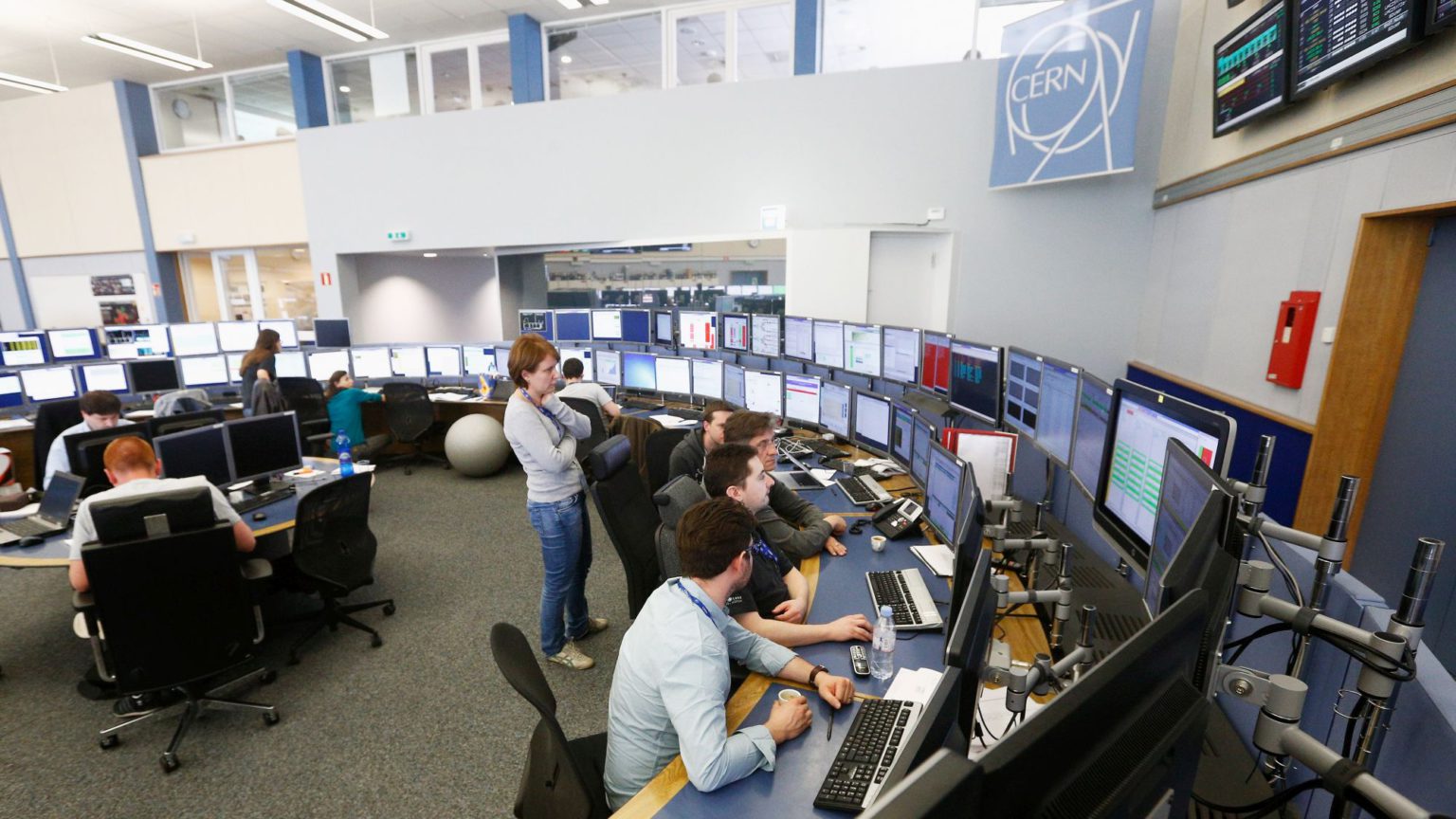 If you thought the particle-physics boffins at CERN, mothership of the Large Hadron Collider, would be clear-eyed, cool-headed masters of reason, think again. The European nuclear-research agency has suspended one of its senior scientific staff over comments he made in a presentation given at its headquarters in Geneva.
It says the address by professor Alessandro Strumia of Pisa University to the workshop on gender and high-energy physics was 'highly offensive' and 'unacceptable' to the audience, which was comprised mainly of young female physicists.
According to one leaked report, Strumia said he wanted to 'get to the bottom of the "mainstream" and "conservative" positions about gender equality in physics and science more generally'. His slides showed data on the percentage of women in different fields and on sexism in citations, at conferences and in recruitment.
The BBC says Strumia concluded that his data showed that there is discrimination in physics right now — against men. Yet 'physics was invented and built by men', he is claimed to have said.
In response, CERN has turned its back on the traditional scientific practice of widely sharing the facts and letting the individual judge for him or herself the truth of the matter. Instead it has decided that the professor's words are so beyond the pale that they must be completely removed from its online depository. They have been put down the memory hole; no one can now see what Strumia did, or didn't, say.
CERN took action against Strumia after research physicist and feminist activist Jess Wade, who also spoke at the workshop, started to tweet about his speech.
She drew parallels with James Damore, who was sacked from Google last year for sending around a memo about discrimination and feminism at the company, and who subsequently became a bogeyman for woke liberals and a poster-boy for the alt-right.
But actually, Strumia's story shares more in common with the case of Nobel prize-winner Sir Tim Hunt, who was hounded from his job at University College London in 2015 for comments he made in an address about women in science.
Wade went on to write about what Strumia said in a New Scientist blog post. She claimed that he had argued that women aren't as good as men at physics. She questioned why we allow people to make and discuss such points: 'We shouldn't be putting up with this. His remarks were offensive, but also damaging. When people in positions of power spread such ideas, they teach the next generation of scientists that such behaviour is okay. Obviously, it isn't.'
This looks like the latest salvo in the culture wars, another instance of people saying 'You can't say that' and punishing someone simply for dissenting from new orthodoxies. All physicists at CERN, male and female, should take a stand against the potential sacking of an esteemed colleague, who by all accounts has had a long career at the research body.
Strumia may hold a few backward ideas about women in physics – but we can't know for sure, since CERN has broken with 500 years of scientific thinking and taken upon itself the role of censor-in-chief and blocked everyone from reading his speech.
But even if he is putting forward a sexist argument, he should be allowed to do so. And in the spirit of scientific discourse, others should then be free to assert facts and arguments of their own, and challenge what he has to say.
Wade's censorious intervention has made the situation worse. She believes girls and women in physics will actually be damaged by the kind of ideas (allegedly) pushed by Strumia. Like a medieval cardinal, she has shouted 'blasphemy!' and denounced a heretic, and she wants all discussion of the subject to cease.
One media outlet to publish a cravenly uncritical account of this affair from Wade's perspective was Vice, on its Motherboard website. The headline was 'Top CERN Scientist Suspended for Presentation That Argued There Is No Sexism in Physics'.
This is significant because Vice was founded, in Canada in 1996, as the home of post-punk gonzo journalism. It was unashamedly aimed at readers who felt they were on the outside of mainstream culture. With plenty of in-your-face attitude, it set out to tackle 'the things we're meant to be ashamed of', in the words of Andy Capper, the first editor of its British edition.
However, recently Vice has been hit by a series of sexual-harassment claims. There is a boys-club culture at the magazine, former employees claim. Around 20 women have come forward to testify to being either victims of sexual harassment or witnesses to it. Four claims have been settled out of court. In response, Vice has been at pains to change its image, with high-profile firings of particular staff and public admissions of guilt.
According to Variety, Vice has also 'established an advisory board made up of feminist activist Gloria Steinem and other high-profile female executives and lawyers'.
Who knows to what extent this nannying panel has power over Vice's editorial content. But when a gonzo mag for outsiders believes that arguing 'physics isn't sexist' is so shocking it is worthy of a triple-deck headline, you have to wonder what being outside means today. Censorship, it seems, is the new counterculture. Trying to destroying people's careers because of what they believe is now the radical, good thing to do. That CERN itself has fed this media hysteria about Strumia by censoring and censuring him is shameful. Some sense is much needed.
Gareth Sturdy is a science teacher in south London and an organiser of the Institute of Ideas Education Forum. s chairing the debate Do we need a new curriculum for the 21st century? at the Battle of Ideas festival in London on Sunday 14 October. Book your tickets here.
To enquire about republishing spiked's content, a right to reply or to request a correction, please contact the managing editor, Viv Regan.