Now we know: the EU was lying about Ireland
Brussels whipped up fears about the Irish border to bash Brexit.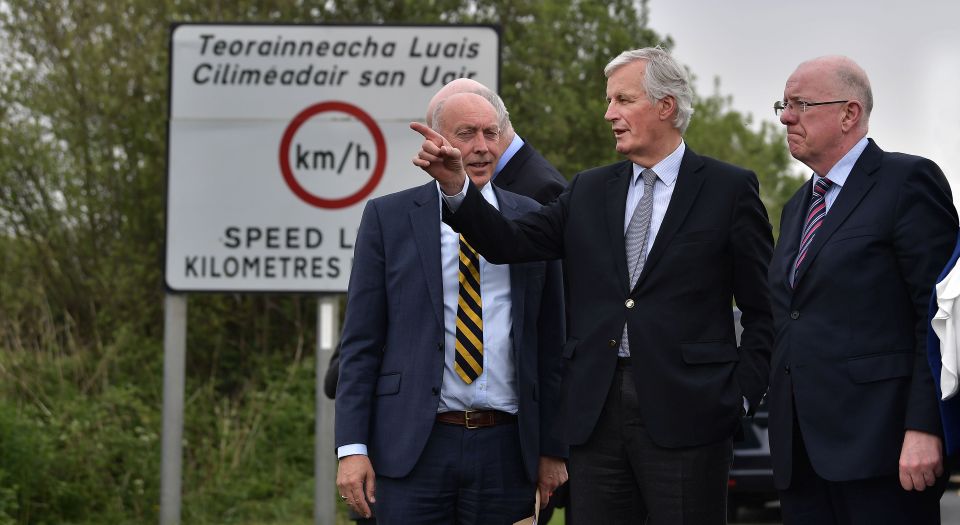 For months the European Union has been whipping up fears about what Brexit might do to Ireland. As soon as negotiations between Theresa May and EU leaders began, the Irish border was invoked as an unfixable problem. As far as the EU was concerned, there were two options: create a hard border in Ireland to accommodate the fact that the North would be outside of the EU and the South still inside it, and in the process give rise to the Troubles 2.0; or just give up on Brexit and keep Northern Ireland and ideally the whole UK inside the Customs Union.
Now, however, it seems the Brussels bureaucrats are changing their tune. Newspaper reports tell us the EU is 'secretly preparing to accept a frictionless Irish border after Brexit'. So perhaps the Irish border wasn't such a big problem after all. The Times reports that, 'EU negotiators want to use technological solutions to minimise customs checks between Northern Ireland and the Irish Republic'. This would include using barcodes on 'trusted trader' shipping containers. As for the much talked-up problem of congestion at the border, EU negotiator Michel Barnier's deputy Sabine Weyand is now assuring EU ambassadors that, 'for the main part, these controls would not have to happen at a border'.
Hold it right there. After months and months of scaremongering about the danger of a hardened Irish border, EU officials are now open to the idea of having a straightforward hi-tech border? The Guardian reports that Barnier has 'repeatedly insisted that the issue can be "de-dramatised"'. Really? Perhaps we need to remind ourselves of Barnier's own penchant for drama in relation to Ireland and Brexit.
'Brexit created a specific problem in Ireland', he wrote in the Irish Sunday Independent in April this year. If the UK withdraws from the Single Market and Customs Union, that will 'make border checks unavoidable', he reportedly said to colleagues in Brussels in January. When visiting a food-export business in County Monaghan in May last year, he said talks about the border would be 'very complex and difficult'.
Anyone who is still defending the EU as the reasonable, honest side in the Brexit negotiations must now admit they were wrong. It is scandalous that EU officials sought to profit politically from scaremongering about violence in Ireland, as a way of weakening Brexit, and yet now essentially admit that what Brexiteers have long argued – that the border is a fixable problem. Even Taoiseach Leo Varadkar played the EU's cynical game. Having spent months warning that Brexit would be bad for Ireland, and would endanger border country, he now seems rather chirpy – he gave a speech to workers in Donegal recently in which he said he is confident that Brexit will happen quite swiftly.
The EU cannot be trusted. It says one thing and means another. It has no qualms about stereotyping Irish citizens as gunmen in waiting, ready to be propelled into a new round of violence by any kind of trading disagreement. And it lies, too. As Kate Hoey told spiked in July: 'They're forgetting that there is a border there already… and if you stand at the border you will see, every now and again, vehicles being stopped on either side.' The idea that Brexit would change everything in Ireland was always a fallacy.
Technical, logical, sensible solutions to the Irish border question have long been available, but the EU chose to ignore them in order to bash Brexit. It exploited Irish history and Irish concerns to try to weaken British democracy. It sees nations as mere playthings in its power plays. The Irish border discussion is a reminder of the EU's ruthlessness.
To enquire about republishing spiked's content, a right to reply or to request a correction, please contact the managing editor, Viv Regan.