Why Brexitphobes are crap campaigners
Their instinct is to hector rather than listen and persuade.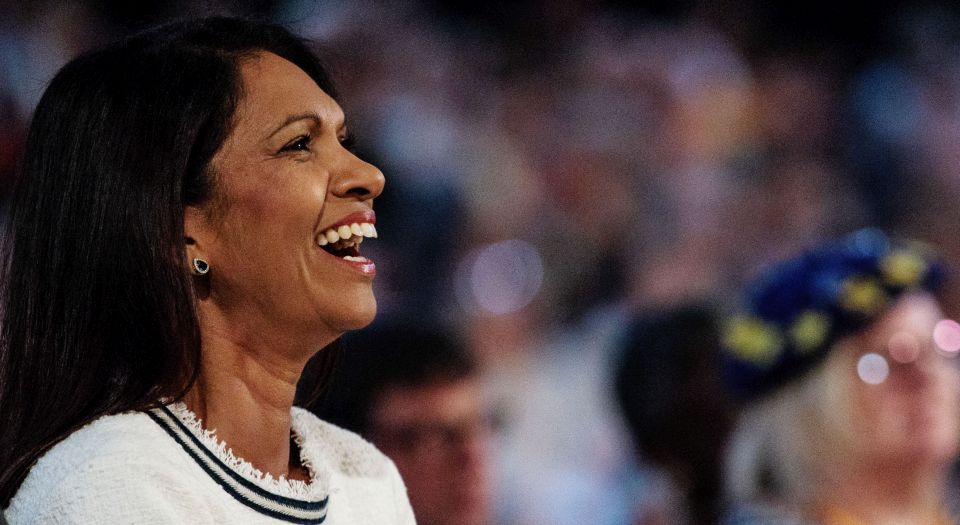 Anti-Brexit campaigner and former financier Gina Miller proudly unveiled her new campaign this week, 'End the Chaos', a website and series of events designed to challenge false claims and make people 'more informed' about the Brexit process. Apparently, we are a mass of infants who still don't comprehend what we have done.
The campaign was launched with a fancy photo shoot over the White Cliffs of Dover, in which Miller gazed into the distance wearing a fitted suit jacket and complementing heels (Tory power stance, eat your heart out). It was widely mocked on social media. Yesterday, at the Liberal Democrat conference, she said, without a hint of irony, that it was time for anti-Brexit campaigners to 'put values before vanity'.
Miller is just the most well-known of a group of well-connected Brexit haters who are as vain as they are inept at connecting with the public. Since the Brexit vote, there has been a slew of movements and political parties that have come and gone. Remember Renew, the Democrats, Spring? These new parties, set up by London-based lawyers, businessmen and media people, were not so much rejected by the electorate, as ignored entirely.
That Miller, who already heads Best for Britain, has set up yet another campaign is testament to how small the constituency is for her brand of metropolitan elitism. But being distant from public opinion is what binds these anti-Brexit campaigners together. These commentators, lawyers and millionaires are people in positions of influence and privilege who once came to expect political life to be shaped around their values. But on 23 June 2016, the public voted that world away.
That these people have turned out to be lousy campaigners is, then, little wonder. Their instinct is to hector, dictate and direct, which clashes with one essential part of campaigning – listening. Asserting a monopoly on logic and morality, and insulting others in the process, is not the way to win people over.
Gina Miller and her ilk lack the humility to step down from their ivory towers and empathise with people who disagree with them. They have an unhealthy arrogance bred of their inability to accept the fact that their view of the world has been rejected.
Lucy Harris is founder of Leavers of London. @LondonLeavers
Picture by: Getty
To enquire about republishing spiked's content, a right to reply or to request a correction, please contact the managing editor, Viv Regan.