Tom Watson's dodgy diet advice
He did well to shed seven stone. If only he'd now shed the fearmongering.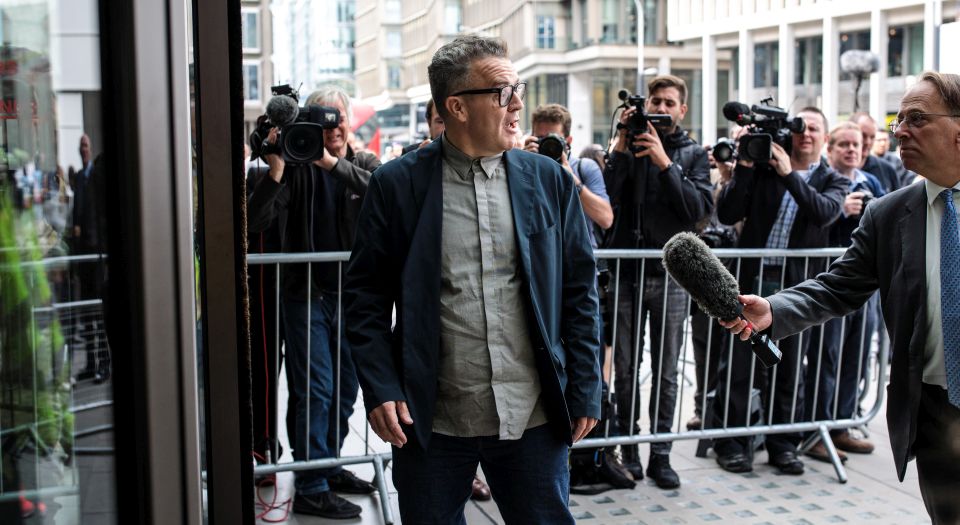 Well done, Tom Watson MP. Losing weight can be pretty difficult at the best of times. To lose seven stone – about 44kg – in just one year is extremely impressive. Okay, maybe it was actually easier because you had so much to lose. Maybe there were some straightforward fixes to be had. Taking a decent amount of exercise no doubt helped a lot, something that can be hard to start when you weigh 300 pounds to begin with. Cutting out the cakes and stodge will have helped, too. Treating yourself to little rewards for achieving some hard-earned goals is a pretty good idea, too.
Although Watson swears by the diet books of BBC TV presenter Michael Mosley and Aseem Malthotra's book, The Pioppi Diet, in truth he has simply taken an obsessive approach to what he eats and gone from barely exercising to becoming something of a gym bunny, alongside walking 10,000 steps per day and cycling. Whatever fashionable fixes he has applied, what is most important is that he's been motivated enough to stick to them. (And, personally, I would need quite a lot of motivation to drink 'bulletproof coffee' made with butter instead of milk.) As a result, he's not only lost weight but he no longer has type-2 diabetes.
But rather than patting himself on the back and taking some pride in having the discipline to avoid tasty treats and end his couch-potato days, Watson thinks that obesity is a health disaster and something must be done about it – which mainly seems to involve blaming the malevolent forces of big business. In an article for the Express, Watson cites some hackneyed and often inaccurate stats. 'Through the journey of the past 12 months I have come to the realisation that we have a whole nation battling similar weight and health problems. And it is only going to get worse. Approximately 14million UK adults are obese. About 15million more are overweight. One third of our children are leaving primary school obese – if these trends continue half of all our kids will be obese by 2020.'
Actually, even by the misleading measure used by government, only one in five children were 'obese' when they left primary school in 2016/17. It seems very unlikely that will rise to half in just two years. Clearly, the 'whole nation' is not battling with these problems. A small minority of us are so overweight and unfit that it gets in the way of our everyday lives and risks our long-term health. The rest of us are basically fine and obesity rates have barely shifted in well over a decade.
It is true that the number of people diagnosed with diabetes, the prevalence, seems to have gone up alarmingly. But the number of new cases – the incidence – of diabetes is actually remarkably stable. There is no boom in diabetes cases. We are living longer and the main risk factor for type-2 diabetes is age, so numbers are bound to go up to some degree. To the extent that we are finding more and more people with diabetes, that's good news – because it is untreated diabetes that leads to the greatest health harms, from amputations to blindness, and costs to the NHS.
Not that you would get those nuances from Watson's article. Instead, he thinks that 'one of the key culprits for this enormous rise in obesity and diabetes is sugar and the sugar industry'. Yet it is not at all clear that we're eating more sugar than in the past, so why are we fat now when we weren't then? Watson's litany continues with a host of the usual suspects: 'With all the hidden sugar, conflicting health advice, ultra-processed food and misleading packaging people who want to get healthy barely stand a chance… everywhere we go, whether to the supermarket, on the bus or listening to the radio in the car, we are bombarded with adverts for food that isn't good for us'.
Maybe, just maybe, those people who 'barely stand a chance' could try copying you, Tom? You have bravely turned the other cheek from the adverts for tempting but obesogenic snacks. The microwave is gathering dust and you're pounding the pavements in your trainers. We could all try that, couldn't we? And most of us have nowhere near seven stone to lose.
Nope, it has to be the government that needs to step in. Watson is a big fan of former chancellor George Osborne's sugar tax, the main effect of which has been to ruin the flavour of almost all our most popular soft drinks. He would love to stop junk-food advertising. Poor people have the worst health problems, so no doubt Watson would dress up a crackdown on food businesses as an anti-poverty measure.
Watson's success in cutting his weight and improving his health are ample demonstration of the power of taking responsibility and making changes. Nobody had to step in to save him. Indeed, Watson's new diet is made far easier by the fact that big business – from food growers and transport networks through to big supermarkets – have cooperated to provide everything he needs.
Watson chose to change his lifestyle. I would like to have that choice, too. If I want to eat kebabs and burgers and drink sugary drinks while resolutely refusing to shift off the sofa, that's my business. If I decide (as I occasionally do) to get off my backside, take some exercise and eat more salad, that should be my choice, too. You worry about your life, Tom; you don't need to go round trying – and failing – to save mine.
Rob Lyons is science and technology director at the Academy of Ideas and a spiked columnist. He is convenor of Battle of Ideas Edinburgh, which takes place on Saturday 3 November.
To enquire about republishing spiked's content, a right to reply or to request a correction, please contact the managing editor, Viv Regan.