'Facebook groups are not full of hate'
Jamie Bartlett on how the Online Forums Bill threatens internet freedom.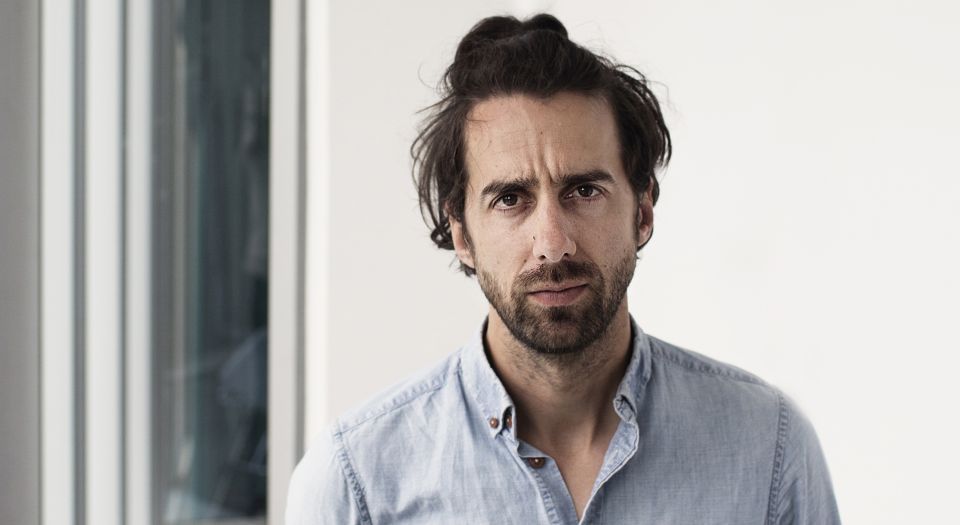 This week, UK Labour MP Lucy Powell proposed a bill designed to curb the supposed glut of disinformation and hate speech online. The Online Forums Bill would order social-media firms to publish the names of any secret forum with more that 500 members – Facebook currently allows users to set up secret groups that are hidden from non-members. It would also make moderators of all Facebook groups legally responsible for the content published within them. The bill has received cross-party support and is just the latest in a long line of proposals to regulate speech on the net.
spiked caught up with Jamie Bartlett, director of the Centre for the Analysis of Social Media at Demos and author of The People vs Tech, to talk about the bill.
spiked: Lucy Powell claims that many of these secret Facebook groups are set up with 'malign motives', which 'normalise hate'. But is there anything inherently hateful in these groups?
Jamie Bartlett: No, of course not. Inevitably, some hateful groups exist. When you have been the target of abuse from these groups, as have MPs like Powell, perhaps that leads you to believe that's all they're about.
Nobody knows the exact numbers on this because they're secret, but I'd be confident that the overwhelming majority of secret groups are either perfectly mundane, just people getting together to talk about a hobby, or activist groups. Lots of LGBT groups, for instance, will be secret because they know they might be targeted by people if the group were made public. Or anti-fascist, or libertarian groups, who don't want other people turning up and trolling them, ruining their space of free assembly. That is how the overwhelming majority of how these secret groups are used.
The one thing she's really not thinking about is, I guarantee you, if liberal Britain asks for this power, then illiberal Turkey, illiberal Russia, will be asking for it, too. And can you imagine how happy the Russian government would be to know about the existence of a secret Sergei Skripal support group or a Pussy Riot fan group on Facebook.
spiked: One of the key proposals in the bill is to make moderators responsible for what is published in the groups they manage. What are the implications of this?
Bartlett: It is essentially the same problem: finding a small problem and inadvertently punishing lots of innocent people with the 'solution'. So when it comes to holding moderators to account, I understand the idea, you do have Facebook groups where hateful, malicious, untrue content is being shared. But if you put the responsibility for that on to a moderator, you're going to end up landing all sorts of helpless, hapless hobbyists with the same level of legal responsibility as a newspaper editor.
These groups might not even be 'hateful'. Let's say you run a health-support group and someone goes on to your forum and starts posting nonsense. You, the busy mum, who is just running this group in her spare time, suddenly has all these legal responsibilities to work out if a post is a breach of copyright or if is it slander against somebody. So you're going to force millions of people, ordinary, busy folk, to take on these complex legal duties without any money, knowledge or support.
I have spent a lot of time researching 'pro-anorexia' groups, for example. These are troubling groups in lots of ways but most of them are run by young women with anorexia, who suffer from serious health conditions. With this law, these teenage girls would suddenly be responsible for all the content that is posted on their forums – I cannot see how that would possibly work without going really badly wrong.
spiked: Are proposals like this based simply on a lack of tech literacy among MPs? Or is the problem a wider disregard for civil liberties like free speech and free assembly?
Bartlett: I think it's partly a sense of desperation. Lots of MPs feel that they're in this big battle against the tech companies over who really runs the internet. So they are putting forward a series of measures and controls to try and exercise more power over them. This seems to be part of that.
The illiteracy point is important. I think this bill, in particular, is based on a real misunderstanding about what these groups are actually about, how they work, the ins and outs of actually being a moderator. And it comes from this obsession with the negative implications of the internet, without any understanding of the broader importance of these groups. Big online forums are now vital to ordinary people's right to free assembly, but I don't think a lot of politicians have quite understood that.
In terms of privacy, all round the world governments have realised that the internet is actually a powerful way to monitor and surveil people, whether that involves the collection of personal information, monitoring the media they consume, or understanding what networks they're in. We're building a pretty serious surveillance infrastructure. It's important to maintain a legal defence against this.
Since the stories about Cambridge Analytica came out, we can see how much people are starting to understand and care about their right to privacy. We know that lots of different companies and governments are getting hold of our information and using it to figure us out, to target us, to build models about our behaviour. That might not seem so bad when it comes to giving targeted adverts, which are relatively harmless. But you've got to start to think about what is the infrastructure we are actually building, what will it look like in 20 years' time if we keep going down this path – and what does that then look like if we don't have any protection against who can see all of that.
Jamie Bartlett was talking to Fraser Myers
To enquire about republishing spiked's content, a right to reply or to request a correction, please contact the managing editor, Viv Regan.