#MeToo and the end of redemption
Olivia Munn is wrong to try to destroy an ex-offender's career.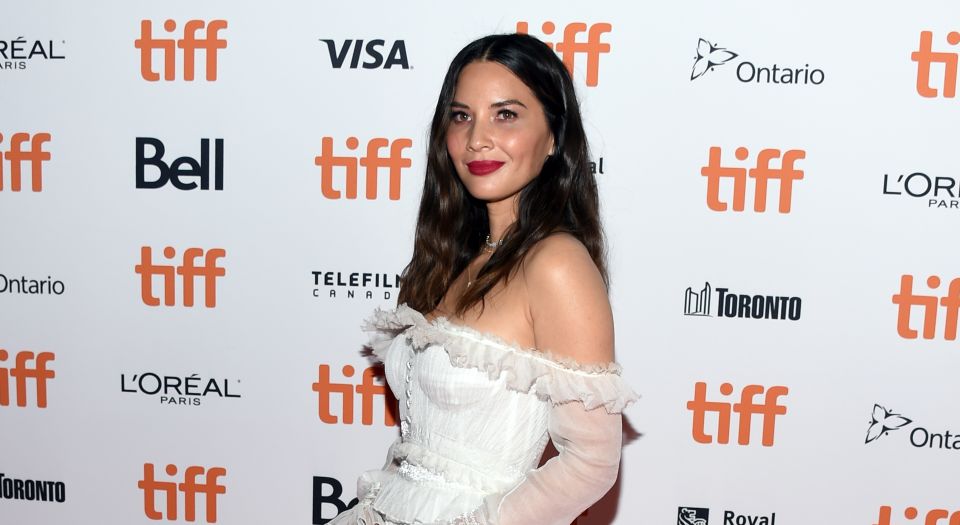 Can criminals redeem themselves? It used to be mainly right-wing misanthropes who would answer this question in the negative. But today, the #MeToo moment is giving this reactionary view a feminist makeover.
Just hours before the premiere of The Predator, the LA Times revealed that a scene had been cut from the film. Lead actress and #TimesUp campaigner Olivia Munn managed to lobby the studio to remove a scene where she appears alongside Steven Wilder Striegel, after she discovered he had served time for sexual offences. Striegel pleaded guilty to sending sexually suggestive emails to a teenager in 2010 and was sentenced to six months in prison. He is a friend of the director, Shane Black, who has cast him in bit parts in many of his films.
Erasure from films has been the punishment of choice for dealing with allegations against actors. All of Kevin Spacey's scenes in All the Money in the World were reshot following allegations of sexual misconduct, while Ed Westwick was erased from the BBC's Ordeal by Innocence. Charges against both actors have since been dropped (though there are still other charges outstanding against Spacey).
Unwilling to address the controversy, numerous cast members of The Predator dropped out of their scheduled interviews. Munn says this made her feel isolated. But in the media and online, Munn has largely been hailed as a feminist hero for standing up against sexual abusers. One writer praised her for ensuring that 'one less problematic figure gets to have a redemption arc enabled by his white male friend'. Munn herself said it was 'the fans and news outlets' that confirmed for her that 'what I did was the right thing'. Until Munn's intervention, the studio was unaware of Striegel's past due to legal restrictions on vetting actors. Following the revelations, it is unlikely he will find much acting work any time soon. Black initially defended his decision to cast Striegel, but has since apologised.
But is it really the 'right thing' to try to damage the career of an ex-offender? Striegel served his time nearly a decade ago. He deserves a second chance and to be allowed to move on with his life. Readers of spiked will be familiar with how the presumption of innocence has been corroded in the #MeToo era. What we are also witnessing is a loss of faith in redemption. This casting out of a former offender as a 'problematic figure' harks back to a pre-modern view of people as somehow tainted or spoiled for life by a single bad deed. To continue punishing Striegel for his past would not deliver justice, but vengeance.
What's worse, you do not even have to have committed a crime to be deemed irredeemable by the judges and juries of the #MeToo kangaroo court. Last year, five women told the New York Times that Louis CK had asked them permission to take out his penis. He would then take off his clothes and masturbate in front of them. CK admitted to this. The punishment for this non-crime was swift: the premiere of his film, I Love You Daddy, was cancelled, the channel hosting his hit show, Louis, cut all ties with him, and HBO removed all his material from its streaming services.
This Stalinist erasure of his oeuvre was not punishment enough for some – or at least, not permanent enough. When CK made a surprise comeback at New York's Comedy Cellar a week ago, outrage ensued. 'We try to cut men like him out of public life, but nine months later, we get a call with the bad news', said a New York Times critic. A Guardian writer said it was 'too soon' for him to make a comeback, adding that any attempt to rehabilitate CK 'isn't simply distasteful, it is indecent'.
With the #MeToo movement showing no signs of slowing, it has become more important than ever to stand up for the idea of redemption, to say that a 'problematic' deed should not turn you, forever, into a 'problematic' person.
Fraser Myers is a writer. Follow him on Twitter: @FraserMyers
Picture by: Getty
To enquire about republishing spiked's content, a right to reply or to request a correction, please contact the managing editor, Viv Regan.