KSI v Logan Paul: why they were right to fight
Boxing is risky but rewarding: we should encourage young people to take it up.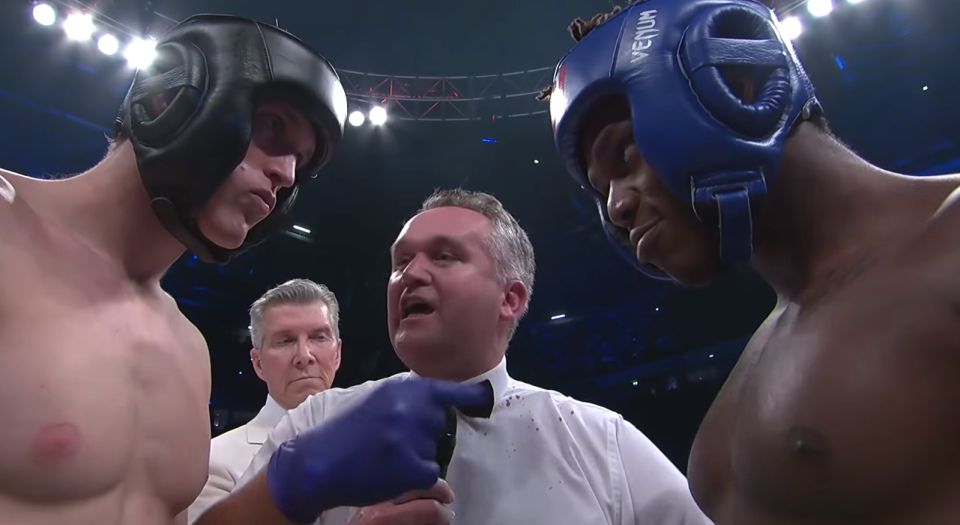 Finally, YouTubers have done something worthwhile. Earlier this month, YouTube celebrities Logan Paul and KSI went head-to-head in the boxing ring. The fight sold out Manchester Arena and was reportedly watched by over a million people online.
Most surprising was that it was not a bad fight. This was not your ordinary celebrity white-collar boxing match. KSI and Logan Paul were not two out-of-shape contenders throwing wild, swinging punches at each other (see, for example, Channel 4's The Fight, which pitted Ricky Gervais against Grant Bovey). Both showed decent technique. Paul managed to control KSI well by deploying a long-reaching jab in the early rounds. KSI attempted to make it inside using a dangerous overhand right. While Paul was clearly in charge at first, he began to tire in the fifth and sixth rounds, leaving himself open to KSI's superior movement. The fight was eventually declared a draw.
But it was not the pair's skills that made the match significant. Here were two young men, both of whom make a living from their online reputations, risking complete humiliation in front of over a million people. There were many punches that could have concluded things for either side. This kind of risk-taking is rarely encouraged among young people. I believe it should be, and boxing offers the perfect vehicle for this.
Boxing is a sport where the willingness to 'fight anyone' is the marker between a great fighter and grandstander. The bigger the risk taken by the fighter, the greater their status. Recent developments in the heavyweight division illustrate this clearly. World heavyweight champion Anthony Joshua is widely seen to have ducked a fight with US champion Deontay Wilder. However, it is most likely that commercial concerns were at the heart of the decision to avoid the fight. Professional boxing is a business, after all. Nevertheless, this impasse has allowed Tyson Fury, who became lineal world champion in 2015 after defeating Wladimir Klitschko, to secure a fight with Wilder within two years of coming out of retirement. Fury's decision to take the fight has immediately placed him back at the heart of heavyweight boxing. Boxing celebrates risk because risk generates spectacle.
Of course, you don't have to be heavyweight champion of the world to reap the rewards of taking risks. Risk-taking can bring out great things in young people, not least a huge boost to their self-esteem. Stepping into the ring might seem impossible for most young people at first, especially if they are not used to scrapping in real life. But if they were to do so, they might learn that they are capable of a great deal more than they thought.
Boxing is also the ultimate antidote to the sanitised world of youth sports today, where 'taking part' is valued over winning. New reports reveal that nearly half of all young people no longer take part in organised sports competitions at school. When you are in the boxing ring there are two possibilities: fight to win or get hurt. The competition inherent in boxing can bolster young people's ability to cope with adversity and help them become more comfortable with risking defeat.
So good on KSI and Logan Paul. Here's to more YouTubers and youngsters getting into the boxing ring.
Luke Gittos is law editor at spiked and author of Why Rape Culture is a Dangerous Myth: From Steubenville to Ched Evans. (Buy this book from Amazon(UK).)
To enquire about republishing spiked's content, a right to reply or to request a correction, please contact the managing editor, Viv Regan.