Lana Del Rey: the latest casualty of BDS censorship
Artists who perform in Israel are not agents of the Israeli state.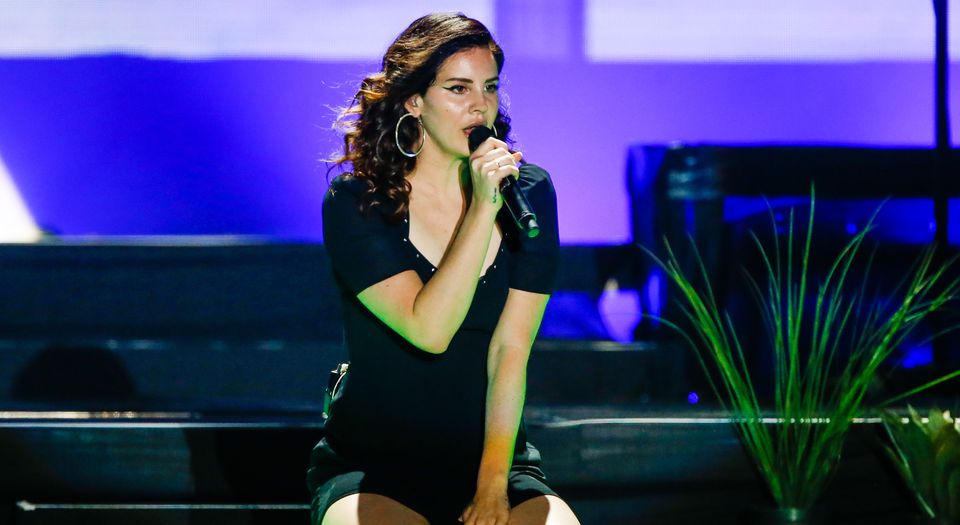 Lana Del Rey has pulled out of the headline slot of the Meteor Festival in Tel Aviv, a week before she was due to perform. Del Rey is the highest profile act to have withdrawn from the festival, following pressure from Boycott, Divest and Sanctions (BDS) campaigners.
The BDS movement calls for a 'cultural boycott' of the Israeli state until its withdrawal from the Palestinian territories. While some artists have voluntarily joined the boycott, with over 700 signing up to Artists for Palestine's call in 2015 to end 'business-as-usual cultural relations with Israel', the campaign is for the most part one of censorship. International artists are regularly pressured by the movement to cancel gigs in Israel. Earlier this year, singer-songwriter Lorde cancelled a Tel Aviv concert following BDS campaigning.
When Roger Waters, former Pink Floyd bassist turned BDS campaigner, took to Facebook to urge Del Rey to pull out of her gig, she initially stood firm. Waters implored her not to abandon her 'Palestinian brothers and sisters to their fate in their hour of need'. She responded that 'performing in Tel Aviv is not a political statement or a commitment to the politics there', that 'singing in California' does not equate to a support for the government there either.
Her response hints at the strange double standard applied to Israel. Of course, few would accuse an artist who performed in the US of tacitly endorsing the politics of Donald Trump or US military interventions overseas. But when artists ignore demands to pull out of Israel they are denounced as agents of the Israeli state by BDS campaigners. 'Every international artist who plays in Israel serves as a propaganda tool for the Israeli government', wrote a group of artists in an open letter to Radiohead, following the band's decision to perform in Tel Aviv. Generally an artist who embarks on a world tour is not denounced as a stooge for whichever state they stop over in. But in the case of Israel, to perform at a music festival is seen as an endorsement of the Gaza blockade. This bizarre conflation of a country, its citizens and the actions of its government is what motors the censorious demands for a complete cultural boycott.
Following Del Rey's decision to pull out of the festival, Waters has turned his fire on saxophonist Kamasi Washington, who is still slated to perform. Playing the festival would be a 'betrayal of everyone who ever stood up for civil or human rights anywhere', he writes. But the belief that the fate of the Palestinian people lies in the hands of festival performers reveals more about the high regard in which celebrity campaigners hold themselves and their fellow luvvies than it does about any commitment to civil rights. Indeed, one civil right that is clearly overlooked by BDS campaigners is that of free expression. Many artists will understandably want to take a stand on the Israel-Palestine conflict, but artists must be free to take a different view, or not take one at all. Artists should be free to play the concerts that they have been booked for, wherever they are in the world, but the inordinate pressure placed on them by BDS denies them that opportunity. It is a campaign for censorship, not civil rights.
Fraser Myers is a writer. Follow him on Twitter: @FraserMyers
Picture by: Getty
To enquire about republishing spiked's content, a right to reply or to request a correction, please contact the managing editor, Viv Regan.