Another victory for choice
Let's celebrate easier access to abortion pills – but there is more to be done.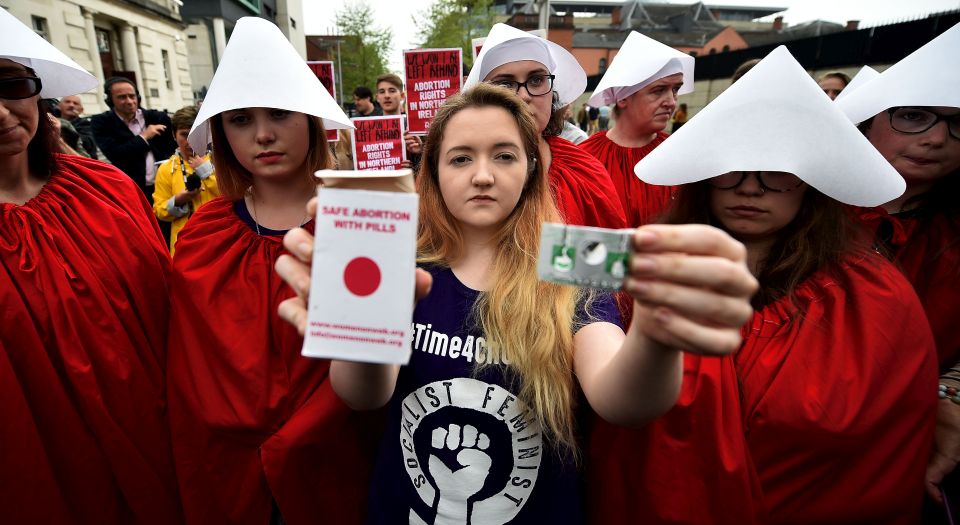 Last week, the UK moved one step closer to giving women freedom over their bodies. English women will now be allowed to take an early abortion pill at home, bringing rules about abortion pills in line with Scotland and Wales. Previously, women in England would have to take two pills, mifepristone and misoprostol, 24 to 48 hours apart, in the presence of a practitioner in a specialised clinic. Now, women will be allowed to take the second one home with them and administer the medicine themselves.
This is important for two reasons. First, it will dramatically ease the experience of the hundreds of thousands of women who take early abortion pills each year. The misoprostol pill works by inducing a miscarriage. It is impossible to predict how each woman will respond to the medication and how quickly it will take effect. Each woman risks miscarrying on her way home from the clinic if she takes it there. The British Pregnancy Advisory Service, which has long campaigned for easier access to abortion pills, has countless testimonies from women who have miscarried on buses, on the Tube, in taxis, on the street, and even on planes. For those who have no emotional attachment to their pregnancy, this is, at best, uncomfortable and, at worst, physically painful. For those who have made a hard choice in ending a pregnancy, miscarrying in public can be a traumatic experience.
Secondly, trusting women to manage their fertility in this way is a big step. Currently, an abortion is still illegal under UK law unless it is signed off by two doctors and justified under specific criteria, including that the 'pregnancy would damage the mental health of the mother' and that it occurs within the first 24 weeks of pregnancy. The Offences Against the Person Act 1861, which still regulates abortion, states that it is a crime for a woman to 'procure a miscarriage'. The new rules for abortion pills provide an exemption to this archaic restriction for the first 10 weeks of pregnancy.
The freedom to take abortion pills at home is a big win for women. But the battle isn't over yet. Women are still required to travel to a clinic to access these pills. Why not allow women to order them online? This would eliminate the hassle of having to take time off work to visit a clinic. Then there is the 24-week limit on all abortions, which is still too restrictive. If we trust women to make the best decisions about their bodies 10 weeks or 23 weeks into a pregnancy, why restrict their bodily autonomy outside of those limits?
Most pressing for pro-choice campaigners is the situation in Northern Ireland, where, despite the referendum win for abortion rights in the Republic of Ireland and significant changes in the law in England, Scotland and Wales, access to abortion is still pretty much impossible. Though Northern Irish women are now allowed to travel to England to access NHS abortion services, they still face a prison sentence if they are caught accessing illegal but safe abortion pills.
And the fight for women's bodily autonomy isn't just about abortion. Women in the UK are still forced to undergo a consultation with a pharmacist if they wish to purchase the morning-after pill. Though it is no more dangerous than paracetamol, which is available in every corner shop, emergency contraception is deemed too risky for women to to take without the intervention of officials. As it is has to be taken within 72 hours of having sex, the morning-after pill is a contraceptive rather than abortive medicine. And yet women are still prevented from accessing it as easily as men can access condoms.
Public attitudes to abortion rights have changed dramatically – just look at the overwhelming support for the changes to abortion law in Ireland. It is time for pro-choice campaigners to demand changes to the law that are in line with women's needs. Abortion should be free and easily accessible – available as early as possible and as late as necessary. If we believe in women's bodily autonomy, no less will do.
To enquire about republishing spiked's content, a right to reply or to request a correction, please contact the managing editor, Viv Regan.