#MeToo and the dangers of blind belief
This hashtag movement has devastated the presumption of innocence.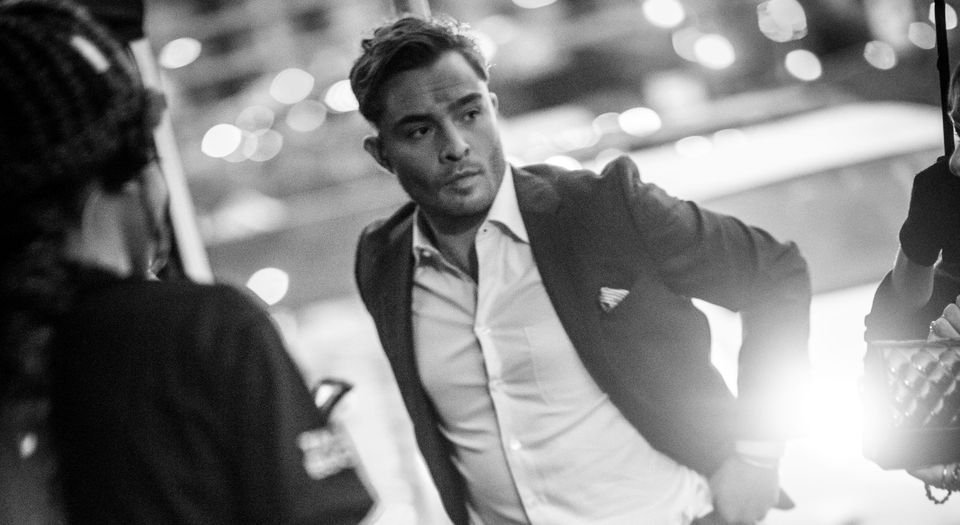 Ed Westwick, the 31-year-old British actor, is returning to work after accusations of sexual assault made against him came to nothing. The Los Angeles District Attorney concluded that there was insufficient evidence to prosecute Westwick; the witnesses in the case were 'not able to provide information that would enable the prosecution to prove [the incidents] beyond a reasonable doubt'. Westwick says he will be back to work 'very soon'.
The allegations against Westwick were widely reported. One woman accused him of violently raping her at his house, after they met on a night out. Other women accused Westwick of sexual assault as part of the #MeToo movement. One of these complaints resulted in a formal allegation being made to the police. When the allegations were made, Westwick posted on social media that 'it is disheartening and sad to me that as a result of two unverified and provably untrue social-media claims, there are some in this environment who could ever conclude that I have had anything to do with such vile and horrific conduct'.
Some certainly did rush to judgement. The allegations led to Westwick being deleted from a BBC adaptation of Agatha Christie's Ordeal by Innocence, even though much of it had already been filmed. He was replaced by Christian Cook. Filming of a new series starring Westwick – White Gold – was immediately paused when the allegations were made. It is reported that the filming will now start up again.
Westwick had to pause his career and life while the allegations were dealt with. But by today's standards, or lack of standards, he got off lightly. We only have to look at Kevin Spacey to see that Westwick is pretty lucky not to have been edited out of entertainment history forever. Spacey, who has never faced any criminal proceedings, has had his career destroyed following a proliferation of allegations. And yet Spacey's cases are in exactly the same position as Westwick's were until recently: they are only being investigated. Spacey may yet be completely vindicated.
In this #MeToo era, there are people who say that the presumption of innocence is just a legal doctrine. They say that just because someone has not been convicted in a court of law, that does not mean they are factually innocent. This is, of course, true. Guilty people walk free all the time. And people are free privately to believe that someone is guilty even if they have been found not guilty by a court.
But this does not meant that the presumption of innocence is a mere legal doctrine. It is more important than that. It is part of law because it is also part of our culture. There is something humane about resisting the temptation to believe the worst in people. When someone is accused of serious wrongdoing, the moral thing to do is hold the allegation up to scrutiny. It is vital that any allegations of criminality be robustly investigated. But there is a reason why a presumption of innocence in some form features in almost every constitutional document across Europe. This is an idea that reaches beyond the confines of the legal system and touches upon the civilised conduct of everyday life.
Some people might finally be realising that many of the cases bound up with #MeToo are more complicated than we first thought. It has been revealed that Asia Argento, a leading proponent of #MeToo and one of the first people publicly to accuse Harvey Weinstein, settled a legal case with a young male actor, who accused her of having sex with him when he was underage. People rushed to judge Argento, just as she and others involved in #MeToo have rushed to judge certain men. But we have to remember that Argento is also innocent until proven guilty. Even her apparent 'private confessions' to having had sex with the actor when he was 17, which were reported this week, should not be enough to condemn her. When allegations are made, the humane response is to wait for all the facts.
This is precisely what #MeToo has failed to do: wait for the facts, and presume innocence until guilt has been established. Instead #MeToo has encouraged blind belief in every allegation. In doing so, it undermined our instinct to be charitable to one another. It encouraged throwing people under the bus at the first hint of an allegation. Allegations should be investigated, not instantly believed. Now, with the Argento controversy, even those who have led the #MeToo movement are discovering why rushing to judgement can be so dangerous and destructive.
Luke Gittos is law editor at spiked and author of Why Rape Culture is a Dangerous Myth: From Steubenville to Ched Evans. (Buy this book from Amazon(UK).)
To enquire about republishing spiked's content, a right to reply or to request a correction, please contact the managing editor, Viv Regan.