'It's black kids who suffer most from the victim narrative'
Tony Sewell on cultural appropriation and what is really holding back black kids.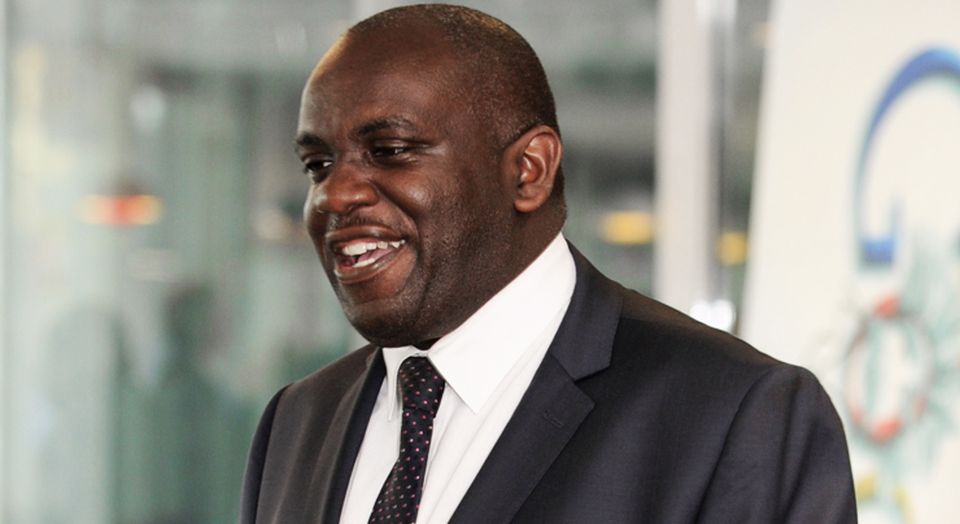 This week, shadow minister for equalities Dawn Butler accused the celebrity chef, Jamie Oliver, of cultural appropriation. She took issue with Oliver's new 'punchy jerk rice' product, saying that the 'appropriation of Jamaica has to stop'.
One man who has taken Oliver's side is Tony Sewell, whose parents, like Butler's, were born in Jamaica. He is an education consultant and CEO of the charity Generating Genius, which helps young people from disadvantaged backgrounds study the sciences at top universities. spiked caught up with him to talk about the rice row.
spiked: Do you think Jamie Oliver's jerk rice is something that is worth a senior MP spending her time on?
Tony Sewell: No, it isn't and I'm trying to understand why she ran with this. I have no personal beef with Dawn Butler – it seems that nobody has a sense of the right priorities, even when it comes to racism. But her comments came at the same time as London is experiencing a crime wave and young black men are being killed by other young black men. She has no answers for this. Labour has no answers and nor does the government. Instead, the target becomes Jamie Oliver with his microwaved rice, which is bizarre.
spiked: What do you make of the cultural-appropriation debate?
Sewell: There is a sense that, in the past, people with power were able to take ideas without giving due credit for them. They would make them their own and get much more out of them. But really, cultural appropriation is nonsense. It is an idea that has come from university campuses. It only really makes sense in the context of a culture where people are seeking offence and looking for opportunities for virtue-signalling.
It partly comes from a misunderstanding of how culture works. I would say Caribbean culture itself is entirely appropriated. We were literally appropriated, put on this island and told to get on with it. We could only create new things by borrowing what was around us. That's the reality of most cultures. In this case, there's an argument to say that Jamie's jerk rice could have a positive effect. Lots of people are now interested in trying to understand what jerk is.
spiked: Are we in danger of seeing race everywhere, even in the most trivial matters like this?
Sewell: Clearly, there are real issues to do with racism. But we're getting angry about the wrong things. In this case, we're going after a really silly thing because we can't solve the harder things. People can't see where their energy should be. This is partly because their analysis of racial issues is too simplistic. I'm not convinced that we should always go down the road of saying all problems are caused by white power or white men. Everything gets reduced down to one simple cause, and for some people that seems to explain the whole world. It's comforting, it's how you go to bed at night. It's a bit like CNN going on every day about Trump, where every issue is explained through the lens of this one man.
spiked: Does this kind of oversimplification risk bringing racial boundaries back in a new, politically correct form?
Sewell: I wonder sometimes whether there's a psychological comfort zone that makes people cling to it. People are constantly saying the world is falling apart, that we live in this divided world, all without realising how much we've progressed. So there's a sense of division but it's exaggerated. The reality is that a great deal of the politics around race today is not observing a division but analysing a divide that isn't there. There are serious issues to do with race, of course. There's a great deal of segregation in schools, for instance. We have to address these things. But the progress we've made on race relations has been significant.
spiked: Do you think this new form of anti-racism feeds a victim mentality?
Sewell: Yes, and it's black kids who suffer the most from this. Two things happen when a victim narrative takes hold. Firstly, you stop recognising our common humanity. You start to think there is something special about you because of your race. Secondly, it's disempowering. For example, I run a charity called Generating Genius. Last night, we had the launch for our alumni programme. In that room were lots and lots of kids from inner-city backgrounds telling their stories about how they've ended up getting top grades and going to top universities, despite coming from the poorest of backgrounds.
If you were to follow a certain narrative, you would think that every black kid in Britain or in London is doing badly. If you saw the room I was in, you would be shocked. But the truth is these kids are not victims, they actually have agency. What we try to do with our programme is we take them away from that noise, all the negative voices. Because then they can believe in their own power. Of course, there are problems with race, and bad things are happening, but it's not significant enough to prevent you from progressing. The irony is that progress for black kids in a place like London depends on them not listening to all those people that tell them their race matters.
Tony Sewell was talking to Fraser Myers.
To enquire about republishing spiked's content, a right to reply or to request a correction, please contact the managing editor, Viv Regan.