No, we are not addicted to smartphones
The idea that we're at the mercy of Silicon Valley is an elitist myth.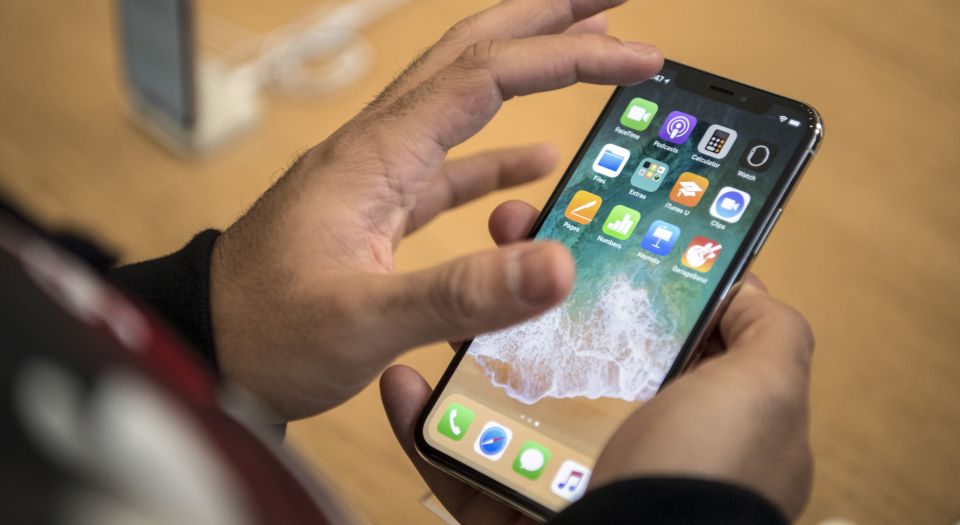 We are a nation of smartphone addicts. That was how the media interpreted some of the findings in Ofcom's new report on the UK communications market. The report says that, on average, we look at our smartphones every 12 minutes, while 40 per cent of us check our phones just before we go to sleep and after we wake up.
Ofcom's press release bemoans our 'smartphone obsession'. It claims that 71 per cent of UK 'adults' say they never turn off their phone and 78 per cent say they 'could not live without it'. But the 'adult' figures used in the press release cover only 25- to 34-year-olds, not the adult population as a whole. Buried inside the report, the percentages for all adults are much lower: just 55 per cent say they couldn't live without their phone.
The claim that the young are addicted to their phones doesn't really stand up. In truth, they disapprove of using them excessively. According to the Ofcom report, a sizable 46 per cent of 18- to 34-year-olds believe that looking at a phone during meals with others is socially unacceptable, and 72 per cent say that talking on the phone during mealtimes is also unacceptable.
So why are researchers and commentators so quick to associate smartphone-use with addiction? Today, the elite insists that people are 'addicted' to all manner of everyday things, like computer games, shopping and food. Bashing Silicon Valley has become a middle-class pastime these days, but it is often a proxy for attacking the easily led plebs for their personal habits and even how they vote. The ongoing panic about the nefarious role of social media in the Brexit vote and the election of Donald Trump runs alongside the narrative of smartphone addiction. For instance, one Guardian commentator complains of the 'proven, documented abuse and manipulation' perpetrated by Facebook and Cambridge Analytica. In the same piece, he calls for a 'digital detox', claiming that 'addiction was built into social media's design from the start'.
Even Silicon Valley types are promoting the addiction narrative. One former Facebook chief, for instance, accuses the platform of affecting children's brains. In his recently published Ten Arguments For Deleting Your Social Media Accounts Right Now, Jaron Lanier, a much lauded guru from Silicon Valley, talks of stimuli from social media's algorithms producing an addictive effect akin to gambling. The circuitry and software of IT and the reward circuitry of our brains are said to combine to turn us into automatons, subordinate to the manipulative power of social media. But this is simply prejudice disguised as neuroscience. Hoi polloi are seen as victims of their unchecked desire to consume.
Worse, mental-health experts are compounding this trend. The American Psychiatric Association's 2013 Diagnostic and Statistical Manual of Mental Disorders (DSM–5) received widespread criticism for including Internet Gaming Disorder, despite there being little evidence to suggest it is a serious mental disorder. It can't be long before smartphone addiction is included, too.
In truth, claims of an epidemic of smartphone addiction simply do not stand up. Yes, smartphones absorb time and money and produce fairly obvious downsides. But they disrupt normal behaviour – a key aspect of genuine addiction – very little. Similarly, we do not build up a tolerance to mobile phones as we would with addictive drugs. There are no withdrawal symptoms when you turn off your phone.
The popularity of smartphones simply reflects our perfectly reasonable desire to stay up-to-the-minute with friends, family and the news cycle. To claim that we are addicted ignores our human capacity to think and act for ourselves and to change our habits. Much more concerning is the elite's addiction to diagnosing perfectly normal habits as a product of addiction. The idea of smartphone addiction says more about the people pushing it than it does about the rest of us.
James Woudhuysen is visiting professor of forecasting and innovation at London South Bank University. He is also editor of Big Potatoes: the London Manifesto for Innovation. Read his blog here.
To enquire about republishing spiked's content, a right to reply or to request a correction, please contact the managing editor, Viv Regan.