Stop putting pressure on new mums
Expert parenting advice is stressing parents out.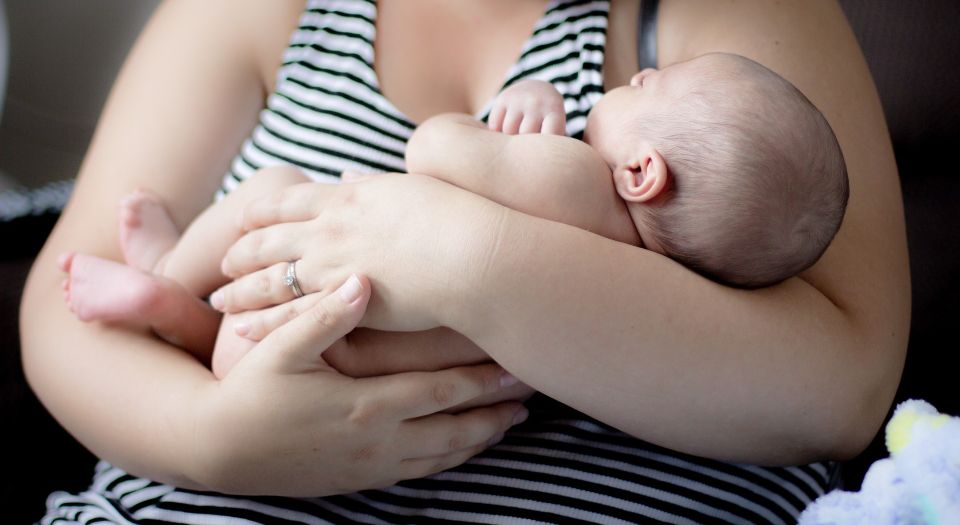 I have lost count of the number of times a concerned father, hearing that I have written a book about neuroscience and parenting, has asked what he can say to his wife or partner to reassure them that they needn't worry so much about their baby.
Usually the problem has been with breastfeeding, that most high-pressured, guilt-inducing first step of contemporary motherhood. Later on, the mother's anxiety is often focused on the next step of placing the baby in childcare so that she can return to work. The most diligent, well-informed mothers may have been actively engaging in 'tummy time', 'serve and return' interactions and 'attuned' responsiveness to their baby's 'cues', as instructed by an array of books, websites, smartphone apps, midwives and health visitors. Leaving a precious firstborn in a nursery where infants will outnumber adults seems like neglectful madness after months spent developing an intimate knowledge of their baby's idiosyncrasies and actively cultivating an intense emotional attachment, again as advised by all the loudest voices of today's parenting culture.
For many, many new parents, the practices and language of babycare have become so thoroughly colonised by the 'science' of parenting that it can be hard to hear the quieter, less dramatic, 'lay' voices of friends and family. These sensible, experienced voices that say, 'it's just a phase', 'a little crying won't hurt' or 'a fed baby is a happy baby' are now drowned out by the clamour of those who warn of the lifelong risks of sub-optimal formula milk, failed attachment, lack of neural stimulation, or too much cortisol flooding crying infants' brains. It is becoming increasingly obvious that motherhood has become fraught with anxiety, whether the mother feels unable to trust others or herself to care for her child.
This may seem paradoxical given that more babies than ever before are born to older women, with well-established competencies in their working lives, the pregnancies often resulting from fastiduously planned, and sometimes struggled-for, conceptions. So why are these much-wanted babies not simply welcomed into a world of joy and unconditional love? I am increasingly of the view that it is precisely the expert invasion into family life that is to blame.
Although experts have been an integral part of babycare throughout the modern age, and it is true to say that scientific study has given rise to some fascinating insights into child development, since the late 1990s 'parenting' has become a focus for policymakers throughout the world, at national and international levels, and expert claims have been given ever-more weight and reach. Today, when politicians speak of parenting, their rhetoric is far removed from past parent-bashing of teenage mums or feckless dads. Now the talk is of the need to 'support' or 'scaffold' all parents in their undertaking of 'the most difficult and important job in the world': raising children. The problem is that this new area of political action has brought the cold, rational instrumentalism of governance into the heart of our most intimate lives.
Back in 2016, then prime minister David Cameron proposed that the best solution to the problems of economic and social malaise lay in the project of getting British mothers and fathers to engage in more of 'the baby talk, the silly faces, the chatter even when we know they can't answer back', through which 'mums and dads literally build babies' brains'. He addressed these instructions to parents in general, not only to those who have been historically castigated as negligent.
Last week, it was announced that Conservative minister and former leadership hopeful Andrea Leadsom would be heading up a new government working group on the early years of childhood, a policy agenda she has been promoting for a while now. Like Cameron, Leadsom has declared parenting to be a universal problem in need of policy attention. And it is a problem to which middle-class women are particularly vulnerable, apparently. Leadsom says: 'Very often, highly qualified, high-earning women suffer great setbacks when they have a baby. You're used to being in control and holding down a significant career. When you can't control your sleep, let alone what you do with your day, that's hard.'
Leadsom's probably well-intentioned desire to help families will further undermine the very relationships she seeks to strengthen. When she says, 'A baby's earliest experiences determine their lifelong emotional health, so a secure early start can protect young people from later mental-health problems and contribute significantly to reducing major social harms', she does not hear the terrible pressure this places on mothers and fathers to scrutinise the everyday intimate actions and feelings which occur in the bedroom, in the bathroom or at the breakfast table.
Even when they are just doing the things parents have always enjoyed doing – singing and playing with their babies, making them laugh, tickling and cuddling them – the parent whose ear has been bent by expert voices ceases to be able to enjoy these things in a natural way and will instead wonder if they are doing enough tickling, if they really mean the loving coo, and, even worse, if the baby is responding in the 'correct' way. A Mumsnet survey about postnatal depression, back in 2015, found that 65 per cent of respondents named the pressure to be 'the perfect mother', and 46 per cent the 'pressure to bond with your baby and/or to feel overwhelming love for them', as contributory factors to their struggles as new mothers.
To enquire about republishing spiked's content, a right to reply or to request a correction, please contact the managing editor, Viv Regan.