Love Island: the antidote to feminist miserabilism
Three cheers for the show that proves young women (and men) are all right.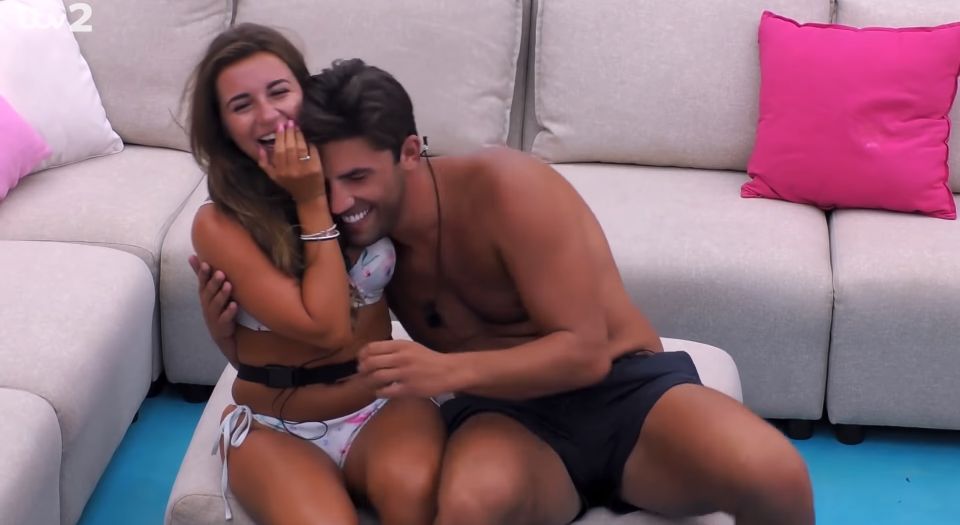 Another series of Love Island has come to a close. After weeks of watching the islanders sunbathing, snogging and slapping on makeup, the British public now has to find something else to do at 9pm every weekday.
The winners of this series – a pen salesman called Jack Fincham and Danny Dyer's daughter Dani Dyer – were the favourites from the start. The Essex pair's down-to-earth attitude and commitment clearly won over the hearts and minds of viewers, and now they'll walk away not only with each other but also with international public profiles and 50 grand.
Critics say Love Island is just an advertising ploy by ITV, with islanders dressed up in sponsored gear, using sponsored phones, and enjoying sponsored parties put on by the Ministry of Sound. Moralists say it is degraded, with islanders forced to compete in games such as riding toy horses in skimpy dresses and giving each other lap dances in a competition for alcohol-based prizes. Cynics say it is all staged: they imagine producers whispering in the ear of every islander, telling them to cry or shag or fight on cue.
Ignore all that. The reason this 66 hours of trash TV has been worth the watch is because it is very satisfying to see (fairly) normal people show just how normal the world of dating is. Yes, the contestants are all fame-hungry hot young things willing to do anything for a brief appearance on breakfast telly. But they are also young men and women navigating the world of love and sex. Even though there are cameras everywhere, there is nonetheless something honest about the way they conduct themselves.
Today, we are so often told that sex is a perilous activity, one which should be navigated with great caution, contracts and consent classes. In contrast, the willingness of the islanders to hop into bed with each other is refreshing. Early on in the series, the much-hated Megan had a conversation with her fellow female islanders about how much she loved sex, and how it was wrong that women were not able to express their sexual feelings without being made to feel uncomfortable. This is a view that many feminists can't wrap their heads around – that women might enjoy sex, and might enjoy the flirtation and chase with men that are often the starting point of a sexual relationship.
Or what about the early favourite Rosie Williams, a sassy Welsh woman who was dumped from the island after being dumped by her love interest Adam? Viewers were saddened when Adam 'cracked on' with another girl just hours after having a fumble under the covers with Rosie and assuring her of his deep feelings for her. Many women will have experienced this – one minute he tells you you're the best thing since sliced bread, the next minute he won't return your text messages.
And yet Women's Aid bizarrely put out a statement saying Adam had 'emotionally abused' Rosie, that he had 'gaslighted' her by making her think she was overreacting to his bad behaviour. In truth, Rosie did what many women would have done if they found themselves in the same situation: she called him out, gave him a dressing down, and told him he'd never find someone as attractive as her. In short, she schooled him. To make it even better, when she left the island she slammed Women's Aid, telling ITV's Holly Willoughby: 'I don't want to be a victim. That's why I stood up for myself and that's why I said what I needed to say.'
If you believed the #MeToo panic and other forms of feminist fearmongering, you might think twice before entering the world of dating. Love Island has been an antidote to this new miserabilist attitude to sex and love. It has shown feminists, surely, how easygoing many women are about sexual relationships, and how capable they are of dealing with the ups and downs of sexual attraction.
Off the back of every series of Love Island there has been a media panic about 'role models for women'. Last year, critics complained that the skimpy outfits and toned bodies encouraged unhealthy dieting habits among young women. The year before that, whingers argued that the explicit sex on telly gave young women the wrong impression about relationships.
It is not an overstatement to say that Dani Dyer, this year's winner, is an ideal role model for young women. Through all the weeks of love and lust she stuck to her guns and insisted that all she would do with love interest Jack was peck him on the lips. When the men in the villa acted up, she spoke out in defence of the other women. She ate cheese toasties every night. She even told the universally despised Georgia Steel to 'bore off, mate', thus solidifying her role as the voice of reason in the villa. So much for the stereotype of young women being vulnerable to men and controlled by the pressure to conform to the media sexualisation of women.
Yes, it is staged; yes, it is sometimes unbearably self-centred. But Love Island is a more realistic depiction of women's loves and lives than anything offered up by feminists lately.
To enquire about republishing spiked's content, a right to reply or to request a correction, please contact the managing editor, Viv Regan.