Not everything is a feminist issue
Even climate change is now looked at through a gendered lens.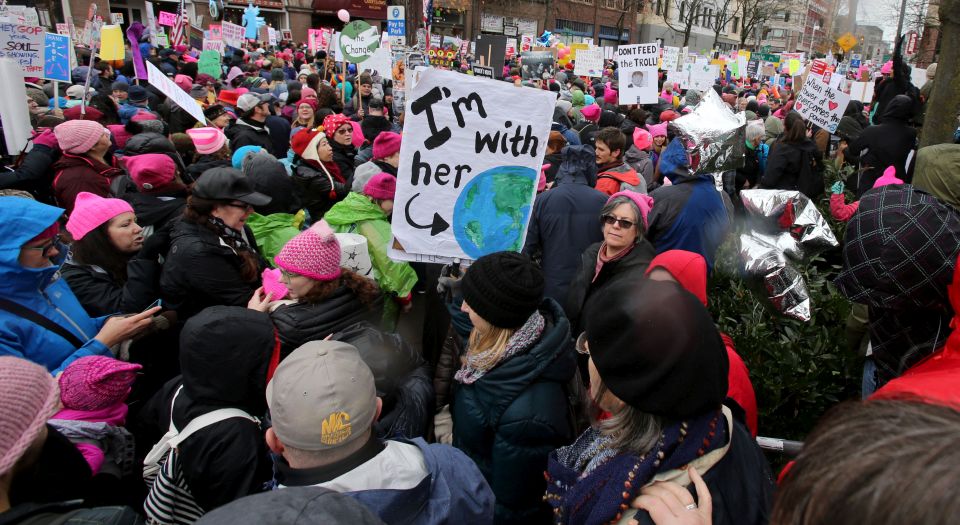 Feminism is no longer a specific political outlook, with specific issues attached. No, today it seems that everything is a feminist issue, from adverts on the Tube to the level of air-conditioning in an office. Thinking about buying a razor? There's a feminist issue to be considered there, too.
But this week's announcement that former Irish president and UN high commissioner Mary Robinson is launching a 'feminist fight against climate change' really takes the biscuit. Along with comedian Maeve Higgins, Robinson is hosting a new podcast called Mothers of Invention, which insists that 'climate change is a manmade problem that requires a feminist solution'. Climate change, Robinson argues, is an issue which 'affects women far more', because 'women are more likely to die in a climate disaster, and day to day they are the ones cooking on solid-fuel stoves that can ultimately poison them'.
Climate change is only the latest in a long line of political issues which have been rebranded feminist issues. At the height of the European migrant crisis in 2015, many news outlets focused on the plight of women despite the fact that the vast majority of migrants were young men. Earlier this year, the United Nations Population Fund published 'Five reasons migration is a feminist issue'. The first reason is that 'almost half of migrants are women and girls'. No3 is that women 'face double discrimination – as women and as migrants'.
Poverty is also now a feminist issue, because of 'period poverty': the idea that some young women are so poverty-stricken they can't access sanitary products. This is a favoured cause among many feminist commentators and MPs. Scottish Labour Party politician Danielle Rowley made a speech in parliament in June describing the plight of women who can't afford the '£500 annual cost' of sanitary products. Leaving aside the fact that Rowley's ridiculous sum indicates she must be buying her tampons in Harrods, the idea that poor families don't provide for their daughters' basic hygiene needs is pretty insulting.
This desire constantly to gender political issues reveals modern feminism's inability to extend solidarity. spiked has often been critical of the politics around climate change, but any discussion of how to make the planet a more habitable, functional place should surely include everyone. No moral person hears about the tragic deaths of migrants in the Mediterranean and feels more sorry for the female victims. And no one only expresses solidarity with struggling working people on the basis of their alleged inability to buy sanitary products.
Feminists today suggest that women's experience of life and politics is inherently different to that of men. But what they don't seem to understand is that a female migrant will have more in common with her fellow travellers than she would with a UN official in spike heels, and a girl from Tottenham will have more in common with the boy living next door to her than with a retweet-hungry Scottish MP waxing lyrical about sanitary pads.
We need to stop making everything a feminist issue. If we want to get serious about changing the world, let's stop feeding the gender war.
Ella Whelan is a spiked columnist. Her book, What Women Want: Fun, Freedom and an End to Feminism, is published by Connor Court. Buy it on Amazon UK and Amazon US.
To enquire about republishing spiked's content, a right to reply or to request a correction, please contact the managing editor, Viv Regan.