British transport: going nowhere fast
The dysfunction has reached surreal levels.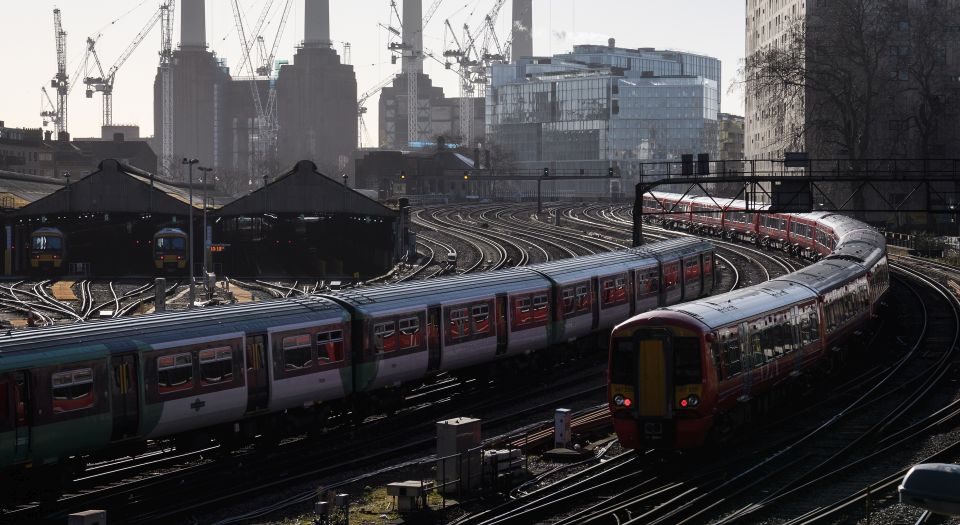 Even by the usual standards, transport in Britain has entered a new stage of crisis. For many airline passengers, Heathrow has become a disaster zone of overcrowding, IT snarl-ups and delays – yet London mayor Sadiq Khan has teamed up with Greenpeace and others to subject the 2026 opening of a third runway at Heathrow, which parliament voted for in June, to judicial review. With trains, in the south-east, there have been problems with new timetables, staff training and train financing at Govia Thameslink Railway.
The dysfunction has reached surreal levels. Our hapless transport secretary, Chris Grayling, recently had to reassure people in the north that the £3billion upgrade of the TransPennine line would 'include' electrification, which was hardly a great technological leap forward in the first place.
Meanwhile, the High Speed 2 rail project (HS2) linking London to Birmingham and, eventually, to parts of the north, is gradually moving from design to construction. But the development of the project, forged in the utopian hope that a fast rail link still decades away from completion could, by itself, regenerate the north of England, has still been slow. Indeed, the start of civil engineering works on the first phase of HS2 has already been quietly postponed by three months, to June 2019.
Grayling has appointed, as the new chairman of HS2 Ltd, Sir Terry Morgan. Morgan used to chair London's successful east-west Crossrail project, which is due to open as the Elizabeth Line this December. But many remain to be convinced that HS2 will be a success.
Costs seem to be spiralling. Although the annual budget for the first, London-Birmingham phase of HS2 is only about £2billion, the cumulative spending on it, even without overruns, will be £27.4billion by its completion in December 2026. A 2016 Cabinet Office report by the Infrastructure Projects Authority argued that the cost of the full project, including a second phase linking up to Leeds and Manchester, could ascend from £56billion to more than £80billion.
Problems with HS2 would have a knock-on effect on much-needed infrastructure projects in the north. Transport For The North, England's first regional yet statutory transport body, wants to upgrade lines out of Newcastle, Manchester, Sheffield and Leeds, as well as build new lines between Manchester and Leeds and between Liverpool and HS2. So if building the HS2 line, upon which much of general northern rail development depends, is much delayed, the transport ramifications, and the political consequences, would be serious.
Not for the first time, the authorities don't know which way to turn. Do they continue with HS2 in all its likely expense, upsetting the Treasury, environmentalists and the City of London (who would have to wave goodbye to London's proposed north-south rail link, Crossrail 2)? Or do they drop HS2, calling into question the connectivity of England, whose internal air routes are weak and whose roads are creaking?
The utopias about transport innovation that are upheld by international transport technocrats – of electrified, autonomous, shared, connected and yearly updated cars, flying taxis, flying cars, smart cities and all the rest – have never felt further away.
James Woudhuysen is visiting professor of forecasting and innovation at London South Bank University. He is also editor of Big Potatoes: the London Manifesto for Innovation. Read his blog here.
To enquire about republishing spiked's content, a right to reply or to request a correction, please contact the managing editor, Viv Regan.