Now they even want to racialise the World Cup
Identitarians judge footballers not by their skill, but by their race.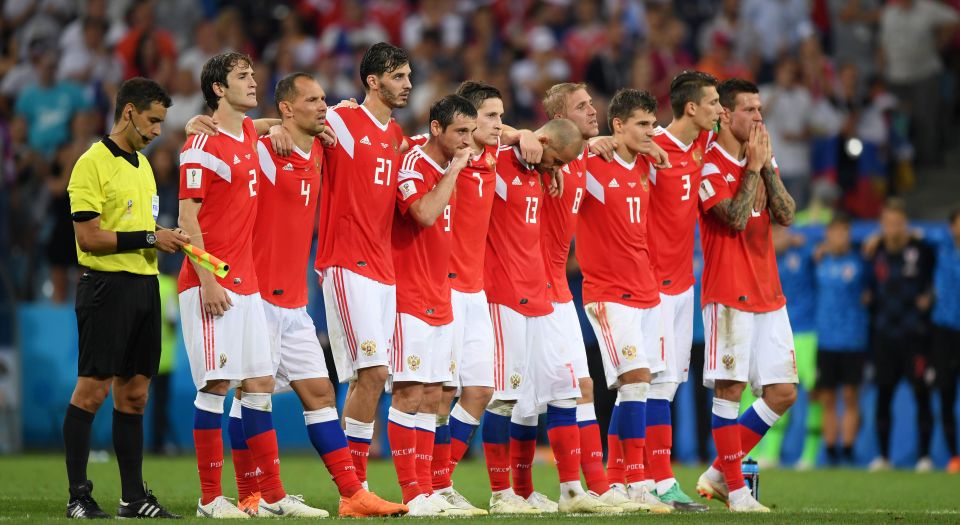 Identity politics seems to be everywhere these days. From the viewpoint of these new identitarians, the thing that matters most about you is whether you are of the right gender, the right colour, the right ethnicity.
So when a writer for the Guardian looks at the English football team, he doesn't see 11 human beings. Instead, he assesses the team by their political, racial and cultural characteristics. 'If this team represents anyone, it's the 48 per cent of Remainers', said Steve Bloomfield in that newspaper. Why? Because they are young, the squad has '11 players of colour', and 'most of them live in big cities'. This journalist seriously sees these footballers as an advertisement for remaining in the EU. They are blessed with what some Remainers view as a good identity, and they no doubt share Bloomfield's contempt for the hateful xenophobes who voted for Brexit.
When the promoters of identity politics watch a match, they don't see people playing football. Their gaze is focused entirely on the ethnic, racial and cultural composition of the team. From their perspective, the World Cup has little to do with football; rather, it serves as yet another battlefield on which the cause of identity politics and multiculturalism might be advanced.
Identitarians and their allies in the Western media never turn down an opportunity to remind people that the staging of the World Cup in Russia has provided President Putin with an opportunity to promote his propaganda. No doubt the Russian hosts, like the hosts of every World Cup in history, are keen to use this event to push some public diplomacy. But Putin's critics fail to realise that they more than match the Russian president when it comes to politicising the World Cup.
To begin with, the critics of Putin hoped that stories about vile racist Russian mobs abusing innocent Western fans would allow them to score some political points. Western newspapers and NGOs warned fans to stay away from the World Cup because of the threat they would face from xenophobic Russians. The reality turned out to be quite different. You could literally hear the sense of disappointment in a BBC journalist's voice as it was reported that English fans were delighted by the friendliness and hospitality of their Russian hosts.
Having failed to discover any lynch mobs, the culture warriors turned their fire against another cultural crime committed by Russia – the fact that its football team does not subscribe to the dogma of multiculturalism and is too white.
Most genuine football fans assess players by their skill and the contribution they make to the team. They are not particularly interested in how players look, and, with the exception of a minority of racists, they are not obsessed with the colour of the players' skin. That is not how the multiculturalist commentariat understands football, however. Cultural identity overrides everything else. As a headline in Mother Jones magazine declared: 'Russia's national team is too Russian, which is one reason it will bomb out of the World Cup.'
The author of this article, Clint Hendler, said last week, before Russia was knocked out, that 'as Team Russia takes the field… soccer fans will see a national team that looks almost nothing like tournament favourites Brazil, France, Germany, Spain, or Belgium'. Why? Because Russia's team is almost entirely 'made up of white players'. The author predicted Russia would crash out of the competition, and that it would do so because it lacked the sufficient multicultural credentials. It would go out in the first group stage, he said, and it would be 'an embarrassing rebuke of the nation's insular approach to what has long been a very global game'.
Hendler and his fellow 'analysts' clearly know very little about football: Russia did not crash out at the first group stage, and despite the alleged handicap of only fielding white players they still managed to defeat Spain, one of the leading footballing nations. But then, critics of white players are not really interested in the quality of their football. Their principal concern is with challenging Russia's unapologetic rejection of multiculturalism.
Some commentators cited the multi-ethnic Swiss team as a positive counter-example to the supposedly dreary all-white Russian side. In an article titled 'Russia's World Cup team bucks multiethnicity seen on Swiss, other teams', Pete Baumgartner of Radio Free Europe challenged Russia for failing to embrace multiculturalism. The French, the Germans, the Belgians and the English were held up alongside the Swiss as shining examples of multiculturalism.
As it happens, advocates of multiculturalism and diversity are extremely selective in which teams they will criticise for being homogenous. They didn't raise any objections about the Nigerian or Senegalese teams, both of which were all black. Nor did they condemn the Japanese team for the cultural crime of only playing Japanese players. Iran, too, was excused. It is pretty clear that whiteness is their main concern. The target of these multiculturalist culture warriors are teams that look too white.
The most troubling thing about the casual contempt aimed at the Russian team is the way it frames whiteness as a lower form of life. In today's hierarchy of identities, whiteness serves as a marker of a 'bad identity'. To be white is to possess the least attractive identity. The campaign against cultural homogeneity is really about turning whiteness into a negative identity, one that should induce feelings of cultural inferiority. That is why in both high and popular culture these days, the utterance of the word 'white' is often accompanied by a sneer. And anyone who replies by saying, 'Okay, I am white, so what?' is likely to find himself accused of being a white supremacist.
The obsessive denigration of whiteness has become so puerile that it unwittingly gives rise to a racist narrative. Yet these anti-white identitarians really believe they are anti-racists. In truth, by racialising the world of football, having racialised so many other areas of life already, they show just how hooked they are on a new kind of racial ideology.
To enquire about republishing spiked's content, a right to reply or to request a correction, please contact the managing editor, Viv Regan.