Digging into the domestic roots of jihad
David Thomson's The Returned explores why so many Westerners support ISIS.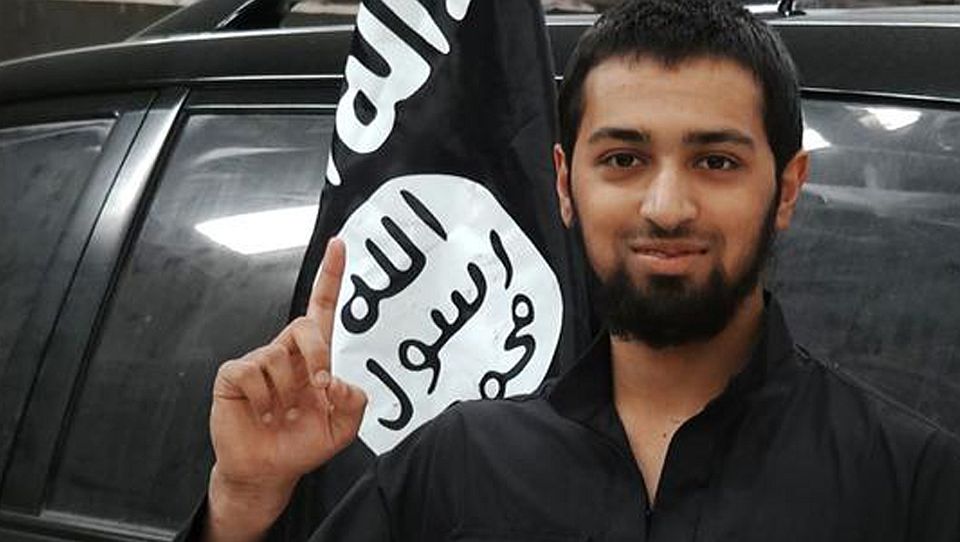 According to a 2017 report from the Soufan Center, a New York-based think-tank, 1,900 French citizens are, or were, fighting with ISIS in Syria and Iraq, compared with 900 British citizens and 600 Belgian citizens. All in all, the Soufan Center calculated that around 5,700 people from Western Europe have gone to fight for ISIS. The presence of foreigners in ISIS's ranks has been one of the most notable aspects of its rise. And in addition to those who have actually gone to Syria and Iraq (and Libya), many more have remained active supporters in Europe. In 2014, ISIS's chief propagandist, Abu Mohammad Al-Adnani, urged them to attack their home states. And they have been doing so, from the Paris attacks in November 2015, in which 130 were killed, to the Nice attack in July 2016, in which 80 were killed.
So what is going on? For some, it is all about Islam, which is presented as violently incompatible with the worldview of the West. However, if this were true, why do the vast majority of Muslims the world over live and practice Islam in myriad different ways, most of which are perfectly compatible with secular democracy? Others contend that ISIS-style terrorism has nothing to do with Islam at all. Yet this is a rather tricky argument to sustain when ISIS does call itself the Islamic State, and homegrown jihadis use the ISIS brand and shout Islamist slogans to give meaning to their atrocities.
The Returned: They Left To Wage Jihad, Now They're Back helps us make sense of some of these quandaries. Its French author, David Thomson, spent years cultivating relationships with several French citizens who were active in the 'jihadosphere' – the online world of jihadi fans. Thomson remained in contact with some who went to Syria to fight with ISIS, some of whom have since come back. The Returned collates their stories and provides an invaluable contribution to our understanding of the appeal of jihad.
The Returned is a gripping but depressing read. We learn of the mother who wept for joy when two of her ISIS sons were killed in battle; of the Yazidi women sold as slaves and raped at will by the men who bought them; of the executions in the so-called Caliphate, including for such crimes as sorcery; of the ISIS-supporting man who joyfully took his two children to see a gay man being thrown off a roof; of brides being given a belt of explosives and a Kalashnikov as wedding gifts… The world of ISIS, from the mouths of those who were there, emerges here as depraved and nihilistic.
Reading Thomson, one gets a sense of the hyper-sexualised, violent, pre-medieval fantasyland ISIS sought to establish. One reads on in the largely vain hope that some of the interviewees will recognise the miserable, depraved nature of the ISIS worldview. It is to no avail. For some, personal bad experiences prompted them to return to France, but they still passionately believe in the cause of ISIS. For others, it all got a bit too much, but they still do not seem fully to understand the horror of what they had been a part of.
This is hardly surprising. They knew what they were getting into, thanks to glamorous social-media videos, replete in weaponry and women. This propoganda promised downtrodden Frenchmen the chance to become masters of the world. As Thomson points out, the lifestyle of many of the French jihadis was merely transposed to Syria, as they swapped the petty gangsterism of their old lives for the official, authorised gangsterism of Raqqa. As Thomson puts it: 'They try to imitate the lives of the prophet and his companions from the 7th and 8th centuries, while keeping their Air Max trainers on their feet and their iPhones in their hands, halfway between capitalist consumerism and the fantasy work of medieval battles in the early days of Islam.'
But, of course, this story is not all about men. Many women are attracted to ISIS, too. In The Returned, the recruitment of women reads like a jihadi version of Tinder, with 'hot' jihadi guys used in propaganda, pouting and holding up severed heads, to really get the sisters going.
What is the appeal of ISIS to these men and women? It is not simply the potency of its literal reading of Islam. Again, this fails to explain why the vast majority reject this interpretation of scripture.
What of social media? It has certainly played an important role in the development of homegrown jihadism, allowing it to tap into big audiences. It is easy to get in touch with 'the sisters' (ISIS's female recruiters) and find contacts and the best routes out to Turkey. But digital technology is a facilitator of behaviour, not a driver.
So how else does Thomson seek to explain the jihadi phenomenon in the West? He points to the proximity of Syria to Europe, and the fact that, until recently, Turkey made it very easy for would-be ISIS fighters (or brides) to cross the border. He also builds on the work by Marc Sageman and Olivier Roy, in which they explore the prevalence of friendship and kinship networks among foreign jihadists. We also learn that although the majority of homegrown jihadis come from Muslim backgrounds (70 per cent, according to Thomson), most do not come from particularly religious backgrounds, and many lack a religious education. Thus a common theme among foreign jihadis is a kind of Islamic 'awakening'. Likewise, women tend to only adopt full religious dress shortly before leaving for Syria.
Crucially, Thomson writes, French jihadis talk persistently of their humiliation and marginalisation at home, and of their anger towards France. ISIS provides a sense of pride and belonging and, importantly, a sense of power. As The Returned shows, these young men and women are not 'radicalised' as such; rather, they actively seek out this propaganda because it chimes with something within their psyche. Islamism, therefore, provides a vehicle for self-expression among certain alienated young Westerners. As Roy puts it elsewhere, we are seeing the Islamisation of radicalism, not the radicalisation of Islam.
The issue of homegrown jihadis is a very complicated phenomenon, involving youthful alienation, a lack of opportunities, the growth of ISIS, and the broader geopolitical context. There is also, as the writer Kenan Malik has noted, the impact of the demise of class-based progressive politics. But what Thomson's work clearly indicates is that the state's focus in Britain and France on radicalisation misses the point. Jihadis are as much self-radicalised as they are radicalised. And a jihadi cannot simply be 'de-radicalised' by being shown the 'right' Islam. Their version of Islam is theirs – it is the one that answers their needs. Moreover, as Thomson says, no one makes up the Koranic verses jihadis cite. They really are there in the Koran and other holy books. As Roy has pointed out, the question is not what the Koran says, but how it is interpreted and used. Homegrown jihadis do not think they are being radical; they simply think they are (finally) following 'true' Islam. As one of Thomson's interviewees puts it:
'In terms of sharia, they do it right over there because they really apply it… and no Muslim can dispute that, because otherwise he's not a Muslim. We had all the videos before they were released. So I saw everything. Like Salil Sawarim 4, where they cut the heads of all those pilots… I told them that sharia is sharia. I wasn't the one who made it up… they [French internal security police] asked me if I agreed with those acts and if they had to be killed. I told them: "It's part of sharia! It doesn't matter if I agree or disagree!'
It is not at all clear how this can be resolved. Thomson offers the rather bleak conclusion that this is a problem that will remain with us for decades, even as ISIS is crushed in Syria. He quotes an ISIS slogan: 'We may have lost a battle, but we've won a generation that knows its enemy.'
The only thing that seems very clear to me is that Western states need to stop funding Islamist groups in the Middle East. The West didn't create ISIS (or al-Qaeda). But our money and support have ensured that these monstrous groups have expanded and turned into beacons for a violent minority of disillusioned Westerners.
Tara McCormack is a lecturer in international politics at the University of Leicester. She is the author of Critique, Security and Power: The Political Limits to Critical and Emancipatory Approaches to Security, published by Routledge. (Buy this book from Amazon(UK).)
The Returned: They Left to Wage Jihad, Now They're Back, by David Thomson, is published by Polity Press. (Buy this book from Amazon(UK).)
To enquire about republishing spiked's content, a right to reply or to request a correction, please contact the managing editor, Viv Regan.