It is time to end the war on drill
The police are blurring the lines between music and violence.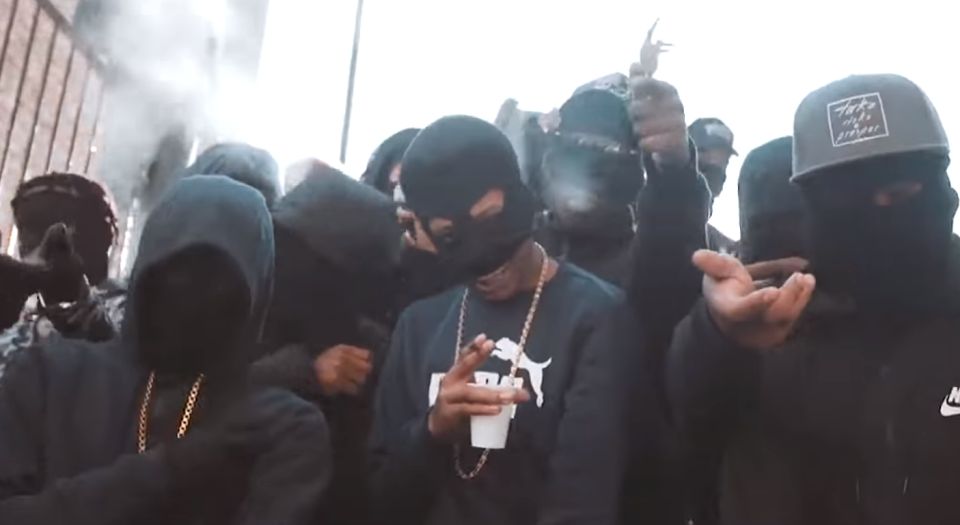 The moral panic over drill music has crossed a line. The Metropolitan Police are now not only censoring drill artists by ordering YouTube to take down their videos – they also plan to convict rappers under laws originally drawn up to tackle terrorism. The rap group 1011 were issued an unprecedented court order, banning them from mentioning death or injury in their lyrics and forcing them to inform the police within 24 hours of releasing new music videos. Most strikingly, the Met's gang chief, Commander Jim Stokley, proposed new measures that would mean the police would no longer have to prove a link between violent lyrics and real-world violence in order to secure a conviction.
Sometimes drill lyrics do refer to real-life cases of violence. The rapper Lynch incriminated himself when he rapped in detail about shooting a 16-year-old. But the new measures proposed by the police are nonetheless very worrying. They treat violently themed lyrics as being the same as actual violence. They erase the distinction between words and acts.
Much of the music press, from NME to Noisey, has been quick to blame the right-wing press for the Met's escalating war on drill. The Sun, the Mail and The Times have all quoted Stanley Groupal, father of 15-year-old Jermaine, who was stabbed by the drill artist M Trap-O, who claims his son would 'still be here' were it not for 'demonic' drill. The New York Times dubbed drill the 'soundtrack of London's murders'. Every week, a newspaper 'exposes' a drill artist apparently profiting from murder.
The press has certainly demonised drill. But just as significant is the broader cultural shift in the way we view violence. The Met is not alone in making no distinction between actions and words. Not only is it frequently argued that offensive, provocative or hateful speech causes or incites violence – it is also argued that it is violence. The notion that words wound, that offensive speech constitutes abuse, and that prejudiced opinions are a form of violence, is widespread now. Think of the rise of safe spaces on campus, which don't offer safety from physical violence – your average student union safe-space marshall has probably never even seen a fight, let alone broken one up – but from the verbal violence of political disagreement.
Some writers have even tried to justify this ludicrous equivalence by appealing to biology. A New York Times essay, 'When is speech violence?', argues that bad speech stimulates your 'pro-inflammatory cytokines', and your 'telomeres' can be shortened, which can cause physical ill-health, apparently. (In fact, the studies cited actually refer to abusive childhoods and acute stress as the cause of ill-health, not mere words.)
The 'words are violence' equivalence is so strongly held by some in society that words are now seen as a justification for a violent response. For instance, attempts by feminists to organise debates on the upcoming Gender Recognition Act are regularly met with threats of violence. Clashes have resulted in trans activists assaulting pensioners – the supposed 'violence' of transphobic views is countered with physical violence. The attack on Charlie Hebdo exemplified this view in the most extreme form, when mere cartoons were met with a murderous rampage. Although Western liberals abhorred the violence, many among them denounced Charlie Hebdo's cartooning as 'hate speech' which had the potential to incite violence.
Words are not weapons that can physically wound. There is no moral equivalence between a rapper taunting his rivals in a drill video and actual stabbings or shootings. That the police have lost sight of this distinction is disturbing, and a sign of our illiberal times. Drill is neither a cause of violence nor is it the equivalent of violence. It is a music genre, enjoyed by thousands of young people. It's time to end the war on drill.
Fraser Myers is a writer. Follow him on Twitter: @FraserMyers
Picture by: YouTube
To enquire about republishing spiked's content, a right to reply or to request a correction, please contact the managing editor, Viv Regan.