Oscar Wilde: free-speech martyr
He was brought down by the tyranny of custom.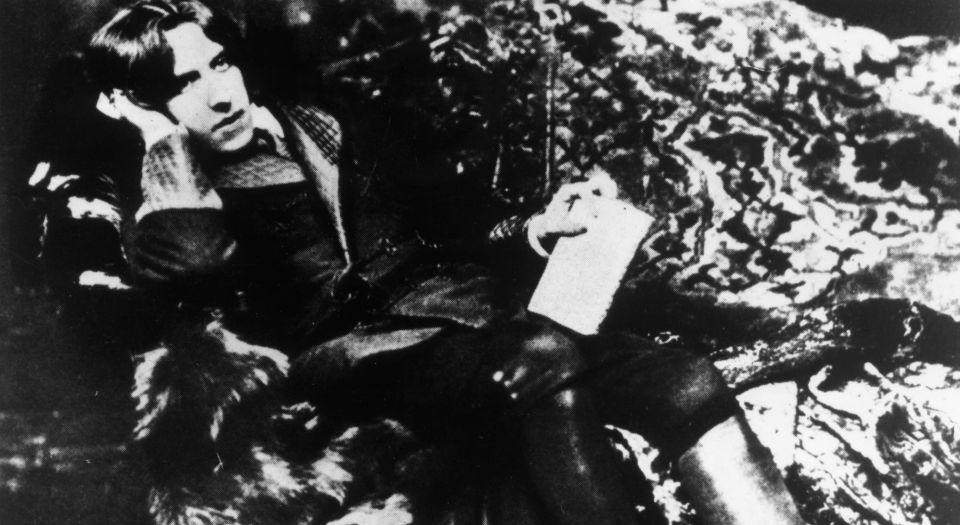 Today, Oscar Wilde, the Irish poet and playwright, is rightly celebrated as a pioneer of gay liberation and a martyr for sexual freedom. Discussion of Wilde and his legacy has bubbled up again with the release of Rupert Everett's new film about his final years, The Happy Prince, which opened across Britain last week. But Wilde's later years are also notable for another reason: his downfall is a perfect example of what happens when a fiercely independent mind comes into conflict with the customs of his age.
Wilde's fate was sealed when the Marquess of Queensberry, the father of Wilde's young lover, Lord Alfred Douglas, publicly accused the playwright of sodomy. Wilde responded by suing Queensberry for libel. Not only was the charge dismissed, but also the evidence gathered by Queensberry's lawyers led to Wilde's conviction for 'gross indecency'. He was sentenced to two years of hard labour.
But Wilde's conflict with Victorian society began a number of years before that trial, with the publication of his only novel, The Picture Of Dorian Gray. In it, a young man of 'extraordinary beauty' destroys his own conscience through his narcissistic obsession with sensual pleasure. In order to remain young and perfect on the outside, he sacrifices the integrity of his soul. Through Wilde's biting satire, we learn that the polished wealth of Victorian London, much like Gray's elegant beauty, is a veneer for something corrupt and immoral: a class-divided country built on industrial exploitation and oppressive poverty. Behind the pompous manners of public life lay cruelty, greed and lies. Behind puritan histrionics, there was shame, scandal and the worship of money.
Dorian Gray was condemned by the literary establishment for its homoerotic imagery. Some Christian publications, on the other hand, applauded the novel as a devastating moral tale. Overall, the novel led Wilde to be considered a dangerous and poisonous individual, who had thumbed his nose at polite society. In other words, it wasn't just his flouting of Victorian sexual mores that caused society to turn on him – his artistic gall was equally unforgivable. As Wilde prophetically wrote in 'The Critic As Artist' in 1891, 'Society often forgives the criminal; it never forgives the dreamer'.
Thankfully, our society no longer throws people in jail for homosexuality. But the tyranny of custom Wilde had to contend with in the world of art and ideas lives on. Risky artistic statements and political views that stray from the narrow confines of the new orthodoxies regularly result in the destruction of reputations and livelihoods. Trial by hysteria is now routine for anyone who expresses ideas or thoughts which grate against prevailing social attitudes.
Perhaps the most striking incident of late is the attack on drag queen Vanity Von Glow. After she appeared at a free-speech rally in London, alongside some speakers who are considered to be 'alt-right', Von Glow has been ostracised by the LGBT community. She's been branded an apologist for bigotry, and venues have pulled a number of her gigs. She is struggling to salvage her livelihood.
It is a disturbing irony that an outspoken and unapologetic dissident like Von Glow has been subjected to the kind of 'mob justice' from the gay community that gay people would have faced in Wilde's time. Wilde recalls the humiliation of facing the 'jeering mob' in 'De Profundis', his famous letter to Lord Douglas, which he wrote in prison. On a November afternoon in 1895, he stood on the central platform at Clapham Junction station, in chains. He was waiting to be taken to Reading Gaol, having served the first part of his two-year sentence at Wandsworth prison. A crowd started to gather, mocking, shouting, laughing and jeering at him. Someone reportedly spat in his face. For Wilde, this was as traumatic as anything he witnessed or experienced in jail.
We should certainly remember and celebrate Oscar Wilde for being a martyr for gay rights and sexual freedom. But let's not forget the other moral of his tragic tale: that free expression is always fragile and under threat when it conflicts with prevailing moral attitudes. The tyranny of custom is as much a problem now as it was in Wilde's day.
James Black is a writer and folk singer based in London.
Picture by: Getty
Watch the trailer for The Happy Prince:
To enquire about republishing spiked's content, a right to reply or to request a correction, please contact the managing editor, Viv Regan.