Censoring survivors of the Stasi
It is a disturbing irony that Germany now silences victims of GDR terror.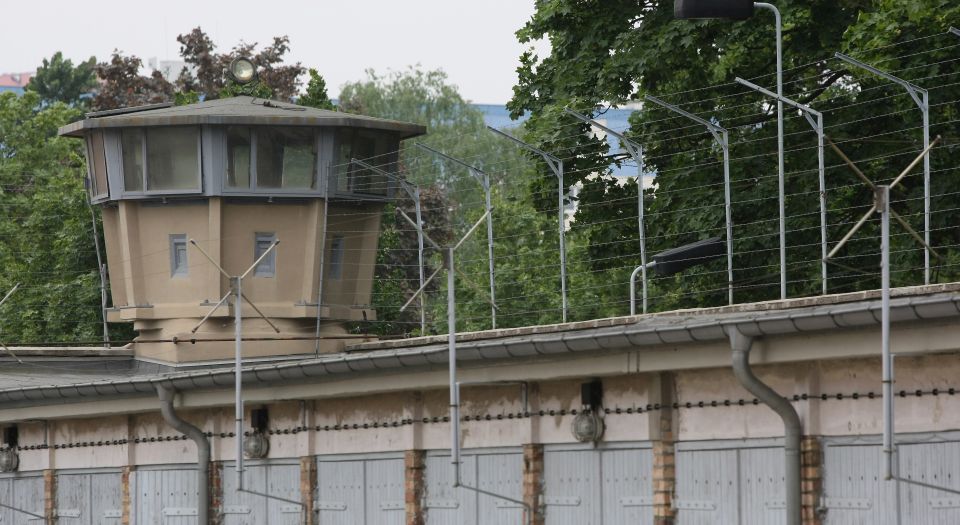 Siegmar Faust, a former dissident from the German Democratic Republic (GDR), was once celebrated as a hero in West Germany for speaking his mind. Now he has lost his job for doing exactly that.
As a political prisoner, he spent 400 days in solitary confinement in the so-called 'tiger cage' in Cottbus – the Stasi's most notorious prison. Faust was freed and moved to West Germany in 1976. Forty years on, he was giving guided tours through the former Stasi prison of Berlin-Hohenschönhausen, which is now a museum. Earlier this month, however, he was fired over comments he made in a newspaper interview, in which he expressed sympathy for Alternative für Deutschland (AfD) and relativised the Holocaust. Faust's case raises serious questions about free speech and the treatment of people with unconventional and right-wing views in Germany today.
Earlier this year, Der Spiegel reported that several prominent former GDR dissidents, including Faust, had become supporters of the populist AfD, and even of the right-wing Pegida movement. It quotes one of Faust's pamphlets, in which he rails against the 'ideologically corrupted zeitgeist'. He accuses the 'European Union of the Socialist Soviet Republic' and Mutti (Angela Merkel) of doing everything in their power to abolish nations and cultures. The Koran is 'the Bible of Satan', and Germany should only accept secular Muslims as immigrants, he says.
Following this, Faust was interviewed in the Berliner Zeitung. He criticised the German state's treatment of the imprisoned Holocaust denier, Horst Mahler, and questioned whether the number six million – referring to the six million Jews who died in the Holocaust – was 'sacred'. 'I have no sympathy for Mahler but I find it unbearable what the justice system is doing here', he said. He also reportedly said that though he understood the historical singularity of the Nazis' crimes, eventually we should probably stop talking about it. (Faust denies he said this.)
But while Faust may hold a number of objectionable views, he was right about the treatment of Mahler, one of the most obnoxious and tragic figures in today's Germany. Once a famous lawyer, his mad, repeated claims that the official Holocaust accounts were based on a lie has seen him imprisoned several times. Now in his 80s, he is serving a 12-year sentence and will most likely die in prison. Of course, Faust can relate to what it is like to be imprisoned for your beliefs.
Until the Berliner Zeitung interview, there had been no complaints about the way Faust carried out his tours at the prison-turned-museum and there was no indication that he had shared his political views with any visitors. But the museum found itself under intense pressure to sack him. Rather than criticising what is clearly an attack on free speech, much of the German press welcomed his dismissal and heaped praise on the journalist who brought the offending comments to light. The speed with which even a former political prisoner like Faust can be punished for their political views is worrying. It brings back memories of the 1970s, when, at the height of the Cold War, teachers in West Germany who sympathised with communism were banned from teaching. The so-called Radikalenerlass affected thousands of teachers.
It is also true that Faust's comments are part of a growing problem of Holocaust relativism in Germany. For instance, AfD leader Alexander Gauland has recently been accused of relativising the Holocaust for saying that the Nazi era was little more than 'bird shit'. But the punishment of dissenters is not the right response. These claims need to be confronted and challenged in the open so that the truth may prevail. Whatever we think of his views, Siegmar Faust, one of the few remaining people to have experienced Stasi terror, should stand as a reminder that free speech is worth fighting for. It is horrifying that supposedly free Germany is punishing the survivors of the GDR for what they think and say.
Sabine Beppler-Spahl is head of the board of the liberal thinktank Freiblickinstitut e.V., which has published the Freedom Manifesto. She is also the organiser of the Berlin Salon.
Picture by: Getty
To enquire about republishing spiked's content, a right to reply or to request a correction, please contact the managing editor, Viv Regan.