Now Remoaners are turning into conspiracy theorists
The idea that Russia masterminded Brexit is an elitist, feverish fantasy.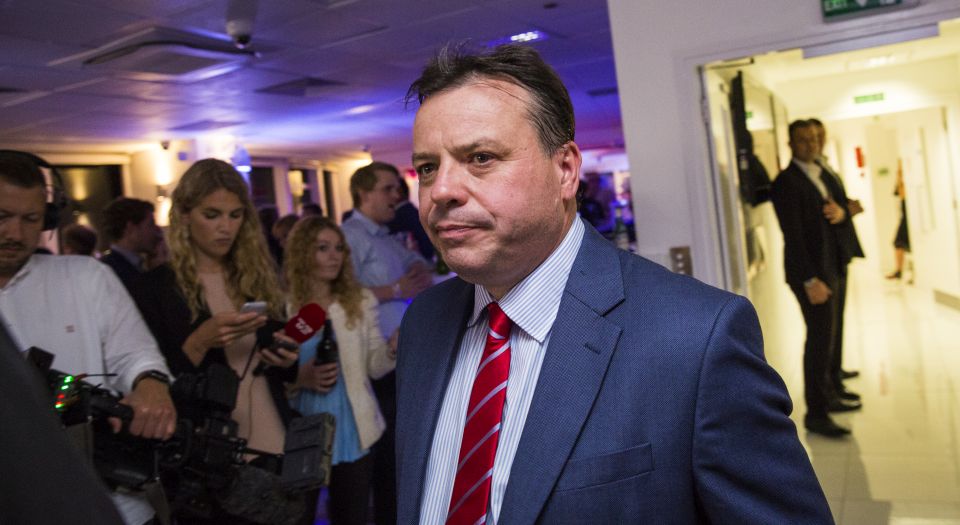 It is the great political irony of our age. All the things elitist Remainers say about Brexit voters – that we're post-truth, rash, visceral, and in the grip of a xenophobic panic about outsiders who we believe are hell-bent on crushing our way of life – are far truer of them. For proof, look no further than their demented conspiracy theory about Russia and its businessman minions in Britain 'buying' the Brexit victory. This borderline McCarthyite and sneeringly anti-democratic belief that Russia somehow commandeered Britons' putty-like brains and made us vote Leave confirms that the opinion-forming set is more riddled with irrationalism and xenophobic fears than anyone on the pro-Brexit side.
For two years, the political and media classes have been trying to work out how it is possible that 17.4million people disobeyed them and voted Leave. What's wrong with us? Why didn't we listen to our betters? It must have been that bus with its promise of £350million for the NHS that made us do it. Or that one anti-immigration poster that UKIP put up. Or Cambridge Analytica and its Facebook surveys. Or Russia. Yes, it was surely Russian social-media bots and Putinesque puppeteers who programmed us plebs to vote against the EU. This is their latest elitist fantasy: that Russia and its UK friends 'bought' Brexit, which is another way of saying they bought us, the ignorant, childlike masses.
This Russophobic conspiracy theory got another outing at the weekend, as both The Sunday Times and the Observer ran with splashes about how Arron Banks – 'Who?', Brexit voters ask – had a few meetings with Russians. Banks was the chief funder of Leave.EU, one of the pro-Brexit campaign groups active in the referendum. The Sunday Times reports that Banks had three meetings with the Russian ambassador to the UK. Banks had previously admitted to just one meeting. If you're waiting for a big reveal – like a secret recording featuring Banks and the Russian plotting to invade Brits' brains and make us hate the EU – you'll be waiting a long time. All we know is that Banks had, in his words, 'two boozy lunches with the Russian ambassador and another cup of tea with him'. Everything else – all the delirious guff about how this confirms 'the Kremlin is taking control of Britain', in the words of a writer for the Mirror – is, as with every conspiracy theory, pure invention; feverish, needy dot-connecting.
The story, or at least one of the stories, is that Banks made business deals with Russians – involving actual Moscow gold, which is manna from heaven for conspiracy theorists – and that in return he helped to do Russia's bidding in the referendum. Or something. Russia wants to weaken Europe, you see, and how better to do this than invite a Bristolian businessman for a boozy lunch and encourage him to buy off the electorate? Sounds legit. Others whisper that a £425,000 donation made via the Democratic Unionist Party to the Leave campaign may have come from a Russian source. £425,000, you say? That isn't enough to buy a house in London, never mind 17.4million votes in a referendum. These people are jokers. They have not offered a single piece of evidence for large-scale Russian interference in the referendum, far less that such interference swayed us voters somehow. And how could they? Voters are not in fact the obedient dogs of their elitist nightmares.
Conspiracy theorist Carole Cadwalladr, a writer for the Observer, says 'dark money' 'hijacked' the referendum and led to the 'great British Brexit robbery'. She has previously written of the 'secret club of people who run Britain' and their 'shadowy global operation' to bring about a Leave victory. This 'shadowy' cast includes billionaires, spies, and of course Ruskies, who, Cadwalladr informs us, 'pull the strings in [the] UK'. This is straight out of the David Icke book of bullshit. Change Russia to the Great Satan of America and this could be a conspiracy theory doing the rounds in Kabul. Change 'secret club' to 'Jews' and it's a conspiracy theory of the far right, who likewise believe that shadowy networks of nasty, wealthy people control our minds, our politics, and our lives. It is testament to the fury of the elites, to their arrogant alarm at the fact that voters ignored their overtures during the referendum, that they have embraced the language of the conspiratorial underbelly of society. How thin is the line between reason and hysteria!
What's worrying is that their conspiracy theories could have a very damaging impact on public life. Conspiracy theories, in recent years anyway, have been fairly containable. They have grown in influence, yes, as can be seen in everything from 9/11 to the question of President Obama's birthplace. But they have tended to be restricted to web forums and uninfluential sections of society: it was only there that talk of 'shadowy global operations' and the 'secret clubs' who run global affairs was taken seriously. But now, as a consequence of the political class's moral meltdown over the defiant Brexit revolt, of their feeling that they no longer understand and cannot really influence Britain's political direction, conspiracy theories have leaked into the mainstream. And they have cultivated a climate of suspicion, anti-Russian xenophobia, and, worst of all, anti-democracy. After all, if we the unthinking throng can be so easily bought off, what's the point in democracy? Surely we should just let those who are immune to such Russo-pressure and flashy Cambridge Analytica ads – clever, well-educated people – run politics on our behalf?
That's the belief driving this chattering-class conspiracy theory: not only that Russia is all-powerful but, by extension, that your average British voter is all-buyable. That we are dim, fickle and dangerous: a threat to the wellbeing of the nation. So it is that Christopher Wylie, one of the whistleblowers of the Cambridge Analytica affair, could say of the latest Russia-Brexit claims: 'How can we have any confidence in the Brexit referendum result? Our democracy and our country is at risk from these people.' These people. They really mean us. They mean voters. They mean the 17.4million people who, though they try to deny it, decided rationally and consciously to vote for an end to Britain's membership of the EU. Don't be fooled by their pseudo-radical posturing against Putin or businessmen. It's ordinary people they loathe. As all conspiracy theorists fundamentally do. 'Sheeple' is what they're really saying, though in fancier words.
Brendan O'Neill is editor of spiked. Find him on Instagram: @burntoakboy
Picture by: Getty
To enquire about republishing spiked's content, a right to reply or to request a correction, please contact the managing editor, Viv Regan.