Being blocked by Trump is not a free-speech issue
We are all free to criticise the president – but we can't force him to listen.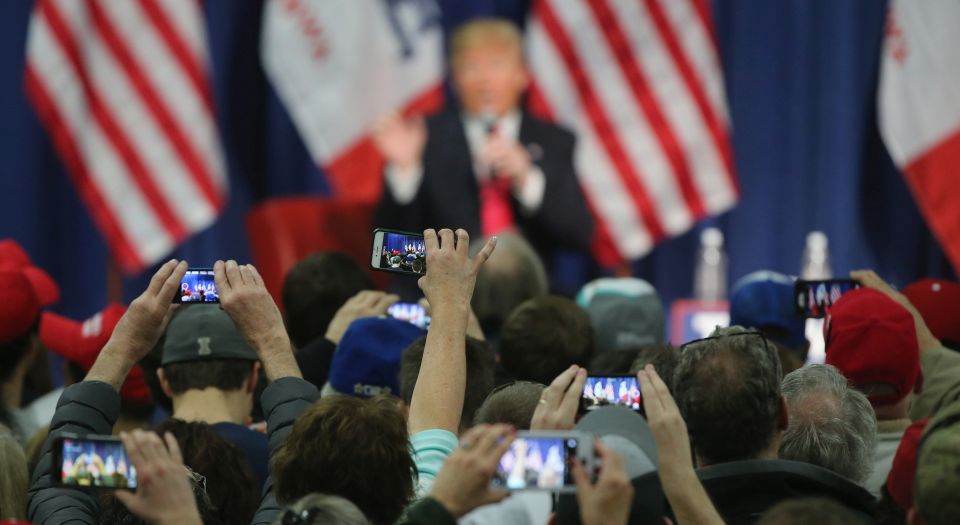 Federal judge Naomi Reice Buchwald has ruled that President Donald Trump violated the First Amendment when he blocked seven people on Twitter.
During the summer of 2017, these seven individuals joined with the Knight First Amendment Institute at Columbia University to launch a lawsuit against Trump. It argued that because Trump's advisers have called the president's tweets from @RealDonaldTrump 'official statements', the president cannot legally prevent individuals from accessing them. They claimed that Twitter is a sort of digital townhall from which Trump could not expel his critics and so blocking them is tantamount to censorship.
Judge Buchwald agreed. In her ruling, Buchwald classified Twitter as a 'public forum'. Jameel Jaffer, the Knight First Amendment Institute's executive director and the counsel for the plaintiffs, told the New York Times that the ruling should put the Trump administration 'on notice'. 'If it censors critics from social-media accounts used for official purposes, it runs the risk that someone will sue them and win', he said.
But whether Trump or any of his aides actually will now unblock anyone remains to be seen. While Judge Buchwald condemned the Twitter blocks as unconstitutional, she didn't go as far as to order the president or Daniel Scavino, the White House director of social media, to start unblocking accounts.
The Trump administration hasn't yet announced whether it will appeal the decision, either. But it seems likely to do so, considering the ramifications this ruling will have on all public officials – and possibly on Twitter itself. Does it mean Trump will have to unblock everyone he has ever blocked, including those he blocked before he became president? What about the mute function? Would that be an acceptable compromise since it doesn't prevent a Twitter user from seeing the president's tweets? Will this ruling impact all government officials, including cabinet appointees, White House staffers, or even school-board members? These questions will have to be untangled at some point.
As for what this case means for the First Amendment, it is hardly a victory for free speech. Blocking someone on Twitter is a far cry from censorship. As Declan McCullagh argues in Reason, 'the judge's logic turns the traditional way of viewing the First Amendment on its head'. 'Your right to free speech doesn't extend to a right to make someone else, even a politician you have good reason to loathe, listen to you', McCullagh says. In other words, no one has the right to barge into the Oval Office and demand the president's ear. Despite being blocked by Trump, every single plaintiff in the Knight First Amendment Institute lawsuit is still free to tweet their criticisms of the president – they just can't force him to listen.
Lindsay Marchello is a Young Voices advocate and an associate editor with the Carolina Journal. Follow her on Twitter: @LynnMarch007
Picture by: Getty
To enquire about republishing spiked's content, a right to reply or to request a correction, please contact the managing editor, Viv Regan.