The myth of the obesity timebomb
Childhood obesity is lower than it was a decade ago.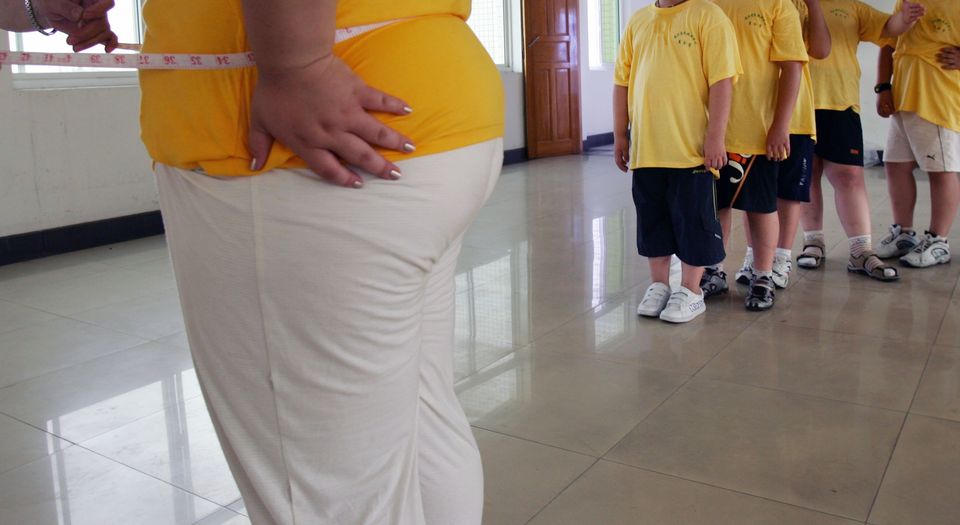 Another week, another scare story about childhood obesity. This week, the Local Government Association (LGA) has made headlines with the claim that 22,000 children (4.1 per cent) leaving primary school are 'severely obese'. By comparison, 2.35 per cent of children are 'severely obese' when they start primary school, according to the figures that were originally published by Public Health England earlier this year.
The accompanying press release says: 'The LGA is calling for reductions in public-health grants to be reversed by the government and for further reforms to tackle childhood obesity. This includes councils having a say in how and where the soft-drinks levy is spent, better labelling on food and drink products, and for councils to be given powers to ban junk-food advertising near schools.'
The press release also quotes Izzi Seccombe, chair of the LGA's Community Wellbeing Board, who uses all the usual obesity scare-story buzzwords: 'These new figures on severely obese children, who are in the most critical overweight category, are a further worrying wake-up call for urgent joined-up action. The UK is already the most obese nation in Western Europe, with one in three 10- and 11-year-olds and one in five four- and five-year-olds classed as overweight or obese, respectively. Unless we tackle this obesity crisis, today's obese children will become tomorrow's obese adults whose years of healthy life will be shortened by a whole host of health problems including diabetes, cancer and heart disease.'
To sum up: this is not new research, but a rehash of figures published by Public Health England. What this really amounts to, then, is an emotive pitch by the LGA: give councils more money and more power or the fat kids will die. But are these claims true?
Let's consider what on earth 'severely obese' means. The given definition is that these are children who would have been in the fattest 0.4 per cent of children in the UK in 1990. It's an arbitrary cut-off based on a paper published in 1995. Nobody is actually checking if these children are grossly overweight. It's worth comparing these figures with those for young adults. In the latest available figures from the Health Survey for England, published in 2017, just one per cent of 18- to 24-year-olds were in the 'morbidly obese' category, eventually rising to around four per cent in middle age. Either children are shrinking by adulthood or the definitions do not match up at all. Most of those 22,000 children are likely to be unusually chubby in their classes, but not 'severely obese' by the standards we use for adults.
Since 'severely obese' is a new category, we can't draw any conclusions about trends. But based on a rather broad definition of 'obese' used in the Health Survey for England, we can see that the obesity rate for children aged two to 15 was 19 per cent in 2004, but has been lower ever since (apart from an odd blip in 2014). The two most recent years available are 2015 (15 per cent) and 2016 (16 per cent). Statistical quirks notwithstanding, it appears that childhood obesity is almost certainly lower than it was a decade ago at the height of the obesity panic. No sign of a 'timebomb' here.
But British kids are unusually fat, right? We've noted the problem of definitions already. When a standard definition is used, what do we find? It turns out that according to the cut-offs used by the World Obesity Federation, UK kids are also-rans in the world of overweight. The figures in the table below were published by Public Health England in September 2016, based on a Lancet report comparing countries using figures from 2013 (these things take time to compile). Out of 34 countries, for boys, the UK is bang in the middle in 17th place. For girls, the UK scrapes into the Top 10, but British girls are only third in Europe, behind Luxembourg and Portugal and barely fatter than Austrian and Greek girls.
In short: the UK is not unusual in terms of childhood obesity compared with other countries and UK children are not progressively getting fatter.
A small number of children are very fat indeed. Yet even with intensive intervention from health and social workers, they do not become thin. Take the scary case of Anamarie Regino, reported by Paul Campos in his book The Obesity Myth (and reproduced by spiked in 2004 here). Anamarie was a freakishly fast developer, putting on 32 pounds in her first eight months and developing a full set of teeth by the time she was a year old. She weighed 130 pounds by the time she was three years old. Despite the fact that such astonishing weight gain couldn't possibly be due to simple, neglectful over-feeding, Anamarie was taken from her parents by the local authorities in New Mexico. After a legal battle, she was returned to her parents but under very strict conditions relating to diet and exercise. She did lose some weight, but remained much bigger than her classmates. Even under this regime, at the age of 12, Anamarie weighed over 300 pounds and had a body mass index (BMI) of around 55.
If this level of intervention cannot reverse severe obesity, it is clear that other factors like genetics are to blame. A scattergun wave of illiberal policies, from sugary drinks taxes to bans on 'junk food' advertising, won't make a blind bit of difference for these children. A medical explanation for such extraordinary growth would at least be a start.
Local councils may well be desperate to maintain services in the face of government cutbacks. But using scare stories and dodgy statistics is not the way to do it.
Rob Lyons is science and technology director at the Academy of Ideas and a spiked columnist.
To enquire about republishing spiked's content, a right to reply or to request a correction, please contact the managing editor, Viv Regan.