'How could Germaine Greer make anyone feel unsafe?'
Universities minister Sam Gyimah on the march of campus censorship.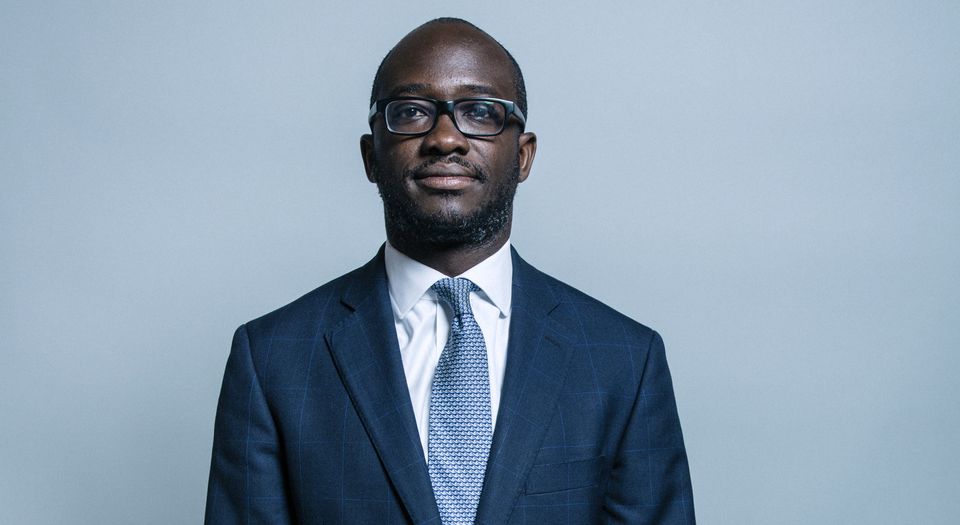 'It probably reflects my age, but the idea that Germaine Greer is some kind of reactionary is just…' So trails off Sam Gyimah, the new universities minister, who has been charged with tackling the new and growing intolerance among students on British university campuses. In a meeting in his office in Westminster, he's articulate, softly spoken and careful in how he talks about this increasingly thorny issue. But he's also a little lost for words, struck by a mix of concern and bemusement as he assays the campus battles that have made headlines in recent years.
He talks about Germaine Greer, whose descent from firebrand feminist to campus pariah (she's been protested against at Cardiff and Cambridge due to her views on transgenderism) seemed to serve as a wake-up call for him, as it has for many. 'Queen Mary University has got about 20,000 students', he tells spiked, laying out a hypothetical: 'The idea that Germaine Greer being there, at an event in Room 101, which you can choose not to go to, makes you feel unsafe, personally, I think is absurd.'
Though he has only been in post since January, following the departure of Jo Johnson, Gyimah talks perceptively about the the twin threats to campus free speech today. He describes a 'dizzying array of rules' universities hold governing campus events that can all too easily be exploited by 'people of a bureaucratic instinct to stop things they don't want happening on campus'. Meanwhile, there are those who he calls the 'wreckers': small groups of student protesters who turn up to events not so much to voice their discontent as to shut down their opponents.
He's already adept at swatting away some of the more disingenuous arguments made to dismiss the threat to free speech on campus. When events are shut down by (often masked, sometimes violent) protesters, as has happened at King's College and UWE Bristol in the last few months, many are quick to say that this is just free speech in action. To that Gyimah offers a clear counter. 'Peaceful protest – yes. Wearing balaclavas, barricading a room, shouting [speakers] down – no. I think it's a pretty clear difference between stopping something from happening and expressing your point of view.'
Gyimah seems concerned as much about the atmosphere on campus as the policies and procedures, the broader hostility that drives students to self-censor. He describes a letter he received from a conservative student who had 'Tory bitch' written on her door, and another who had his car egged. 'There seems to be the development of a political monoculture', he says, in which many students are 'terrified' to speak up in class because they fear '80 per cent of the class disagrees with you… and [one of] them is going to be the one who gives you your grades'.
This is a culture that many students will recognise. And yet there are many voices, both on campus and off, who still insist on downplaying it. 'There are many cases in which people don't even realise the culture mitigates against free speech because they agree with the culture', Gyimah says. Meanwhile, university leaders tend to deflect. 'When you have these incidents where students try to wreck an event, universities are very quick to say they're not their students… it's never their students, it's people from outside. And who knows, they might be right. But I think the right thing to do is to take robust action.'
Unfortunately, it's not just universities trying to wish the problem away. The Joint Committee on Human Rights, chaired by Labour MP Harriet Harman, recently published a report on campus free speech. It came to the conclusion that while there were serious issues with burdensome guidelines, the extent of campus censorship had been 'exaggerated'. As spiked noted at the time, the report made some fundamental errors, and at points contradicted its own claims. (Disclosure: I gave evidence to the committee.) Gyimah is more positive about it – 'I'm Harriet Harman plus', he says – noting that 'there are issues to do with the laws and regulations, but what a select committee can't identify is culture'.
Indeed. But when it comes to changing that culture, what can Gyimah and the Office for Students (OfS), the new universities regulator, actually do about it? The OfS made headlines at the end of last year over plans to fine universities that systematically fail to uphold free speech. Gyimah is also pushing for clearer guidelines on external speakers for universities and students' unions. But the OfS has zero influence over students' unions, which are completely independent and far more censorious. Meanwhile, his plan, effectively, to ban banning via fines and sanctions seems like a pretty glaring contradiction in terms.
'We can't regulate ourselves into free speech', he admits. 'I think we need clear guidance so that expectations are the same across the system… But I think we should call [censorship] out'. But, historically, the state has only ever helped free speech by getting out of the way. Freedom flourishes in the absence of regulation and meddling. What's more, it's unclear whether the government has the authority to call out censorship, considering it carries out a lot of it itself. Gyimah, for instance, supports the government's anti-extremism Prevent strategy, which requires universities to blacklist speakers who might radicalise students, even if they haven't been convicted on terror charges.
'I am not against No Platforming. If you No Platform a proscribed organisation, that's right. But if you No Platform someone because you don't like their views, I think that is wrong', he says. While no one could expect universities to host illegal groups, this is still a glaring contradiction, not least because there are individuals and organisations who, however odious, have been proscribed purely because the British state doesn't 'like their views'. The complex legal obligations that censorious bureaucrats are currently exploiting date back decades and have only been added to by the Tories since 2010, particularly under Prevent.
There's no doubting Gyimah's passion for his brief. 'Universities should do what they're supposed to do, they're supposed to promote the free exchange of ideas', he says, as our meeting draws to a close. 'Universities can rise to the challenge… this culture of denial has got to stop.' Well said. But surely that has to go for the government, too, which is now railing against a censorious, bureaucratic climate on campus that is, in part, of its own making.
Tom Slater is deputy editor at spiked. Follow him on Twitter: @Tom_Slater_
Picture by: Getty
To enquire about republishing spiked's content, a right to reply or to request a correction, please contact the managing editor, Viv Regan.