YouTube's anti-vaping purge
The war on e-cigarette advertising sets a dangerous precedent for free speech online.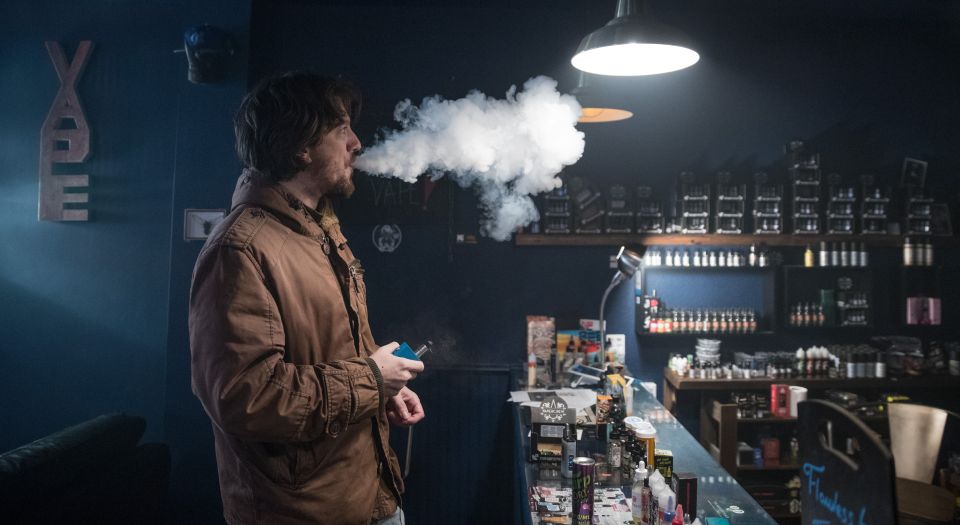 The US may be the home of the First Amendment, but, in recent months, freedom of speech online has been severely limited, in instances where no illegality has taken place. On YouTube, reviewers of e-cigarette products have had their content ripped from the platform and – in some cases – their channels deleted with scant opportunity to appeal, all because of a state-backed push against e-cigarette advertising.
Strangely, this has happened against the backdrop of a growing consensus that e-cigs do indeed reduce the harms associated with smoking. In July, the Food and Drug Administration (FDA) stated that it is 'committed to encouraging innovations that have the potential to make a notable public-health difference' with regards to smoking, which e-cigarettes clearly do.
Nevertheless, there has been a furore recently about one particular e-cig – the Juul – that has been almost entirely stoked by state-funded organisations ideologically opposed to vaping in all its forms. As far as e-cigarettes go, there is nothing remarkable about the Juul, except that it currently boasts a stunning 55 per cent share of the market. The panic has set in because, apparently, it's trendy among young people.
The backlash against the Juul has been absurd. One particularly excitable anti-smoking activist was quoted in the New Yorker comparing this legal product to 'bioterrorism'. Meanwhile, a school in Maryland decided to remove the doors from student bathrooms to make sure the Juul wasn't being used on its premises. Extreme measures never before used against secret smokers in schools have been introduced to attack a product that is 95 per cent safer than tobacco.
In response to this hysterical overreaction, the FDA has signalled to YouTube and other online advertisers that it will come down hard on anyone advertising the Juul and other vape products to children. The fact that nobody has provided any evidence that e-cig companies are indeed targeting children seems to have been discarded as an inconvenience.
We are now seeing the censorious results of this attempt to terrorise social-media companies, which are already sensitive to accusations of irresponsibility in other areas. The upshot of all this is that YouTube is now restricting the content of e-cig reviewers who mention the Juul or other legal devices.
YouTube hands out 'strikes' under its 'community guidelines' to users who make videos about vaping products. Planet of the Vapes reports that one reviewer recieved a strike for 'violent content' over her video about a vaping device. She appealed, but YouTube ruled against her with no explanation as to why.
Meanwhile, Vape News highlights another reviewer who dared to report on the growing market for cannabidiol (CBD) e-liquids. CBD is a chemical derived from hemp, and is therefore legal. But its association with cannabis has meant YouTube has banned any mention of it. The reviewer in question saw his channel, which had 15,500 subscribers, deleted overnight. This crackdown, remember, is taking place in a nation where 30 states have legalised the use of actual cannabis.
This anti-vaping purge is particularly tragic given YouTube has been key to raising awareness about the benefits of vaping. As the Vaping360 website explains, 'YouTube has probably helped more smokers switch to e-cigarettes, and helped more vapers troubleshoot, compare and choose gear and e-liquid than any other source of shared information'. And yet it is now systematically cleansing its platform of pro-vaping content, and vaping reviewers are shifting to more obscure media as a result.
What this all amounts to is the demonisation and suppression of legal products that prominent health lobbyists have described as offering 'a massive potential public-health prize'. This would be alarming enough if it was the result of democratically debated legislation. But there have been no laws passed. These products are completely legal, and no justification has been given for this censorship.
Allowing hysterical single-issue groups to bypass the democratic process and force clampdowns on products and advertising they dislike sets a dangerous precedent for free speech. After all, if it is this easy for campaigners to shut down online speech they dislike, then it is only a matter of time before these methods are used again.
Martin Cullip is a blogger and businessman.
Picture by: Getty
To enquire about republishing spiked's content, a right to reply or to request a correction, please contact the managing editor, Viv Regan.