Cannes is a celebration of diversity
Blanchett and pals' sexism protests obscure the brilliant non-Western filmmaking on display.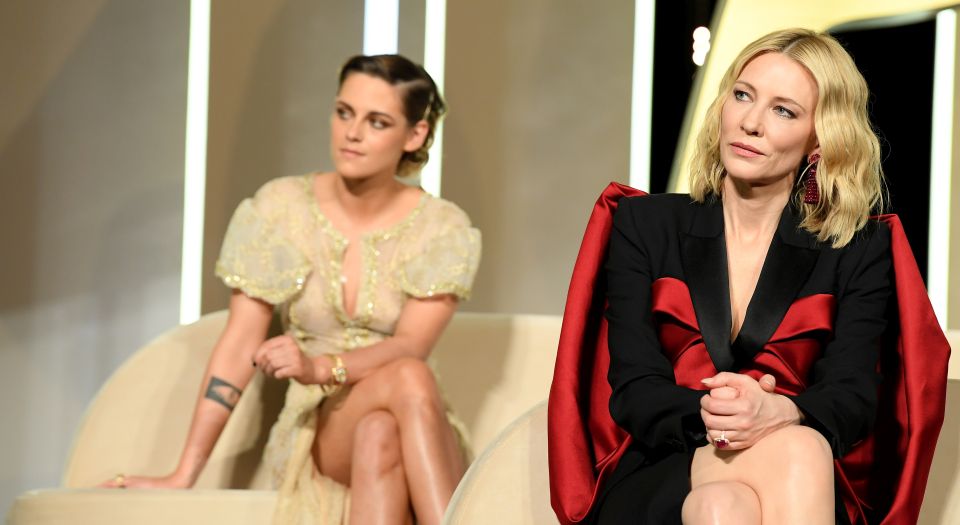 In a global film industry dominated by the West, the Cannes Film Festival provides an ideal platform to showcase films produced beyond the US and Europe. But sadly, this is not the kind of diversity in which Western cultural elites are interested if this year's red-carpet protests are anything to go by.
Led by Cate Blanchett, 82 women of the film industry decided to walk down the red carpet together in silence. It was to draw attention to the meagre 82 films directed by women to have competed in the entirety of the festival's history. Blanchett and Agnès Varda, who is one of only two women ever to win the top prize at Cannes, read out a statement prepared by 5050X2020, an initiative, as its name suggests, that aims to achieve 50-50 gender representation at Cannes by 2020.
It is curious that Blanchett would draw attention to the power imbalance at Cannes when she, as president of the jury that decides the winner, is the most powerful person at Cannes this year. Twilight star Kristen Stewart is also in the jury, and was called brave when she 'protested' the Cannes dress code by taking off her high-heel shoes. Do Hollywood stars like Blanchett and Stewart really think they are less privileged within the film industry than men competing for the Palme d'Or, like Kazakhstan's Sergey Dvortsevoy or Egypt's Abu Bakr Shawky?
Not that it mattered. In the end, the jury gave the top prize to Japan's Hirokazu Kore-eda for Shoplifting, tragically keeping men's record of winning the Palme d'Or intact by choosing what the judges thought was the best film.
Blanchett's March of the 82 was not the only protest at Cannes this year. Sixteen black and mixed-race French female performers also united on the red carpet to protest the treatment of black performers in the French film industry. Those involved have previously written a book on the same issue, Noire n'est pas mon métier ('Being Black is Not My Job'). But even this anti-racism protest was skewed by gender, with no men allowed to participate on the spurious grounds that black men have a privileged position in the French film industry. Yet why did this protest against the French film industry take place at the premiere of Burning, a South Korean drama-mystery directed by Lee Chang-dong? It seems a little unfair on Chang-dong's film that a protest stunt was allowed potentially to distract critics' and audience's attention from Burning itself. It seemed to suggest that for some, the French film industry is more important than the Korean film industry.
An antidote to all of this virtue-signalling was provided by the return of Lars von Trier, who hitherto had been persona non grata at the festival since 2011, after he made bizarre comments about 'understanding' Hitler. His new film, The House That Jack Built, screened this year out of competition, prompted many to walk out due to its brutal scenes of torture.
Critics are so determined to read gender into everything at Cannes that they have looked past the possible anti-Semitic implications of The House That Jack Built to insist von Trier's work is indicative of Canne's gender bias. The portrayal of female suffering in his films and the recent sexual-harassment accusations against him from Björk are held up as further proof of von Trier's misogyny. The Independent declared that 'what we should be objecting to at Cannes is not the screening of Lars von Trier's horror film, but the shocking lack of diversity'.
Imagine thinking that an international film festival, where the majority of films are not in English and come from countries as far-flung as Lebanon, Turkey and South Africa, lacks diversity. It is interesting how the very people who complain about Hollywood blockbusters not having enough non-white performers can wilfully ignore films made by non-white people from abroad.
If you really care about using the Cannes Film Festival to highlight injustice, you could celebrate how Cannes promotes the work of directors whose basic freedoms are being abused in their home countries. Rafiki, a Kenyan film directed by Wanuri Kahiu, has been banned in Kenya because of its lesbian storyline. The director of 3 Faces, Jafar Panahi, continues to be detained in Iran after being jailed for the content of his previous films. Russian director Kirill Serebrennikov, whose film Leto competed for the Palme d'Or, is currently under house arrest for charges numerous Russian filmmakers have claimed were trumped up by their government to discourage dissent.
These fine artists are far braver and far worthier of our attention than Kristen Stewart taking off her shoes.
Christian Butler is a spiked columnist. Follow him on Twitter: @CPAButler.
To enquire about republishing spiked's content, a right to reply or to request a correction, please contact the managing editor, Viv Regan.