Carrot-gate and the sorry state of education
Teaching to the test has rendered students unable to answer tricky questions.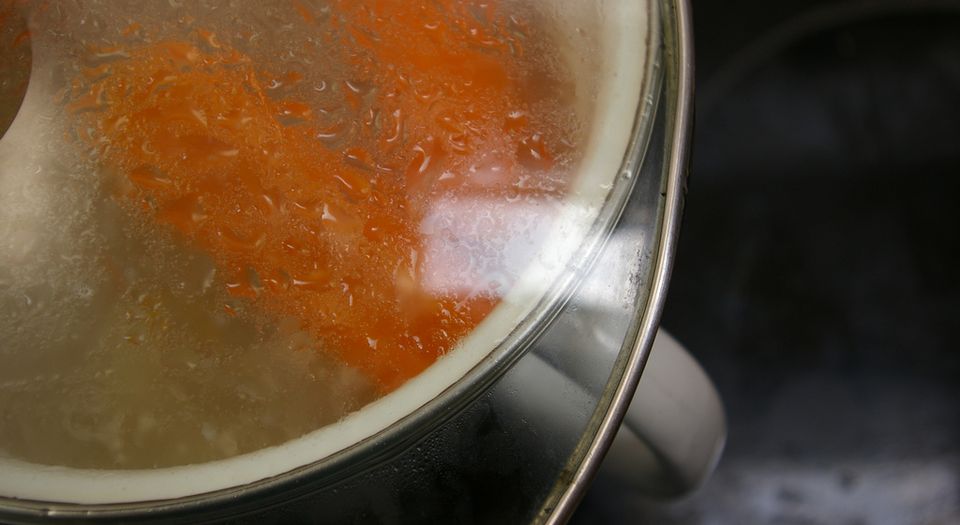 Kids have never been as interested in cooked vegetables as they have this week. If you're 16, the only thing you're chatting about right now is boiled carrots. If you don't believe me, check out the trending hashtag #AQACarrots.
The reason for this is this year's GCSEs, which began this week. The exam season was barely two days old when a bundle of very angry and upset pupils arrived at my classroom door screaming 'boiled carrots!' like vegetarian banshees.
Students sitting a biology paper by the AQA exam board were asked why carrots don't decrease in mass when boiled. Within hours, social media was boiling, too, with distraught teens bemoaning the question. The complaint was universal: the revision guide had not mentioned anything about boiled carrots. What kind of exam is it that asks a question on something that isn't in the revision books? The scandal was even picked up by several news outlets, such as the Huffington Post.
It is easy to mock the kids' reactions, but it isn't their fault. Our schools do everything they can to proceduralise and commodify knowledge with the mantra, 'If it's not on the exam syllabus, you don't need to know it'. We teachers fetishise revision guides, checklists, past-paper questions and the like, at the cost of instilling students with genuine love of a subject. If we reduce learning to setlists of bullet points, we can hardly be surprised if our students freak out when an exam goes off-list.
In any case, schools' reaction to the carrot question was even worse. Some have already started editing their revision resources for next year to ensure they specifically mention boiled carrots and contain identical copies of the question. This literalism and failure to see the bigger picture on the part of teachers would be funny if it wasn't so tragic. Schools are terrified of getting caught out in this way, not least because career progression depends on exam results. Those carrots could end up costing people wages and schools league-table positions.
Instead of panicking along with the pupils, teachers should be celebrating the question. It's a good one. It is actually about osmosis, but it comes at it from a counterintuitive angle: you have to spot that osmosis hasn't occurred. It's the kind of question that demands not just knowledge, but intellect – a flexibility of mind that can put knowledge to use to create insight and understanding. Surely developing that should be the aim of every teacher. Too many, however, have only taught osmosis in the context of potatoes, because that's all that has been examined in the past.
The carrots hashtag saga suggests that, at least in part, the new GCSE exams might be more rigorous and of a higher standard than hitherto. It contradicts the critics who have claimed that education has shifted towards a Gradgrindian obsession with the mere rote-learning of facts.
Sadly, it also indicates the extent to which alarm over exams has become an integral part of the education narrative. Pupils have always complained about exams, of course. But rather than just taking a difficult paper on the chin and starting to revise for the next day's exams, today's media-savvy students take to social media because they know that contemporary culture pays more attention to outrage than intellect.
Rather than trying to find more reasons to be cynical about the national assessment system, perhaps we should be asking why students feel cheated and teachers panic in the face of hard questions.
To enquire about republishing spiked's content, a right to reply or to request a correction, please contact the managing editor, Viv Regan.