#MuteRKelly: now it's #MeToo vs music
Throwing alleged sex pests off Spotify playlists is a mockery of justice.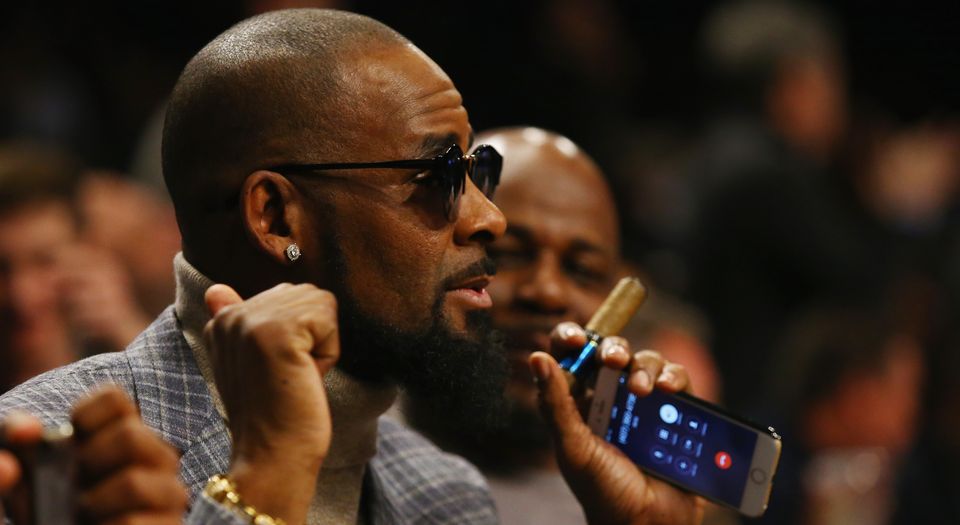 Music-streaming giant Spotify has pulled the AUX cord on R&B superstar R Kelly and lesser-known singer/rapper XXXTentacion over allegations of sexual misconduct and violence against women, respectively. Enforcing its new 'hateful content and hateful conduct' policy, Spotify removed the two artists from its curated playlists.
Their works still remain on Spotify's catalogue if you search for them. But according to Billboard, between 20 and 30 per cent of streams on the service come from its playlists. For new releases and new artists, it rises to 50 per cent of streams. It is a significant blow to any musician. Following Spotify's ruling, other streaming services like Apple and Pandora have dumped R Kelly from their featured playlists, too.
Serious allegations have dogged R Kelly for the past two decades. His secret wedding in 1994 to his 15-year-old protégée, Aaliyah, led to accusations of paedophilia. Aaliyah's debut album, Age Ain't Nothing But A Number, produced by Kelly and released earlier that year, is rumoured to reflect this relationship. Most notorious was the emergence of a sex tape in 2002, which was widely satirised in the media and even led to 14 charges of child pornography. The video allegedly shows the singer engaged in sex acts and urinating on a girl who appears underage. With the courts unable to identify the girl to confirm her age, Kelly was acquitted of all charges. Most recently, he has been accused of running an abusive 'sex cult', 'brainwashing' young women and holding them against their will.
The sex-cult claims sparked the #MuteRKelly campaign. Its stated aim is to 'eradicate R Kelly from the music industry forever'. #TimesUp, the Hollywood campaign spawned by the #MeToo movement, lent its support to #MuteRKelly in an open letter to music-industry giants, including RCA (Kelly's record label), Ticketmaster and Spotify. A BBC Three documentary, R Kelly: Sex, Girls and Videotapes, piled on further pressure, repeating old allegations and airing new ones made by a former girlfriend, Kitty Jones. Jones alleges she had been in Kelly's 'sex dungeon', was forced to have sex with him on multiple occasions, and that he had been 'training' one girl to be his 'pet' from the age of 14. Kelly denies these claims and there have been no legal issues or police charges in relation to the alleged sex cult.
#MuteRKelly campaigners argue that they are simply stepping in where, as they see it, the justice system has failed. But nobody can seriously claim that anything approaching justice could ever take place in the boardrooms of a company like Spotify. Spotify claims it is acting in line with its 'values' by censoring R Kelly and XXXTentacion for their alleged 'hateful conduct'. But unlike the courts, big corporations are not interested in justice or the truth, only self-preservation and self-promotion. Just as many entertainment-industry giants will have covered up allegations in the past, in today's climate it suits them to trumpet their #MeToo credentials and publicly cast out alleged offenders without due process.
Spotify's decision sets a worrying precedent, as the urge to censor can never be sated. Deplaylisting was not enough for some, with one Guardian writer calling for R Kelly's 'smug face' to be 'completely removed from the platform'. The feminist group, Ultra Violet, called for more alleged 'abusers' to be shelved, including Nelly, Eminem and Chris Brown. A representative for XXXTentacion wrote to Spotify to ask if David Bowie, James Brown, Jimmy Page, Michael Jackson, Miles Davis and Dr Dre would also fall foul of their 'hateful conduct' policy for their past behaviour.
Some argue that producers should be in the firing line, too. But this introduces further complications. The Daily Beast, for instance, names Dr Luke as one of its many other 'bad men we need to mute'. It cites the allegations of sexual assault made against him by the singer, Kesha. Leaving aside the oft-ignored fact that the allegations were rejected in court, to 'mute' Dr Luke would also mean punishing his supposed victim. Most of Kesha's work was produced by Dr Luke. Similarly, if the songs produced by R Kelly were to be 'muted', that would also mean censoring Aaliyah. Music production is a collaborative process. Censoring an artist or producer's work does not just target the individual – it is invariably a collective punishment.
Ultimately, artists should not be 'muted' or have their free expression curtailed under any circumstances – even if they have committed serious crimes. The worlds of pop, rock and hip-hop would be very dull indeed if they were cleansed of their eccentric, wayward and even criminal characters. As with all censorship, we the audience bear the brunt – deprived of artworks we enjoy or find meaningful. Whether he'd violate a 'hateful conduct' policy or not, the devil still has the best tunes.
Fraser Myers is a writer. Follow him on Twitter @FraserMyers
Picture by: Getty
To enquire about republishing spiked's content, a right to reply or to request a correction, please contact the managing editor, Viv Regan.