Buying off young people
Why giving £10k to all 25-year-olds is a terrible idea.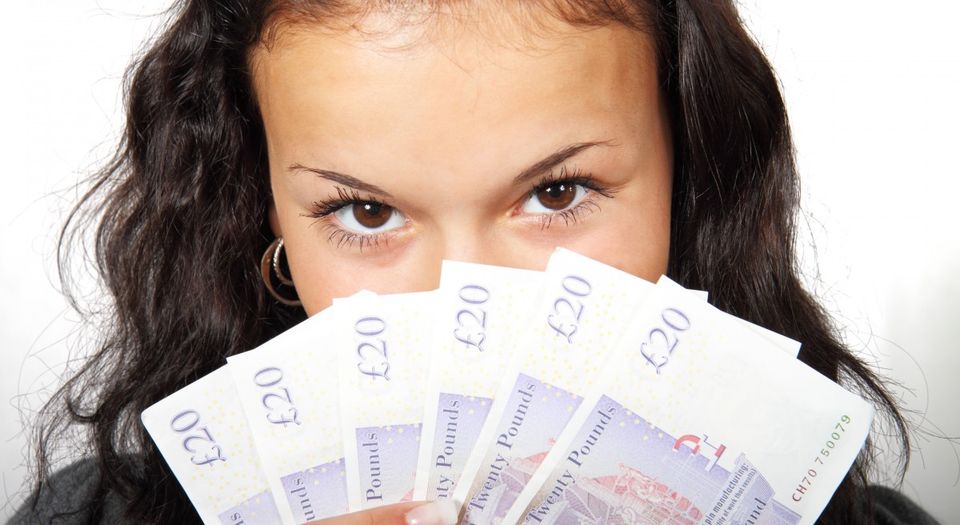 As adults, we have some major obligations to our children. We nourish their bodies, helping them through the chaos of toddlerhood and the hormonal hell of their teenage years, so that they grow into physically healthy adults. We nourish their minds, helping them to access the cultural heritage that our society has built up over millennia. We work hard to provide financially for our families, and pay tax to fund the things that society needs as a whole. And we engage in political debates about where we want our society to go now, and in the future.
What we should not do is bung them £10,000 and tell them they have no future.
This week, the UK's Intergenerational Commission issued its final report, grandly titled A New Generational Contract. Over two years, the commission has relentlessly charted the grim economic outlook facing younger generations, and set that against the better fortunes allegedly enjoyed by older people. Headed by former Conservative government minister David Willetts – author of The Pinch: How the Baby Boomers Took Their Children's Future – And Why They Should Give It Back – the commission includes senior representatives from a range of influential organisations, of all political persuasions. This busy body has produced 22 previous reports, interrogating the problems of housing, education, work, the welfare state, the implications of increased longevity, and many other important policy questions.
These are all questions that need to be tackled, and which politicians shy away from debating honestly and robustly. The energy and expertise marshalled by the commission could have been put into such debates – but it wasn't. Because right from the start, its aim was to shoehorn complicated questions of economic and social policy into a divisive and penny-pinching rationale for plundering grandma's assets.
Much media debate has focused on the introduction of a 'citizen's inheritance' payment of £10,000 for all 25-year-olds, 'a restricted-use asset endowment to all young adults to support skills, entrepreneurship, housing and pension saving'. This bizarre initiative reveals what low aspirations the proponents of 'intergenerational equity' policies have for our children. The big problem confronting young people is a combination of low wages and the spiralling costs of housing – whether buying or renting. This is due to the sluggish state of the economy, discussed by Phil Mullan elsewhere on spiked. Unless a serious attempt is made to tackle the structural causes of our economic malaise, young people will continue to be stuck in a miserable and infantilising situation of relying on handouts from the family or the state.
Yet what is the Intergenerational Commission's great plan? Give young workers £10k in cash, by way of apology for the belief that things are only going to get worse. Then tell them that they should pour it into the same blackholes that have already taken them up to their ears in debt and eaten up their monthly income: the housing bubble, or the education-and-training bubble, or the bottomless pit of the pensions deficit.
At the same time as encouraging young people to swap their expectations of a decent working life for a welfare handout and a sentiment of generational grievance, the Intergenerational Commission proposes chipping away at the genuinely social provisions of the welfare state. The report's other proposals include increasing 'property-based contributions towards the cost of social care' (a recycled version of the unpopular 'dementia tax' proposed by the Conservative Party's 2017 election manifesto), and the introduction of a '£2.3 billion "NHS levy" via national insurance on the earnings of those above state pension age and limited national insurance on occupational pension income'. In other words: get old people to pay for their own health and social care, the burdensome parasites!
The idea that social-policy provision can be split up and billed to whichever group is currently directly affected by it is as nonsensical as it is divisive. As the 'dementia tax' furore revealed, people's lives and concerns across the generations are intertwined. Demanding money with menaces from old, sick people not only threatens them, but impacts upon the younger generations in their family. In any case, today's young people are tomorrow's pensioners: in the longer term, they will be the most profoundly affected by policies that, as the Guardian put it when welcoming the Intergenerational Commission's proposals, 'reshape the burden of taxation in favour of the young and at the expense of many of the old'.
There is nothing in this report that will make a positive difference to younger generations. Indeed, by attempting to buy off their frustrations, anxieties, hopes and dreams with a £10k bung, the Intergenerational Commission's final report is a patronising insult. Under the guise of 'renewing the social contract between the generations', plundering pensioners' savings and making them pay for their own healthcare is presented as an enlightened policy move, rather than acknowledged as a desperate measure that will lead to greater fragmentation of the welfare state and an evasion of the debates we need to be having. Worse, it encourages young people to think of their futures as hopeless – as though they have no role to play in a tragedy that has already been scripted by their elders.
Appropriating young people's difficulties to justify making spending cuts is a grotesque abdication of responsibility, and one that is far more damaging to the contract between the generations than the current value of grandma's house. Policymakers should stop whining about old people, and start behaving like adults.
To enquire about republishing spiked's content, a right to reply or to request a correction, please contact the managing editor, Viv Regan.