May Must Fall: an affront to intellectual diversity
Academics at Oxford seem to think students will be traumatised by a portrait of the PM.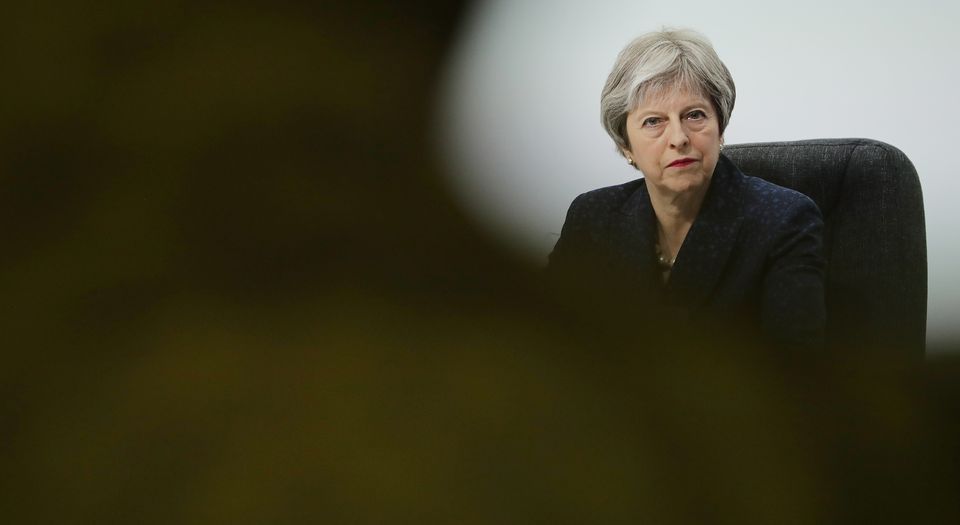 It is common for academic departments to celebrate the success of their alumni. And what greater success is there than becoming prime minister? Yet geography academics at Oxford University, where the PM Theresa May herself studied geography, have decided that a picture of her recently displayed in a stairwell, alongside other notable female alumna, must be removed.
They have launched a campaign for the portrait's removal called #NotAllGeographers. One supporter of the campaign asks 'what kind of message' having Theresa May's portrait on the wall sends to 'all those 17-year-old kids of colour, queer kids, poor kids, refugee and asylum-seeker kids' who may be looking to study at Oxford. Others say it should be removed in protest of her 'hostile environment' policy on migration, and her handling of the Windrush scandal.
May's portrait sits alongside that of celebrated left-wing geographer and fellow alumna, Doreen Massey. Some have said the placement of May's portrait is inappropriate because it diminishes Massey's status as a radical geographer.
A letter signed by some academics goes as far as to claim that 'so much of what May embodies politically is antithetical to what geography – as a discipline which aims to produce citizens of the world – should (and does) stand for'. The letter also cites Tory austerity, Tory higher-education policies, and May's approach to Brexit's impact on EU citizens as further reasons for her exclusion.
The picture was removed to stop protesters from plastering it with anti-May messages.
Personally, I think the Windrush children have been treated disgracefully by the nation they chose to make their home. May has a great deal to answer for. And I share some of the protesters' concerns about the impact of other Tory policies. But taking down May's portrait is still a terrible idea.
University departments are intellectual, not political, spaces – they should not, as institutions, have a political stance. Geographers, as with all academics, should be free to discuss their views with their students openly, and it is healthy that they do so. But certain viewpoints should never be met with disdain or scorn by university departments. Not least when those viewpoints currently hold the balance of power in Westminster.
In the end, what these geographers are doing is discouraging intellectual diversity, something that is of huge benefit to the intellectual and political culture of universities. They are sending a message to Tories that they are not welcome in Oxford's hallowed halls, and they are taking offence on behalf 'kids of colour, queer kids and poor kids', some of whom will no doubt be Tories, too.
As for May's picture hanging next to that of Massey, that is absolutely appropriate. What better way to prompt a discussion than to contrast two different geographers who succeeded in two very different areas of public life? Placing their portraits on the wall is a celebration of their respective success, not their political viewpoints.
I hope May's portrait is reinstated, in its original place, and that geographers knock off these protests soon. It's a portrait, not an endorsement of her politics. Why not put it back up, and engage with her views? Taking it down, in a gesture of moral purity, will only make it even more difficult for such discussions to occur.
Jim Butcher is a lecturer at Canterbury Christ Church University, and a member of the Royal Geographical Society.
Picture by: Getty
To enquire about republishing spiked's content, a right to reply or to request a correction, please contact the managing editor, Viv Regan.