Press freedom hangs by a thread
We have 24 hours to halt a historic betrayal of liberty.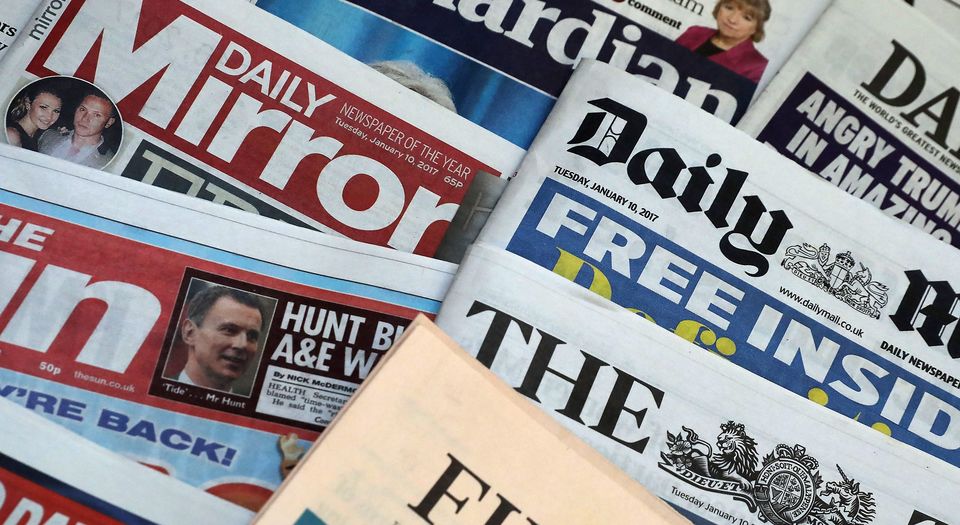 Press freedom is hanging by a thread in Britain. Tomorrow, the House of Commons will vote on the Data Protection Bill, and Labour MPs have added amendments to it that would effectively end 300 years of press freedom in this country.
That this profound affront to liberty had almost passed under the radar, until spiked and others began making noise about it over the weekend, shouldn't surprise us. This vote is the culmination of a slow and covert war on the press that has been waged for the best part of a decade.
This story begins with the Leveson Inquiry, an effective showtrial of the press that sparked dozens of spurious trials of journalists and barely any convictions. Since then, press-regulation campaigners have had to find new and underhand ways to push their agenda on an industry and a public who clearly see right through it.
In the wake of Leveson, a new regulator, Impress, was established and given official recognition. It was an historic moment, in the worst possible sense: this was Britain's first state-backed regulator since the days of Crown licensing. But it was also a stunningly bad bit of PR for the press-regulation lobby, in that Impress was staffed by tabloid-loathing hackademics and funded by tabloid-loathing millionaire Max Mosley.
No national newspaper signed up to it. And so the Hacked Off brigade has been pushing over the past few years for Section 40, a law that would force publications to sign up to a state-approved regulator, which at the moment means signing up to Impress. Those publications, like spiked, who would refuse on principle, would be required to pay the legal costs of any case brought against them, even if they win.
As such, Section 40 would be a gift to the powerful and the begrudged. It would enable anyone to launch lawsuits aimed at shutting down publications they dislike. This is an opportunity that people who have been exposed by the press would take in a heartbeat. It would undermine not only press freedom, but also natural justice.
And it isn't just the press who are concerned about this. In 2016, the government opened a public consultation into press freedom, asking members of the public if it should implement Section 40 and commence the second part of the Leveson Inquiry. Out of a huge 174,730 responses, 79 per cent said No to Section 40 and 66 per cent said No to Leveson 2.
But the lobbyists pushed on regardless. When the government formally dropped Section 40, unelected lords tabled amendments to the Data Protection Bill to try to sneak in Section 40 and Leveson 2 through the backdoor. MPs voted them down. But Labour deputy leader Tom Watson and former leader Ed Miliband revived these amendments just before the weekend.
Press regulation has always been presented as a righteous war against media oligarchs. Watson, whose office has been funded by Mosley, penned a conspiratorial book in 2012 lifting the lid of the 'shadow state' run by tabloid magnate Rupert Murdoch. But illiberal measures like Section 40 remind us that if press freedom is compromised it is everyone who will suffer.
The pro-regulation lobby claims there will be protections for smaller publications. But analysis by the News Media Association suggests that 85 per cent of local papers will be affected, as will the majority of online media. It will be the smallest publications, those unable to withstand even one spurious case, who will be the first to be forced to sign up to regulation, or close down.
This is what MPs are voting on, on Wednesday. They are voting on whether the centuries-long battle for press freedom in Britain should be betrayed, and the fight for press freedom abroad be undermined. Since Leveson, the UK has fallen to 40th in the world in the World Press Freedom Index. And as one reporter told spiked at the index's 2018 launch, this gives cover to authoritarian regimes like Turkey to turn the screws on their journalists further.
For all the talk of sticking up for the victims of media barons, the war on the 'gutter press' has always been a proxy war on the 'gutter people' who read it. The vote tomorrow is not just about the future of the press – it's about the future of the liberties we all enjoy. We must make our voices heard. Email, tweet or call your MP. Make noise on social media with the hashtag #FreeThePress.
Stand up for liberty – you have 24 hours.
Tom Slater is deputy editor at spiked. Follow him on Twitter: @Tom_Slater_
To enquire about republishing spiked's content, a right to reply or to request a correction, please contact the managing editor, Viv Regan.