Ireland's nanny-state evangelists
There's nothing these moral crusaders won't do to save us from ourselves.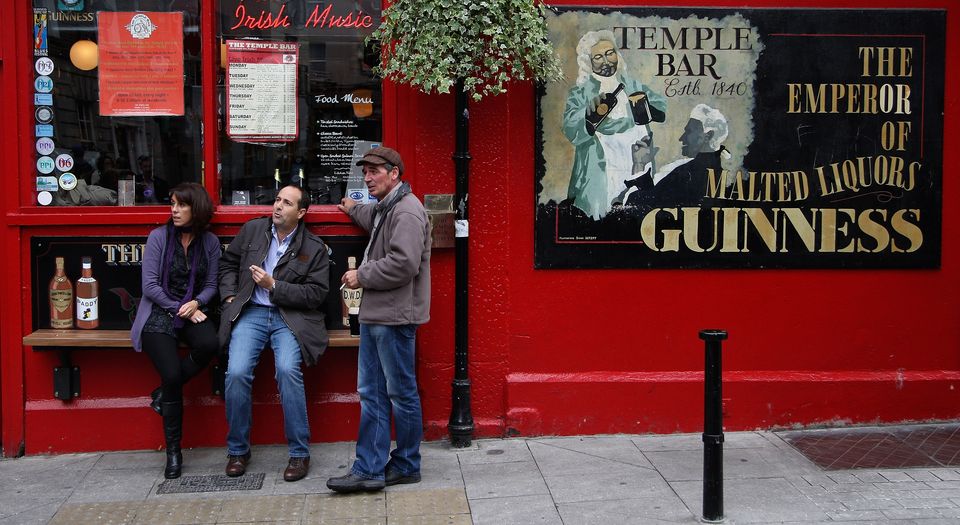 When the Institute of Economic Affairs released its European Nanny State Index last year, it was no surprise to some of us in the Republic of Ireland that we placed third, although it was hard to escape the impression that the government saw that ranking as proof that it must try harder.
Since the Irish smoking ban outlawed fags from pubs and workplaces in 2004, successive governments have taken to virtue politics with gusto, introducing a staggering variety of intrusive, unpopular and unworkable schemes, ranging from sin taxes to finger-wagging to calling on people to report their fellow citizens if they saw them smoking in a car with a child in the backseat.
This week, as Taoiseach Leo Varadkar's regime girds its loins for another scabrously divisive abortion referendum, and tries to avoid the fallout of a cervical smear-test scandal which has endangered the lives of more than 1,000 Irish women, it is just as intent as ever on making life that little bit more difficult for the rest of us.
The sugar tax came in last Tuesday, which, we were loftily informed, would help us fight our obesity 'epidemic'. Of course it will do no such thing. This genius idea, which will put 50 cents on to the price of a bottle of Coke, is set to earn the Irish exchequer 40million euros a year. While critics of the tax have been accused of playing fast and loose with the lives of precious Irish kiddies, the government was forced to admit that none of the money raised would actually go into health-promotion schemes. Instead, the extra dosh will be directed into the general taxation fund. In other words, it is simply another government smash-and-grab on people's money.
The fact that the sugar tax has proved to be little more than an expensive and counterproductive waste of time in other countries means little to Irish politicians, who now seem addicted to foreign approval. When the smoking ban was rolled out, one of the main justifications used by Ireland's media and political classes was how impressed other countries were by our newfound anti-smoking zeal. That desire to look good in front of the neighbours took a true turn for the surreal recently when, not content with the smoking ban already in place, officials announced that they want to make it even tougher.
James Reilly, a former and much unlamented minister for health, was turfed out of office at the last election and given a place in the Upper House, or Seanad (think the House of Lords with itchy woollen suits instead of ermine), as a consolation prize. That is usually the end of a political career, but Reilly is that most dangerous of men: a true believer.
He sincerely believes that Big Tobacco wants to enslave us all, and despite being rejected by the electorate, he thinks he's the man to save us from ourselves, whether we bloody well like it or not. A man who once grandiosely 'declared war' on smoking (and, by extension, smokers) tabled a proposal which has been accepted at cabinet level to ban smoking from outdoor areas of pubs and restaurants. He plaintively argues that people smoking in a beer garden while others are eating is 'interfering with people's ability to enjoy a meal outdoors on the sunny days we do have in this country without having the discomfort of people's smoke blowing around them'.
Of course, the fact that we only get about three sunny days a year in Ireland seems neither here nor there. On Planet Reilly, we apparently bask in a Mediterranean glow and enjoy an al-fresco café culture, whereas the reality is that anyone trying to eat outside on most Irish days would have to wear gloves and a warm hat.
Politicians are often accused of being out of touch with the real world, but in Reilly's case it seems more a case of studied naivety. The assertion last week that people congregating outside pubs to enjoy a smoke and a chat with their pint was 'an unintended consequence' of the 2004 ban shows what an adept student of human nature he isn't.
As if that wasn't stupid and intrusive enough, Ireland's answer to Helen Lovejoy then announced that he wanted a ban on supermarkets selling any kind of cigarette or tobacco products, insisting that it is their job only to provide 'nourishing and nutritional goods'. So we can now expect our local Tesco to stock plenty of porridge and oats, but you won't be able to get 20 Carrolls, the finest of all Irish cigarettes.
We're well used to cynical politicians in this country, and woefully out-of-touch ones aren't unheard of either. But Reilly and his cadre of health-nut apparatchiks combine those qualities with an added evangelical zeal. They see smoking as a moral issue as much as a health one, and in their mind, a smoker is as incapable of making sensible choices as a crack addict.
There has always been the suspicion that the 2004 ban was a political experiment and even those who implemented it were surprised at getting it over the line. As soon as they managed that dubious distinction, they were always going to extend their reach, and successive regimes have taken to chipping away at the choices available to adults, couching them in terms of either health or safety or, when that fails, invoking child protection, safe in the knowledge they can then paint their critics as selfish, child-hating monsters.
For man who is only now being struck by the 'unintended' consequences of the smoking ban not actually stopping people from smoking, Reilly's latest suggestions will see pubs simply cease serving food in outdoor areas. Meanwhile, the people most delighted with the proposal to prohibit fags in supermarkets are the illegal cigarette hawkers on Dublin's Henry Street, who already do a roaring trade with people who are sick of paying 15 quid a pack.
With this erosion of the rights of the individual continuing apace, it's tempting to refer to the salami effect, when things are quietly sliced away until nothing is left. Tempting – but wrong. Because if the next round of fat taxes go through, salami will be on the banned list as well. What's worse, we'll sit back and take it.
Ian O'Doherty is a columnist for the Irish Independent.
Picture by: Getty
To enquire about republishing spiked's content, a right to reply or to request a correction, please contact the managing editor, Viv Regan.