Yes, there are some nice Tories
The politics of 'all Tories are evil' is infantile nonsense.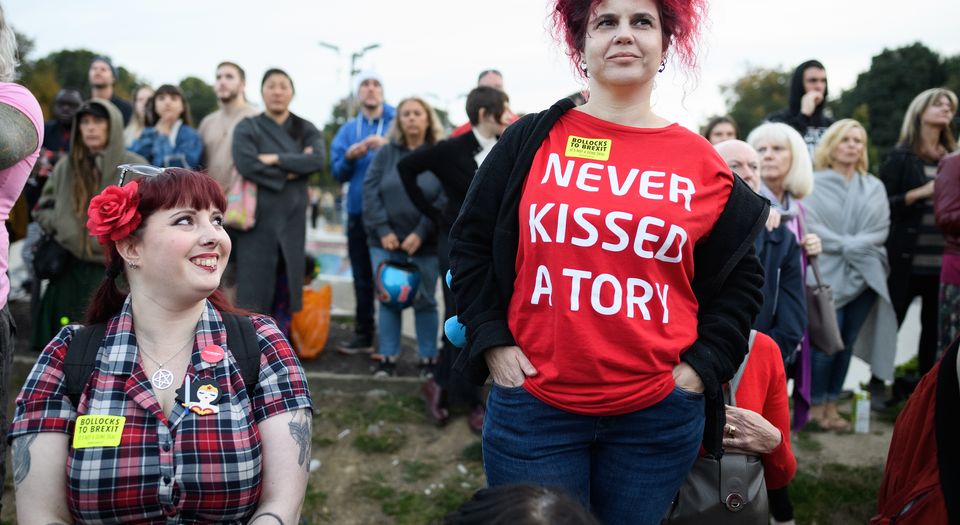 On Sunday afternoon I found myself listening to one of those loathsome and ridiculous Radio 4 comedy shows which sixth-formers and inbreds find funny and daring. In this case it was The News Quiz. Admittedly, it is not as awful as The Now Show, or those unspeakably dreadful comedy shows that pop up after 11pm. But it does contain the mandatory BBC quota of jokes about Brexit, Donald Trump, UKIP, small towns in the north of England, and, of course, the Tories.
This weekend it was the turn of Andy Hamilton to decry the Tories as 'hate-filled bigots'. I wouldn't have minded so much, but I had just seen on Facebook a friend post a meme exclaiming 'If you vote Conservative, you're a cunt'. I began to feel deeply offended by it all.
Was all this a reaction to the Windrush scandal? Perhaps. But it also represents a return to form for some sections of the left, for whom hating the Tories is a social glue and a way to demonstrate one's righteousness. It also mirrors a long-held misconception that conservatives are not only wrong in their politics, but are also morally bad people.
This perception one can forgive among teenagers, Rik from The Young Ones, Owen Jones and people who have yet to grow up and actually meet a conservative – the vast majority of whom aren't bankers, arch-libertarian headbangers, racist reactionaries, fanatical Thatcherites, alt-right pricks or other such vampires. Most conservatives are just nice, normal people like you who happen to think society works better when people are left to their own devices, and that more government is usually worse government. Most conservatives are just as horrified by the excesses and greed of casino capitalism as everyone else.
The irony, of course, is that it is those on the left who can be far more bigoted and intolerant. This is obvious to anyone who uses social media. In recent weeks, we have seen examples of this from members and supporters of the Labour Party, as an investigation by The Sunday Times reveals. Abusive messages include tweets by Tony Cottier, a Labour candidate for Wirral council, who in March described the Catholic MP Jacob Rees-Mogg as an 'Opus Dei cunt', and last year called Theresa May a 'heartless, blithering bitch'.
Sam Gardner, a Labour candidate for Westminster council, has shared a Facebook video explaining 'if you voted Tory, you're a cunt', and in another post said that David Cameron should 'fuck off and die'. Henry Fowler, a Labour candidate for Wandsworth council in south-west London, has called non-Corbynites 'scum'. And the list goes on.
To some on the left, such behaviour is acceptable because they think they have righteousness on their side in their fight against the evil forces of capitalism and conservatism. It is people with unshakeable righteousness who are always the ferocious. If your war is a good one against evil, anything goes.
---
Trump deserves the Nobel
President Trump should be awarded the Nobel prize for his pursuit of peace in the Korean peninsula, President Moon of South Korea said on Monday.
The remarkable rapprochement between the two states owes much to Trump's firm stance against North Korea. Previous presidents and the UN believed and still believe that dictators take notice of polite diplomacy or maternal scolding. This approach was lampooned in the 2004 film Team America, in which Hans Blix demands to see Kim Jong-il's palace 'or else'. To which Jong-il replies, 'or else what?'. 'Or else we will be very, very angry with you. And we will write you a letter, telling you how angry we are.'
Trump's bellicosity this year won him few plaudits among the bien pensant, liberal smart set, but it's the kind of language of power that tyrants understand and take heed of. Kim Jong-un's change of heart is the result of being told that the United States will obliterate his country unless he cease his swagger and bluster.
But, of course, Trump is not going to win the Nobel peace prize, unlike his predecessor Barack Obama, who won the award for doing precisely bugger all for world peace. Hating Donald Trump has become so entrenched in the minds of many, so intrinsic to their selfhood. This is why Trump has scarcely received any recognition, whereas had this resulted from Obama's intervention, the chorus of praise would have been cacophonous.
People who hate Donald Trump are just too vain, too desperate for attention and too self-interested to give credit where credit is due.
---
The trans inquisition
Threatening the website Mumsnet, disrupting a talk by Julie Bindel in Bristol, assaulting feminists in London's Hyde Park: vitriol and hooliganism have now become the trademark of the trans lobby, at least at its most zealous fringes. They may be a minority, yet the behaviour of this minority can't mask the truth that there lies something dark and menacing at the heart of the trans ideology.
Some feminists would say this is typical. This is merely another case of biological males exercising power over biological females. Indeed, in The Times on Tuesday, a number of Labour MPs with XX chromosomes wrote a letter to protest against the party's policy of allowing imaginary women on to its all-women shortlists. 'Self-identity – "I am what I say I am" – reeks of male authority and male supremacy', wrote a group of MPs born with wombs and vaginas.
I think the intolerance of trans activists has a more profound origin. It is well-known that those with strong beliefs, especially religious ones, are quicker to violence against those who question them. The more outlandish and ludicrous, like those contained in the Bible and the Koran, the more vehemently will believers attack those who dare to question their beliefs.
The extreme trans lobby can be put in the same category. They are believers in a transparently nonsensical creed: that you can 'become' a woman through surgery, or even by just saying so. Blaspheming feminists are not just being offensive or hurting their feelings, they are questioning an absurd dogma which its adherents cleave to with a burning righteousness.
Patrick West is a spiked columnist. His latest book, Get Over Yourself: Nietzsche For Our Times, is published by Societas.
To enquire about republishing spiked's content, a right to reply or to request a correction, please contact the managing editor, Viv Regan.