Cosby's conviction is a hollow victory
The politicisation of this trial will forever taint its verdict.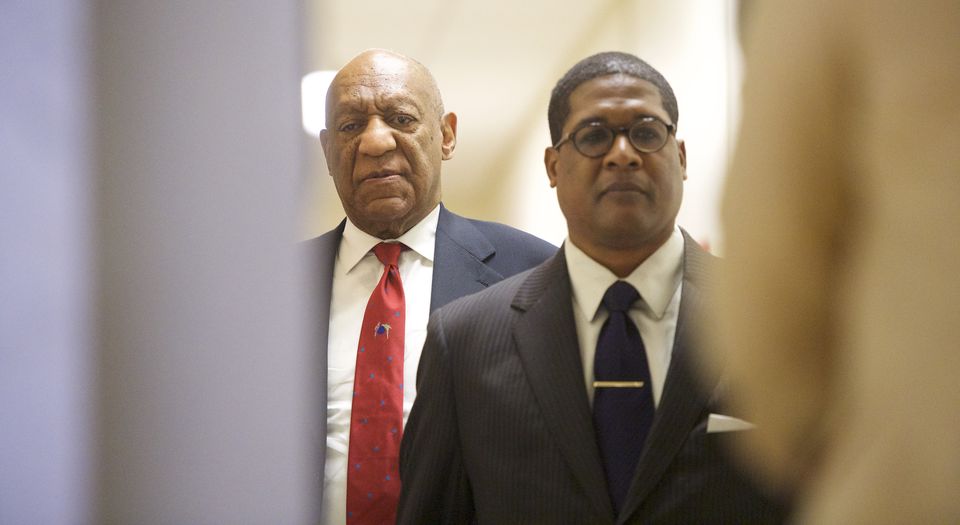 The case is closed against Bill Cosby. Last week, a jury concluded that he was guilty of sexually assaulting Andrea Constand 14 years ago. He was convicted on three counts of aggravated indecent assault against Constand, who at the time was an employee of Temple University. It has been a long process for her. The conviction follows a civil lawsuit filed in 2005, which was resolved with a cash settlement of over three million dollars. This was followed in 2015 with criminal charges, which were largely based on evidence that Cosby had given in the course of the civil case.
Cosby's accusers celebrated the verdict on the stairs of the court. Commentators around the world have greeted the verdict with glee. Yet, in the aftermath of the verdict, many have been left with a bad taste in the mouth. At spiked, we have previously expressed concern at how the discussion of Cosby's case seemed to abandon the presumption of innocence. Commentators were calling Cosby a 'serial rapist' long before a jury saw any evidence. After the verdict, Cosby's wife, Camille, said Cosby had been the victim of a 'lynch mob', comparing Cosby's treatment to that of Emmett Till, the 14-year-old black boy lynched in 1955 when he was accused of flirting with a white woman. For drawing such a comparison, she has been called 'vile'.
And yet, notwithstanding the guilty verdict, she has a point. Of course, women expressing anger about the way a particular case has been dealt with is not the same as lynching someone. But the sentiments that have been expressed about Cosby, the idea that he had to be convicted at all costs and that his ongoing freedom was an affront to justice, show how dangerous any form of hysteria can be. There are also certain parallels with the way that black men were treated at the end of the 19th century. The context and the consequences of the cases are completely different. But the abandonment of due process, the rush to punish at all costs, is the same.
To see the problem with this, you only have to consider the writings of great civil-rights activist Ida B Wells. Wells was threatened with murder by whites in Memphis, where she ran her Memphis Free Speech newspaper, for investigating spurious allegations of sexual violence made against black men. She used the paper to expose how the allegations almost always involved consenting relationships between white women and black men. It was the imagined threat to white women of a rapacious black population that provided moral justification to racist murderers in the South.
Of course, the Cosby case is different. He has been convicted by a jury of his peers. He has been made subject to proper process. But in the rush to judge him, in the desperation to treat him as a symptom of broader misogyny, the online movement against Cosby turned him into a symbol of a wider malaise. As a result, many commentators failed to scrutinise particular claims carefully and objectively. Much like at the end of the 19th century, due process went out the window in the rush to judge Cosby.
In 2014, comedian Hannibal Buress performed a routine about the Cosby allegations that went viral. He referred to the fact that, a decade earlier, Cosby had been accused of rape involving the use of quaaludes by 14 women. Buress' routine turned Cosby into symbol of a failing justice system. All of a sudden, the internet mobilised. Cosby had all of his honorary degrees rescinded. Reruns of The Cosby Show were cancelled and a contract for a new show with NBC was torn up. The New Yorker ran a front page feature on his accusers, and published all of their accounts in full. The media commentary portraying Cosby as a guilty man who has evaded justice was relentless. By the time Cosby entered the courtroom, he was seen by many already to be guilty as charged.
It is easy to forget that this case was about what one man did 14 years ago. Because for many commentators, it is no longer about just that, about the facts and evidence the court had before them. Immediately after the verdict, it was hailed as a 'high point' for the #MeToo movement, as though it were the online crusade that brought Cosby to justice, rather than reliable evidence. One Cosby accuser said, 'I think it will say to all women – not just Cosby survivors, but other victims – that the criminal-justice system is working'. This is actually a worrying sentiment. It suggests that the only way that a justice system can be seen to be 'working' is if it delivers the verdict that the majority want. The conviction seemed more important for what it meant politically than for what it reflected about the evidence against Cosby. In that respect, Camille Cosby is right. This is mob justice.
Not only do these politicised crusades against individuals undermine the presumption of innocence. Not only do they encourage a rush to judgement against people who may be innocent or guilty. They also serve to undermine the value of the conviction when it is eventually delivered. The jury's verdict is tainted by the understandable feeling that Cosby would not have been convicted had the atmosphere outside the courtroom been more neutral. It is only in a calm and dispassionate courtroom that evidence can be properly scrutinised and a proper verdict returned. When a defendant is effectively convicted before he enters court, the guilty verdict can seem hollow and surplus to requirements.
It is a principle of Western justice systems that justice should not only be done but also be seen to be done. And we cannot say that justice has been seen to be done in Cosby's case. We should be happy that Constand got her day in court. We should trust that the jury delivered a verdict according to the evidence. But the impact of the #MeToo movement on the Cosby case will mean it will always be tainted. There will always be those who think that Cosby would never have been prosecuted had it not been for this pressure. There will always be a sense that justice was delivered by activists rather than evidence. This is a bad thing. Cosby's case may well represent justice finally being done. But what has been seen to be done by many is an online crusade resulting in a hollow verdict. This is a tragedy for everyone involved in the Cosby case.
Luke Gittos is law editor at spiked and author of Why Rape Culture is a Dangerous Myth: From Steubenville to Ched Evans. (Buy this book from Amazon(UK).)
Picture by: Getty
To enquire about republishing spiked's content, a right to reply or to request a correction, please contact the managing editor, Viv Regan.