After Toronto: a moral panic about men
'Toxic masculinity' does not explain recent brutal killings.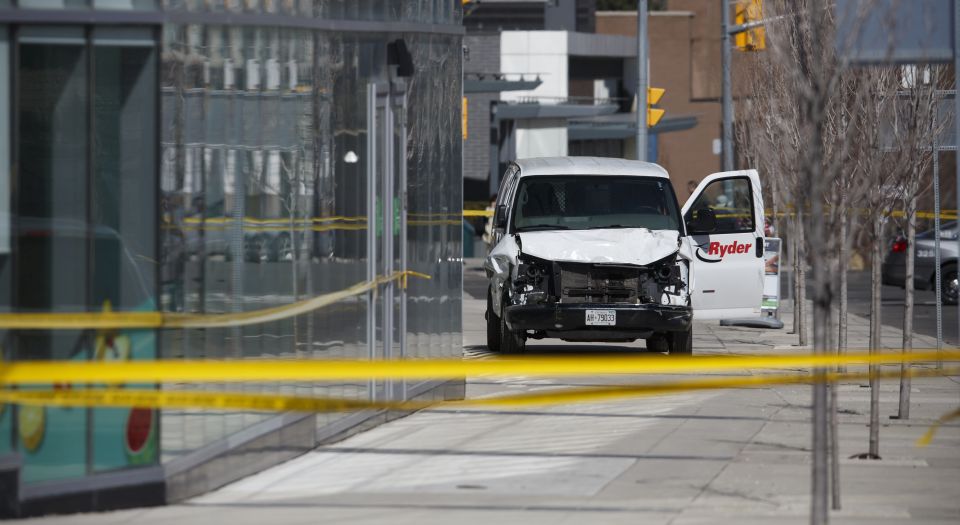 Following the horrific van attack in Toronto, the suspect, Alek Minassian, has been charged with 10 counts of premeditated murder.
In his final Facebook post before the attack, Minassian identified himself as part of an online subculture of so-called 'incels' – short for involuntarily celibate. Minassian also praised Elliot Rodger, another known incel, who in 2014 murdered 11 people in Isla Vista, California in what he claimed was a 'day of retribution' for his perceived sexual and social rejection, before killing himself. Similarly, in 2015, Chris Harper-Mercer wished his followers 'an enjoyable Elliot Rodger day' before massacring nine people at Umpqua Community College in Roseburg, Oregon.
As a consequence, the weird world of incels has come under a great deal of media scrutiny. Many articles have attempted to dissect their bizarre social and genetic explanations for their sexual inadequacy, their slang terms like 'black-pilling' or 'Chads' and 'Stacys', their sometimes cruel misogyny, vicious trolling, and worship of the 'Supreme Gentleman', Elliot Rodger. But more worryingly, the focus has extended from these sexually frustrated keyboard warriors and their subculture to a moral panic about masculinity and men in general. The mad rants of deranged killers – essentially, their attempts to justify their evil acts – are seen as the gateway to a discussion on mainstream masculinity.
For one Guardian columnist, the van attack in Toronto is 'yet another chance to reflect on the destructive capacity of masculinity – not least because it may have been the principal motive for this attack'. The Week claims that while the incel movement might be 'fringe for the time being', its concerns are not only part of a broader online 'manosphere' of men's rights activists, pick-up artists and so on, but are even reflected in the mainstream interests of young men. In Vice, a piece headlined 'Toxic masculinity is at the heart of this darkness' argues that following the attack, 'toxic masculinity is a security issue'.
Terms like toxic masculinity are ill-defined, free-floating and usually express stereotypes and prejudices rather than anything meaningful or concrete. Toxic masculinity can be found wherever you look for it. Numerous thinkpieces have denounced the supposed toxic masculinity of the fictional James Bond, while a domestic abuse charity has complained that toxic masculinity is being normalised by the semi-fictional The Only Way Is Essex.
Toxic masculinity is merely a meaningless buzz-phrase used to express disapproval of certain forms of behaviour. It can encompass anything from the mass murders committed by violent misogynists like in Toronto to minor, everyday behaviour and beliefs – including some which would once have been seen as positive.
For instance, a survey conducted by CALM (Campaign Against Living Miserably) revealed that around 42 per cent of men believe that they should be emotionally strong and able to take charge of a crisis. CALM's chief executive, Jane Powell, named this as one of the many 'outmoded, incorrect and misplaced male self-beliefs' which are proving 'lethal' to men, who she (wrongly) believes are committing suicide in large numbers. Self-reliance and responsibility – qualities which a less therapeutic society might want to impart to men and women alike – are condemned as retrograde, a threat to men's mental health and in need of correction.
Similarly, stoicism has become demonised as a product of toxic masculinity. To be unwilling to talk about your feelings publicly is today seen as deeply suspect, or at the very least old-fashioned. There is a great irony here. The supposed exemplars of toxic masculinity, the incel killers like Alek Minassian and Elliot Rodger, were, if anything, given to oversharing their feelings. They were willing to share their deepest, darkest thoughts and secrets with complete strangers online and, tragically, had those thoughts affirmed by likeminded misanthropes. Rodger spent 14 of his 22 years on the planet visiting multiple therapists, even writing a 141-page manifesto about his feelings of hatred for the world and himself. The incel subculture appears to reflect today's therapeutic sensibilities much more than any long-gone notion of traditional masculinity.
Mass killings like those in Toronto are thankfully rare. We should always be wary of attempts to understand society through the actions of random madmen. The claim that Toronto shows that toxic masculinity poisons our culture should be no exception.
Fraser Myers is a writer. Follow him on Twitter @FraserMyers
Picture by: Getty
To enquire about republishing spiked's content, a right to reply or to request a correction, please contact the managing editor, Viv Regan.