We need to keep trans politics out of schools
Schools have become laboratories for contentious ideas about gender.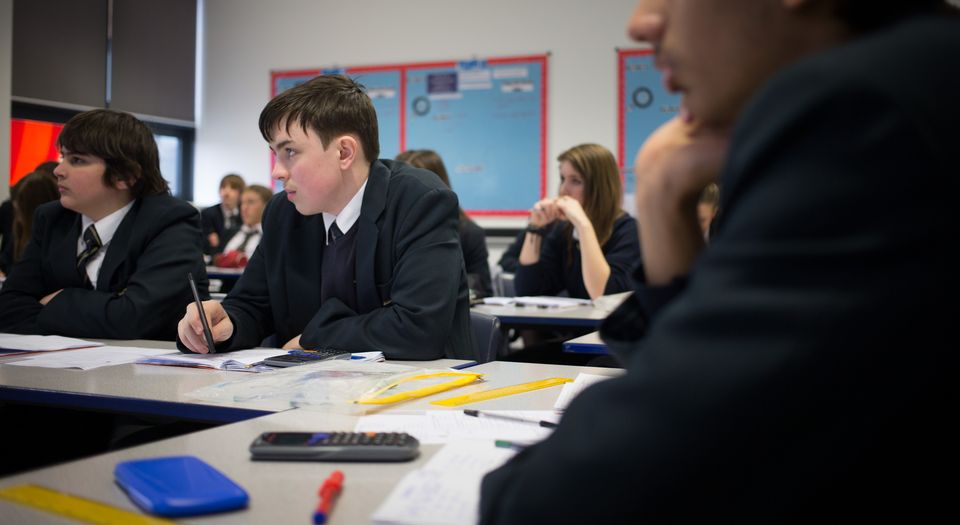 Teachers wanting to transition – to change their gender – now have a new resource. This week, the National Education Union released its Trans Equality Toolkit, a series of documents 'designed to support trans education professionals in the workplace and to help make your transition at work as smooth as possible'. The teachers' union argues that 'every school and college should have a policy in place to support employees who intend to transition'.
Despite anti-bullying policies and inclusion statements being piled up in every staffroom, schools can still be ruthless workplaces. Individual transgender teachers should, like other members of staff, be supported if they confront difficulties in carrying out their role. Allowing transgender teachers to dress how they see fit is common sense.
But every school having its own formal policy on transgender teachers takes us beyond common sense. The overwhelming majority of schools are unlikely to have any transgender teachers – estimates suggest that less than 1 per cent of the adult population is transgender. So the 'toolkit' becomes less practical advice for school leaders (treat your staff humanely) and more a political statement in support of trans activists. It is less about supporting individuals and more about formalising a particular set of assumptions about gender at the heart of the education system.
The toolkit reflects the fact that many schools now find themselves, often unwittingly, at the frontline in a battle over contested ideas about gender. School uniform, toilets and changing rooms have moved from being practical concerns to political statements. Currently under review, mandatory sex-and-relationships classes look certain to include transgender issues. Government-backed guidance issued last December advises school leaders to 'celebrate' transgender people and 'ensure the visibility' of trans perspectives in the classroom. Primary schools are advised to use books featuring transgender parents.
Schools are teaching and enacting trans activists' ideological outlook – that people are born with both sex and gender firmly fixed, but whereas sex is merely bodily and located in the genitalia, gender is innate and located in the brain. According to this way of thinking, assuming a child's gender based simply on their biological sex is an act of violence, an invalidation of the transgender child's identity. In transitioning, the trans person is not making a choice, but simply bringing their body in line with their real, brain-based gender. That this fundamentally contradicts what children are taught in biology lessons appears to be of little concern in the rush to issue new guidelines.
Influencing what goes on in schools allows trans activists an audience for these highly contested views about gender while avoiding complex arguments with adults. Schools that are slow to come on board with the demands of trans activists can find themselves the subject of organised social-media campaigns and emotive claims that 'education should be inclusive not abusive'. Perhaps unsurprisingly, most schools simply change their policy and practice – often without consultation with parents, and perhaps at great expense.
Despite an exponential rise in the number of children referred to Gender Identity Development Services, the time and money schools devote to transgender issues remains out of all proportion to the total number of transgender children in the population. In 2017, there were a total of 2,016 referrals for children aged between three and 18 – a six-fold increase in five years. Trans activists argue that the increase in referrals better reflects the 'true' number of transgender people, as removing stigma allows more people to seek help in transitioning.
Well, the increase certainly represents a greater degree of confusion among children about what it means to be a boy or a girl today – confusion often now planted by teachers. For children, especially teenagers, changing gender becomes a legitimate – if limited – means of self-expression, of marking yourself out as different and non-conforming but also beyond all criticism. Bizarrely, schools will have rules for sixth-formers about inappropriate clothes or body piercings, and yet changing gender is not just permitted but celebrated.
Schools celebrating the transgender child can do a disservice to other children struggling with puberty. Those wanting the privacy of single-sex toilets and changing rooms can find they have to include the boy or girl who is transitioning. Although disabled toilets or staffrooms can be made available, this often does not meet the demands of trans activists, who argue pupils need to be able to use their chosen toilet and changing rooms in order to feel recognised and included.
Always, it seems, the feelings of teenagers who are not struggling with their gender identity, but simply struggling with the changes to their bodies that come with growing up, must give way to the feelings of the transgender child. Trans children are presented as more vulnerable than their classmates. Research is cited claiming transgender people are 40 per cent more likely to have attempted suicide – the assumption being that not supporting children through gender transitioning is a cause of mental distress. But it might be the case that mental-health problems pre-existed, and perhaps even initially took the form of, questioning gender identity.
Schools should not be compelled either by trans activists or government directives to rush headlong into changing provision or teaching about transgender issues. But to argue this point prompts campaigners to draw comparisons with Section 28 – government legislation introduced in 1988 and repealed in 2003 that prevented councils, and therefore schools, from intentionally promoting homosexuality or publishing material with the intention of promoting homosexuality. Section 28 was illiberal and I would have opposed it. It prevented local authorities from being able to provide support and services for their communities and prevented teachers from being able to discuss issues around sexuality in an honest and open manner.
But the comparison between homosexuality and transgenderism made by today's activists is simplistic and crude. It asks us to compare tolerance for an expanded human sexuality forged privately between consenting adults with publicly demanded changes in everyone's behaviour, language and perception of reality. Someone who refuses to tolerate gay people might be a deeply unpleasant individual, but they do not invalidate the gay person's right to exist and live as they choose. Yet the trans person, activists tell us, only exists through public acts of recognition. It is therefore vital that we collude with their demands, even if they impose a more constrained and conservative gender identity on us.
Turning schools into laboratories for testing out new ideas and practices around gender is damaging to children and to education more broadly. Teachers should be free to answer pupils' questions as they arise and offer individuals the advice and support they need. But schools should resist pressure from trans activists to do any more than this.
To enquire about republishing spiked's content, a right to reply or to request a correction, please contact the managing editor, Viv Regan.