Annihilation: a shimmering sci-fi fairytale
Alex Garland's Netflix film leaves the viewer with plenty to ponder.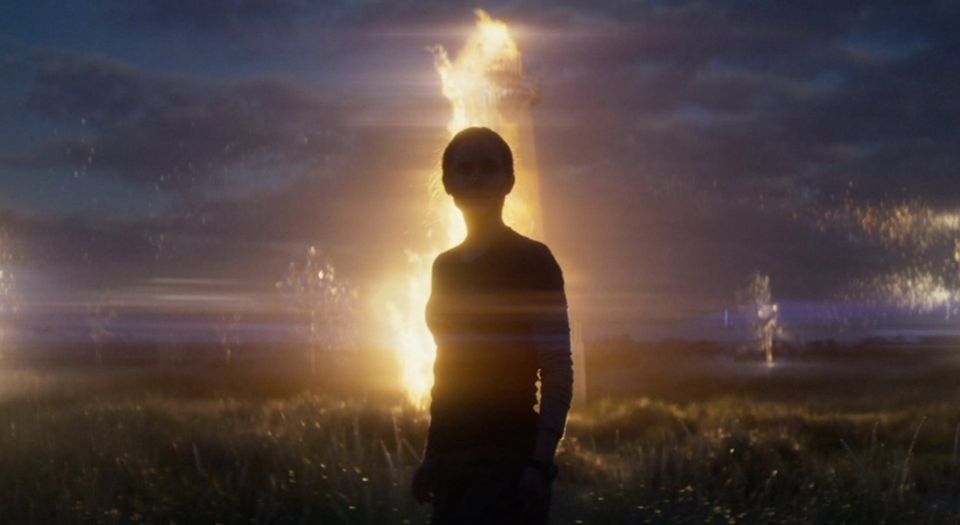 Annihilation, a new Netflix film written and directed by Alex Garland, is a subtle, entertaining and complex sci-fi fairytale, standing somewhere between the best works of the Brothers Grimm and David Cronenberg.
It begins with Lena (Natalie Portman), a cellular biologist and ex-soldier. She's locked in a quarantine room fielding questions from a trio of government agents in hazmat suits. Here we learn what happened to her while she was inside 'the Shimmer', a slowly expanding zone in which the normal laws of nature seem not to apply. It has long been evacuated and sealed off with great secrecy by the US government.
She went in for the sake of her husband, a special-forces soldier named Kane (Oscar Isaac). A year before, Kane was sent on a black-ops mission of the utmost secrecy. He doesn't return. A distraught Lena continues to believe he is alive, even while stonewalled for information by his senior officers. Six months pass, and then, as in a fairytale, Kane drifts back into the house one night.
Following a spaced-out, circuitous conversation with Lena, he sips a glass of water, nearly dies and is rushed to hospital. Soldiers intercept the ambulance and bring it to the base on the perimeter of the Shimmer. Kane is put on life support and Lena is questioned by a psychologist, Ventress (Jennifer Jason Leigh). Lena learns that Kane was sent into the Shimmer, and she volunteers to join the next, incidentally all-female, expedition into the magical swamp.
Once we're inside, the Grimm influences come to the fore. There are repeated fairytale visual motifs, in the form of colours, numbers and the landscape, drawing out the central themes of mutation, refraction and fidelity. These subjects are explicitly brought up and discussed by the characters.
Everything in the Shimmer is subject to these forces. Human DNA mutates, compasses go haywire, radios fail to work, trees turn into crystal, alligator hide becomes bullet proof, people lie to one another, people cheat on their partners, people go insane, reproduction occurs.
Innumerable, often confusing moments and images collectively drive home what seems to be the central point of the film: that if you don't have a good reason to stay alive, then, one way or another, you will be annihilated.
A grim moral indeed.
Ben Elliott is a writer based in the US.
Watch the trailer for Annihilation:
To enquire about republishing spiked's content, a right to reply or to request a correction, please contact the managing editor, Viv Regan.