Heineken's racist ad? Lighten up
People need to stop seeing racism where it doesn't exist.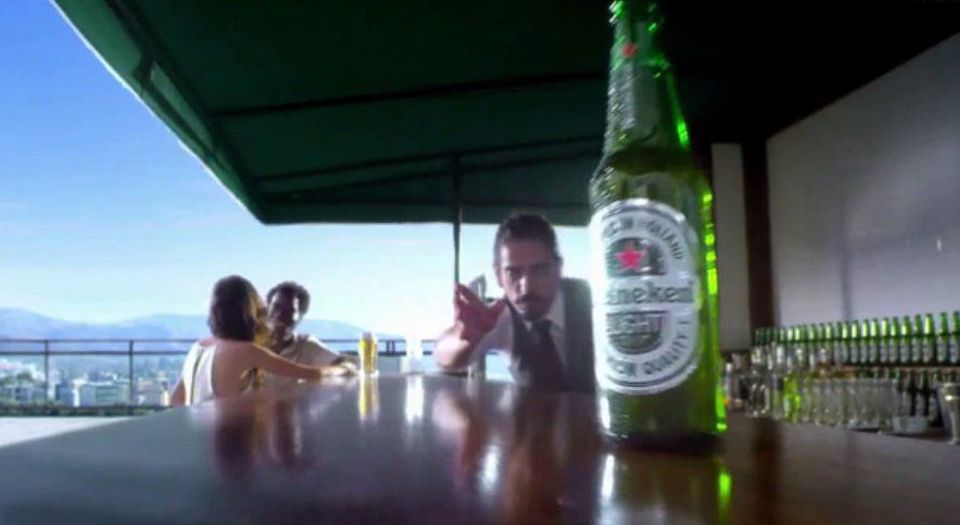 Not so long ago, anti-racists fought for equality. They struggled for more rights and more freedom. No more. Today's 'anti-racism' is increasingly miserable, censorious and trivial. It screams 'that's racist!' at virtually anything it deems offensive. It is highly culturally sensitive and as a result pushes a racialised view of the world.
Just witness the latest 'that's racist!' uproar involving a Heineken advert. The ad, set to the tune of the Tennors' 'Another Scorcher', depicts a barman sliding a bottle of Heineken Light along the bar towards a female customer. The camera tracks the bottle as it passes trendy customers and slides under the legs of a seated guitarist (who happen to be black), before coming to an elegant stop in front of the woman (who isn't black). The slogan 'Sometimes, lighter is better' then appears on screen.
Chicago-born hip-hop star Chance The Rapper decried the advert as 'terribly racist' and Heineken promptly removed it and apologised, saying that while its intention was not to offend it had 'missed the mark'. Presumably, a lot of time and money was spent putting the advert together, yet it took just one high-profile tweet for the plug to be pulled.
Only someone utterly obsessed with skin colour could possibly see any racism in this advert – could presume that the point of featuring black actors in an ad about light beer was to suggest that lighter-skinned people were superior. Sadly, this is the mindset of many anti-racists today. They can't even watch an advert without looking for signs of either 'white privilege' or 'black oppression'.
The problem here is not any racism in the ad itself, but the racialism of those who insisted on taking offence at it. This so-called anti-racism is dividing people along racial lines and posing everything, even lager commercials, in racial terms. We should be aspiring to move beyond race, yet outraged campaigners implore us to think about it constantly. Would it be racist to say, 'Lighten up'?
Courtney Hamilton is a writer based in London. Follow him on Twitter: @MrCDHamilton
To enquire about republishing spiked's content, a right to reply or to request a correction, please contact the managing editor, Viv Regan.