Yes, PE is racist
Thank god someone had the guts to say it.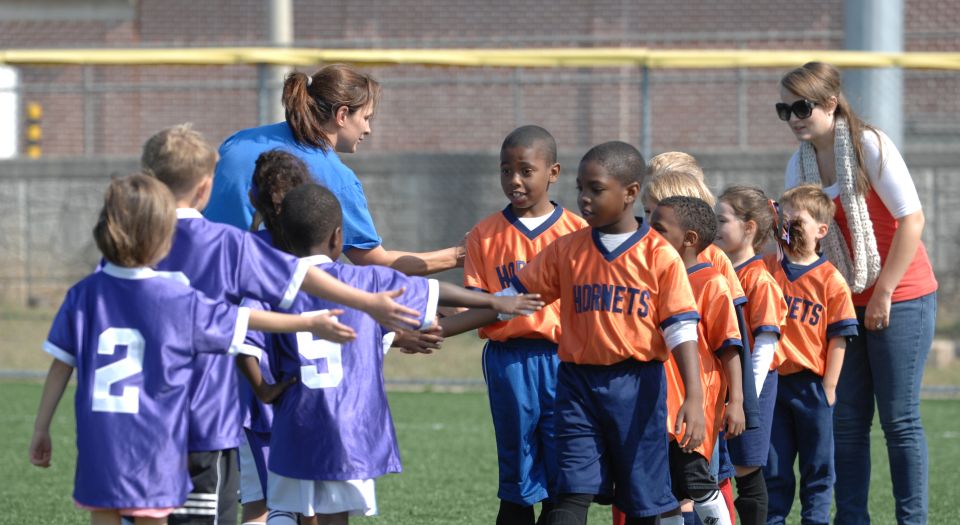 Naturally the report is shocking, not least because nobody has dared to question the prevalence of whiteness in PE lessons before. As its authors, professors Anne Flintoff and Fiona Dowling, note: 'There has been little systematic analysis of the constructions of race in PE and sports policy.' Don't fall into the trap of thinking this lack of previous 'analysis' has something to do with it being fabricated bollocks. Instead, you need to appreciate that these two academics are carving out new territory with trailblazing intellectual foresight.
Just take their astute observation that 'local and indigenous sports are marginalised' in PE lessons. Indeed, how often are pupils forced to engage in colonial games like football, hockey and cricket?
Flintoff and Dowling successfully debunk the myth that black and brown pupils want to play these sports. They'd much rather play rudimentary 'indigenous' games. Just look at how sportsmen in India, Pakistan and the West Indies do not care for colonial sports like cricket. And when was the last time you saw a black footballer play for England? EXACTLY.
But it's not just the content of PE lessons that is racist. Even its primary objective – keeping kids fit – is discriminatory. Flintoff and Dowling – who are white, but let's not talk about that – correctly take issue with the fact that 'PE curricula also normalise the learning objective of "health and fitness"'.
The formidable duo ask: 'About whose ideal body are we talking? Whose healthy, active lifestyles?' We forget that encouraging kids to be thin and healthy is yet another example of how whiteness has infected our curricula. Who are we to tell minority pupils that exercising is healthy? Why should PE teachers, as the report notes, assume that 'being taught to swim competently' is a good thing? It's just another example of white arrogance.
But Flintoff and Dowling bravely refuse to stop there. For let's not ignore that PE lessons insensitively 'embed values such as fairness and respect', which in reality are the foundations of neocolonialism. So too is the notion of 'fair play', which is yet another value instilled in pupils by racist PE teachers.
Of course, to the untrained mind, this may seem a bit far-fetched and ludicrous. But there's a strong intellectual legacy to their claim. As they note, 'feminists have long since problematised the male, Eurocentric, colonial origins of this set of values'. So that settles it, then.
Just don't get distracted by sportsmen who criticise Flintoff and Dowling's stalwart claims. Footballer Les Ferdinand ignorantly derided the report as 'ridiculous'. Yeah, he might have played for England. And yeah, he might be black. But he probably just suffers from internalised racism or something.
To enquire about republishing spiked's content, a right to reply or to request a correction, please contact the managing editor, Viv Regan.