The Cambridge Analytica scandal: an elitist delusion
Voters didn't need a 'mindfucking machine' to reject Washington and Brussels.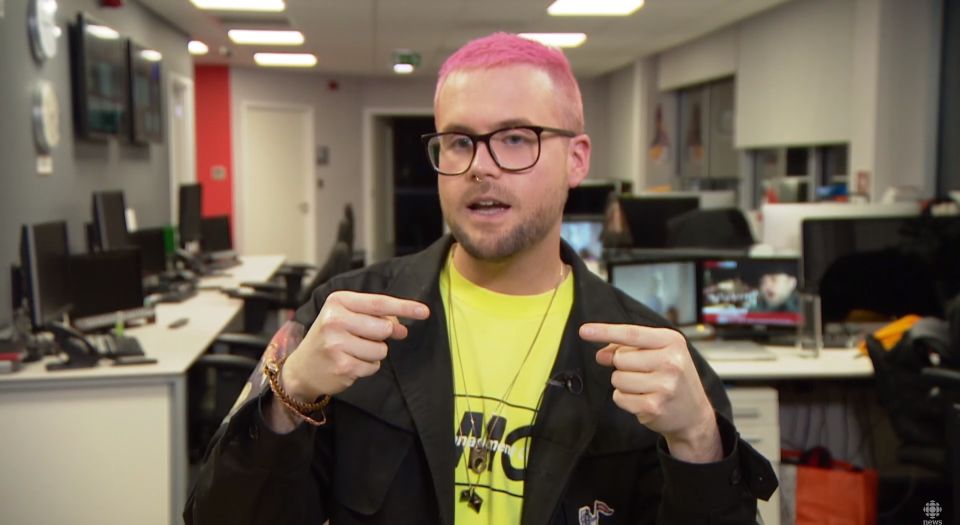 There are two remarkable things about the fallout from the Observer exposé of the Cambridge Analytica Files. First, $37 billion was wiped from the value of Facebook in one day and its share price is continuing to fall – not because it did anything wrong, but because its lax data-protection policies allowed a third party apparently to misuse its users' data without consent. Secondly, and more importantly, is how the story is strengthening the misconception that a dark dystopian data company has been the manipulating force behind election results around the world, particularly the greatest political disruptions for years: the Brexit vote and the election of Donald Trump.
What are the media and political elite smoking these days? They actually appear to believe that Alexander Nix, Cambridge Analytica's Eton-educated chief executive, who has been suspended, is a Bond-type villain behind the scenes, whose data company has the power to change the world. They also appear to believe the self-serving claims made by the pink-haired data science geek and whistleblower at the heart of the exposé, Christopher Wylie, that he became 'Steve Bannon's psychological warfare mindfuck tool', which brought Trump to power. This is deeply delusional.
The only real truth behind this exposé is the fact that Cambridge Analytica used 50million profiles that had been harvested from Facebook, without its users' consent, to target US voters with political advertisements. This certainly does have important privacy concerns which a lot of policymakers are getting very exercised about. We know how this is going to end, however: with increased calls for regulation and clampdowns which will threaten free speech and the further evolution of the internet.
But, it is not how the data was acquired which is leading the calls to regulate social media. The real reason the liberal media and politicians have gone into meltdown over this case is because of their prejudiced and misguided belief that Cambridge Analytica successfully used this data to bring about political outcomes which disgust them.
The data used by Cambridge Analytica was collected by Aleksander Kogan, an academic at Cambridge University. Yes, the fact that he passed this data to Cambridge Analytica without obtaining the consent of millions of Facebook users is an issue – the issue over which Facebook is now facing a growing barrage of criticism and a share-price slump. But Kogan's entire research objective is itself problematic. His data-mining research programme aims to determine personality traits, political partisanship, sexuality and much more from people's Facebook 'likes'. His data are used to prepare 'psychographic profiling' after correlating them with more traditional data sets like magazine subscriptions or airline travel, shopping histories, addresses, phone numbers, email addresses, and so on. The purported outcome is the capture of every single aspect of voters' information environments. This is what Cambridge Analytica is alleged to have done, enabling it to craft individual messages to targeted voters, either to persuade them to vote Trump or plant misinformation about opposition candidates.
The problem is that there is no evidence that any of this actually works. It is highly unlikely that an algorithm that examines a few dozen 'likes' can glean anything other than a very superficial indication of a user's preferences, politically or otherwise. According to one report, for example, when users liked 'curly fries' and Sephora cosmetics, this was said to give clues to intelligence. Liking Hello Kitty is supposed to indicate one's political views, while 'being confused after waking up from naps' was linked to sexuality. In short, garbage. These are correlations, not cause-and-effect relationships, and thus they are highly dubious 'insights'. Spending large amounts of money on this kind of research can only be a stupid rich man's game. The only 'evidence' we have that this works are the self-serving claims made by the snake oil salesmen of the data world and the liberal elite's fantastical belief that this was the reason they lost the Brexit referendum and Hillary Clinton lost the White House.
There is an enormous degree of hypocrisy in this discussion, too. In a piece for the Spectator, Freddy Gray correctly points out that Barack Obama's 2012 election campaign pioneered the use of Facebook's APIs (application programming interfaces) and data to target voters to the same end. This was legitimate, apparently. Obama was heralded as being hip and in the vanguard of electioneering in the digital age. Apply the same to Donald Trump and we get conspiracy theories and hysteria.
But Gray makes another point which is salient. Namely, that the shutting down of these APIs by Facebook in 2014 had little to do with Facebook addressing legitimate privacy concerns. Facebook acted because it realised that any outside company could use these APIs to replicate the 'social graph' that Facebook sells to advertisers. In other words, Facebook and companies like Cambridge Analytica have built businesses around an apparent increased data capability to provide 'psychographic profiling' and the contemptible fantasy that ordinary people can be psychologically manipulated to buy, act and vote in a certain way.
We are not talking about a conspiracy to run the world. Rather what we are witnessing is the emergence of an ecosystem of con artists of the 21st-century dataverse. Despite their political differences, everyone who is peddling this garbage is united around the odious assumption that ordinary people, either as consumers or an electorate, are stupid, irrational and incapable of independent thought. That they are children who can be swayed, cajoled or seduced by honed messages or advertising. The fact that Trump's election team employed Cambridge Analytica shows that they, too, share this view of the very people they were hoping to win to their cause. They treated electoral participation as a behavioural experiment, a stimulus-response model that could deliver Trump to power. Both sides are in denial about the realities of 21st-century politics – as if the American electorate needed Cambridge Analytica to manipulate them into rejecting the political elite in Washington, who regard them as deplorable.
The worst thing about this sorry story is that the more the media and liberal elite get their knickers in a twist over data manipulation, conspiracies and fake news, the more they reinforce the notion that this approach to politics is legitimate and actually works. The sordid irony is that the political elite and liberal intelligentsia have been hoisted with their own petard, so to speak. For years the absence of any real political vision about the purpose of government has forced the elite into technocratic managerialism based upon policies designed to nudge and manipulate the public for its own good. Elite politics can be summed up as an attempt to 'save' citizens from the negative consequences of their own behaviour. The liberal elite has been at the forefront of transforming the sphere of public agency, moral judgment and autonomy into a laboratory for manipulation through various forms of 'nudge' projects.
What the Cambridge Analytica Files exposé has revealed more than anything else is how all sides of the debate are more united than they would like to let on. Like squabbling children, one side is throwing their toys out of the pram because the other side won. 'It's not fair', cries the Observer as it refuses to face the reality that it was not data manipulation that won Brexit or elected Trump, but the very contempt that they and their ilk hold for ordinary people. It's time to grow up and start addressing the real concerns and problems we the people face. It's time to put these childish pranksters on the naughty step.
To enquire about republishing spiked's content, a right to reply or to request a correction, please contact the managing editor, Viv Regan.