No, you're the bully
MPs have turned the b-word into a political weapon.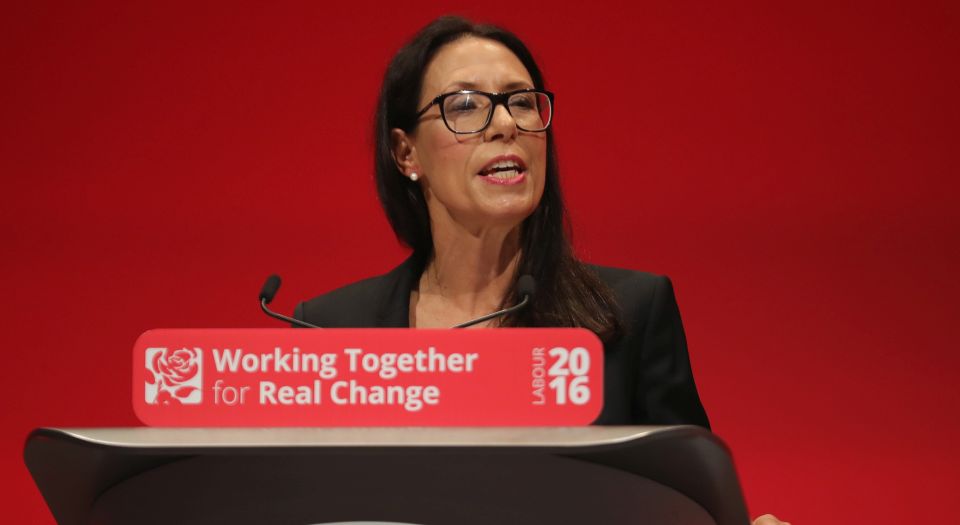 Labour has announced that frontbencher Debbie Abrahams has stepped aside while an investigation into alleged bullying is carried out. Abrahams strongly refutes the claims and hit back with her own allegations against 'certain individuals' in Jeremy Corbyn's staff of 'aggressive, intimidating and wholly unprofessional' behaviour, resulting in a 'bullying culture of the worst kind'.
Neither side yet knows any of the details or the seriousness of the accusations against them. It goes without saying that staff deserve fair treatment at work and the accused deserve due process. The allegations also arrive in the context of calls for an inquiry into bullying and harassment, following numerous complaints against MPs, uncovered by a Newsnight investigation.
But one thing this spat between Abrahams and the Labour leadership reveals is that accusations and counter-accusations of bullying, particularly those which are detail-free, have become entirely weaponised. Political factions compete in an unedifying spectacle to be the most victimised for short-term political gain. What ought to be political arguments between Labour's Blairite and Corbynite wings regularly descend into accusations of bullying. When Labour's Haringey Council leader quit, following a row over an unpopular redevelopment scheme, she cited 'sexist, bullying behaviour'. In 2016, following her resignation from the frontbench, when senior figures were attempting to oust Corbyn, Seema Malhotra accused his chief of staff of being 'aggressive and intimidating'.
Elsewhere, there are calls for the Commons speaker, John Bercow, to resign after allegations that he bullied his private secretary. But the campaign to oust the speaker began long before these accusations were levelled. His interventionist style in the Commons is popular with Labour MPs but loathed by the Tories. Similarly, his willingness to grant urgent questions to backbenchers, summoning ministers to the house, infuriates the government. A senior Tory MP told the Guardian that if a vote of confidence were held, the 'vast majority' of Conservatives would vote for him to go. I dare say these political considerations play a greater role in their thinking than the allegations that Bercow used to humiliate his private secretary and once told a clerk to 'fuck off'.
Besides, what exactly is bullying anyway? A term better suited to the playground is now a mainstay of adult politics. This is not to defend the behaviour of genuine bullies and harassers, but you don't need to have seen The Thick of It or The West Wing to recognise that politics is a high-pressure, high-stakes job which undoubtedly involves a lot of alcohol-fuelled late nights and sweary, tempestuous arguments. We live in a time when our political class feels uniquely put-upon and vulnerable, where the cut and thrust of politics itself, from debating to campaigning, is often cast as 'bullying'. Vague, detail-free accusations of bullying and unprofessional behaviour may give short-term advantage to the victimised faction, but they degrade party politics, and do no favours to those members of staff who face genuine harassment.
Fraser Myers is a writer. Follow him on Twitter @FraserMyers
Picture by: Getty
To enquire about republishing spiked's content, a right to reply or to request a correction, please contact the managing editor, Viv Regan.