Domestic violence: authoritarianism is not the answer
Theresa May's Domestic Abuse Bill is an insult to justice.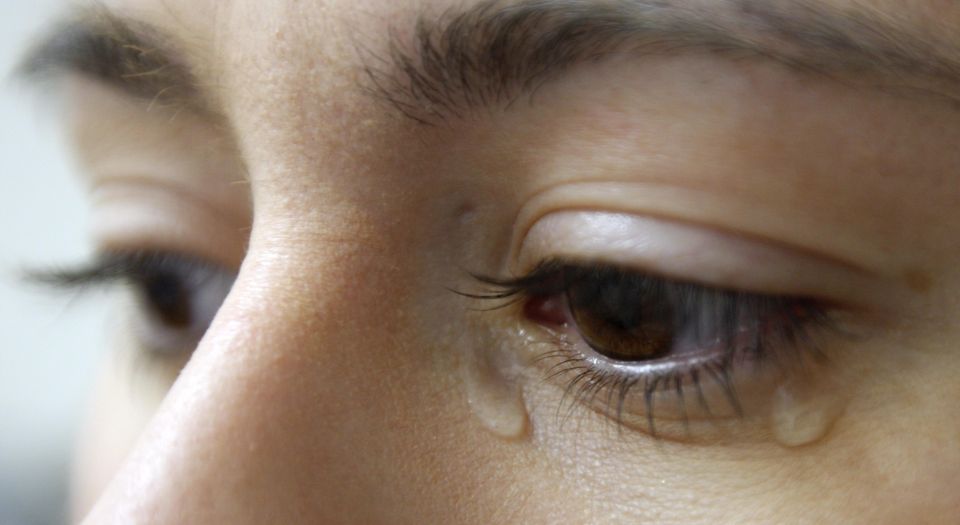 The UK government published its draft Domestic Abuse Bill last week. Theresa May said the bill would 'completely transform the way we tackle domestic abuse'. She's right, but that is not a good thing. The new proposals are ludicrously draconian. They include introducing the category of financial abuse, where partners seek to deny access to money. They also include allowing for the electronic tagging of suspects prior to any criminal conviction.
The bill marks a culmination of recent legislation around domestic violence. The Conservative government introduced the Serious Crime Act in 2015, which criminalised 'controlling behaviour' in the context of an intimate relationship. This was intended to allow the police to intervene earlier in what they view as problematic relationships. In 2010, the official definition of domestic violence was expanded to include emotional abuse. This was designed to help the authorities intervene in relationships involving young people. In 2013, the government introduced the Domestic Violence Disclosure Scheme, which allows almost anyone to obtain information about a person's conviction history if they suspect that person has been prosecuted for domestic-violence offences in the past.
Over the past eight years, the Tories have slowly introduced a parallel criminal-justice system to deal with domestic violence, one which gives the authorities significant new powers on the basis that this will help to prevent domestic violence from happening in the first place.
Recent reforms have been justified by the mantra that domestic violence is 'increasingly everyone's businesses'. That was the title of a 2014 police inspectorate report into the handling of domestic-violence complaints and it has been repeated throughout recent consultations. The idea is that the more that various agencies are encouraged to intervene in certain situations, and to communicate with each other, the safer women will be.
This is madness. Time and again, the government has proposed more stringent laws to address domestic violence, and time and again those actually involved in dealing with domestic violence have said such laws rarely work. When Clare's Law was introduced, allowing searches into people's backgrounds, some domestic-violence charities pointed out that women knowing about their partners' history would not make it easier for them to walk away.
The solution to domestic violence has to be twofold. First, we should investigate and prosecute offences when they occur. There is a case that violence committed in the home should be treated more seriously than violence outside of the home. Violence in the home occurs in a context where, arguably, a higher degree of restraint can legitimately be expected than might be the case on a night out, for example.
However, criminalisation and prosecution should be reserved for violent offences. The new offences, which seek to prevent violence before it occurs, have made dealing with actual violence more difficult. I have seen first hand how prosecuting all these new offences means that the police become so consumed with investigating things like emotional abuse that they sometimes miss cases of violence. The police have to prioritise things, in a sensible way, and new domestic-abuse laws make it harder for them to do that.
The second part of the solution has to focus on the women involved in what are viewed as problematic relationships. The police must be sensitive to the individual dynamics of people's intimate lives. Often, relationships that are deemed 'problematic' or 'abusive' by third parties are not viewed that way by those involved. Classifying more and more forms of behaviour as 'abusive' might help drive up conviction and prosecution rates, but it does little to help the women whose partners end up being criminalised.
The priority must be to ensure that the women involved in these relationships are able to leave if they choose; that they are able to make decisions about their own lives. Rather than seeing these relationships as 'everyone's business', we need to see them as the business of the individuals involved. It is the woman who will have to take the decision to leave. These laws do nothing to help them do that.
The use of the law as a blunt instrument and the authorities' ceaseless intervention into people's private affairs will make dealing with domestic violence that bit more difficult. We don't need an alternative justice system to deal with domestic violence; we need to make sure all women can make free decisions about their lives.
Luke Gittos is law editor at spiked and author of Why Rape Culture is a Dangerous Myth: From Steubenville to Ched Evans. (Buy this book from Amazon(UK).)
Picture by: Wikimedia Commons
To enquire about republishing spiked's content, a right to reply or to request a correction, please contact the managing editor, Viv Regan.