The student censors in anti-fascist clothing
A vicious culture of intolerance is spreading through campuses.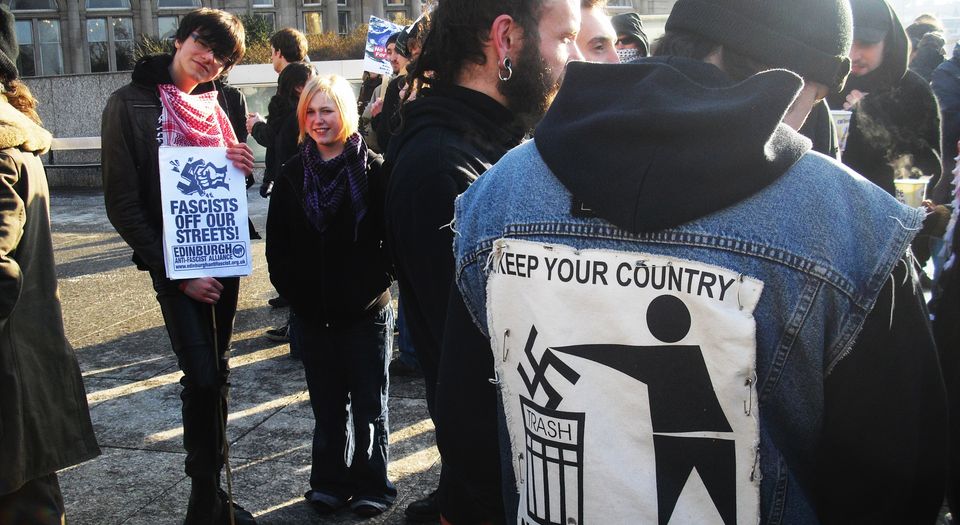 Student politics reached a new low this month, when Yaron Brook, an American-Israeli writer, and Carl Benjamin, a popular political YouTuber, were prevented from speaking to the Libertarian Society at King's College London by a group of activists who claimed Brook and Benjamin were 'fascists' and 'white supremacists'.
Wearing masks, the activists punched their way through security, hospitalising one guard, before setting off smoke bombs, fire alarms and thundering through the room where the event was taking place, seeking to intimidate speakers, students and staff. From what we know, the protagonists were from outside King's, but their stunt was organised with the complicity of certain King's students. This was clear given that seven left-wing student societies had organised a protest the day before the Libertarian Society talk, with the stated aim of keeping the speakers 'off campus'. It seems that students were once again successful in No Platforming speakers and shutting down an event designed to be a forum for debate and discussion.
This incident is far from isolated, of course. It is part of a largely unchallenged censorship campaign pushed by students' unions alongside certain student societies. This has involved the banning, restricting and punishing of speech and viewpoints they disagree with, from copies of the Sun being barred from campus to the dis-inviting of speakers, such as Germaine Greer. It is clear that these protests are not meant merely to signal disagreement or discontent. Rather, they are aimed at silencing ideas entirely. Such widespread censorship across UK campuses reveals the erosion of the liberal values of the university.
During my first few months at university in 2016, I sat barricaded inside a room in University College London as protesting students banged on every surface available and blared music from a boombox to drown out Israeli speaker Hen Mazzig. I have left events many times over the past few years to cries of 'shame' and pointing, prodding fingers, all because I dared attend a talk given by an Israeli speaker, be they someone like Yaron Brook, left-wing critics of the Israeli government or IDF soldiers from non-combat units. The doublespeak used to tarnish left-wing Israelis as terrorists and Israeli-born libertarian activists, such as Yaron Brook, as fascists reveals the ignorance of the student censors.
The censors' means – smashing windows or sounding foghorns – may differ, but the end is always the same: to shut down debate. Yet rather than opposing such intolerant behaviour, students' unions and administrators are encouraging it through Safe Space policies and placing greater obstacles in the way of external speakers speaking on campus.
Let's not exaggerate: things are not yet quite as bad in the UK as they are on some US campuses. We aren't yet being asked to retreat to beanbag-filled safe rooms, or to hire private-security firms to police 'high-risk' events. Unless we are proactive, however, we may witness all of these things within the near future.
A toxic campus intolerance is fast seeping into lecture halls and seminars themselves, as too many students are increasingly unable to differentiate between wanting to disagree with a viewpoint and silencing that viewpoint altogether. We are now in the middle of a battle for the fundamentally liberal values of UK universities. We have been forced to justify basic principles such as freedom of speech and rational enquiry. The protest against Brook and Benjamin revealed the extent to which calls for censorship are tacitly supported by university administrations.
We need a robust response to these censors' protests, one which polices violent behaviour instead of speech, and punishes individuals who seek to use physical intimidation to silence those they disagree with. We need to build a movement strong enough to empower a proud majority of students who value free, open debate above screams, fire alarms and punches.
Tamara Berens is president of the KCL Israel Society and co-director of the Campaign to Abolish Safe Spaces at KCLSU.
Picture by: Wikimedia Commons
To enquire about republishing spiked's content, a right to reply or to request a correction, please contact the managing editor, Viv Regan.