Monica Lewinsky and the lure of victimhood
How #MeToo is encouraging women to misremember the past.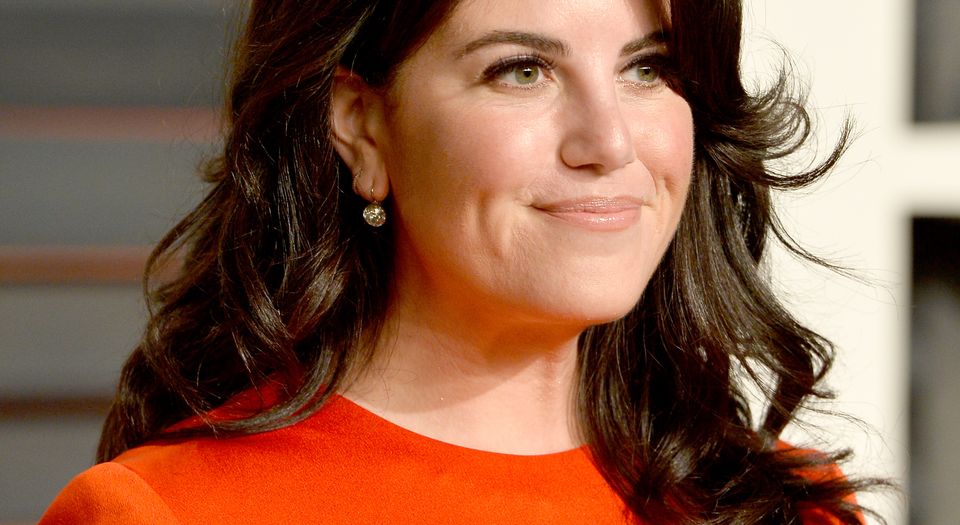 Thanks to Harvey Weinstein, Monica Lewinsky no longer feels alone. After 20 years in the wilderness, she's been welcomed into a community of women victimised by powerful men. Lewinsky had been 'So. Very. Alone', she laments in Vanity Fair. The #MeToo movement saved her from years of isolation, she writes, un-self-consciously explaining its questionable appeal: 'Virtually anyone can share her or his #MeToo story and be instantly welcomed into a tribe.'
But a #MeToo story is not the story of a consensual relationship that Lewinsky had been telling for years, recalling her fin de siècle affair with then president Bill Clinton. She was of age, in her early 20s, and their relationship was consensual, she insisted in a previous Vanity Fair confessional, published when she was 40 years old, only a few years ago. 'It was a consensual relationship… I will always remain firm on this point.'
Well, maybe not always: today, educated, enlightened by #MeToo, Lewinsky is 'beginning to consider' the 'power differential' between a president and an intern (even an intern who pursues the president). She is beginning to think that 20 years ago she was essentially incapable of consenting to their sexual affair.
Lewinsky's reinterpretation of that affair is an unintentionally revealing commentary on #MeToo, illuminating the power of culture to define our experiences and dictate their emotional impacts on us. The trauma of harassment to which so many women now testify, seems, in no small part, culturally determined. I don't doubt the sincerity of the trauma accounts, but I worry about a culture that encourages women to expect casual gropes to leave lasting emotional scars.
I don't doubt Lewinsky's sincerity in turning her story of individual agency into a cautionary tale of victimisation, and I sympathise with her desire for acceptance by the #MeToo sisterhood. Widely mocked 20 years ago, Lewinsky found little support among feminists who were focused on defending Clinton (and his policy agenda) from Republican impeachment efforts. But the feminist defence of Clinton was not simply political pragmatism. It reflected the same belief in women's sexual autonomy that Lewinsky herself once shared.
'We're not against sex; we're against the use of sex to cajole, humiliate, coerce', Gloria Steinem explained at the time, and Lewinsky claimed she was not coerced: 'If we say a 21- to 24-year-old has no sexual will, we're going against the whole struggle for self-determination and taking responsibility for our own lives.'
But Steinem too has changed her story and, it seems, her belief in women's sexual will, especially their ability to say no. Today she advocates affirmative-consent laws that require each partner in a sexual encounter to request and receive explicit consent for every touch along the way. While these policies formally impose equal burdens on men and women, as the constitution demands, they have been aggressively promoted by pop feminists and clearly contemplate protecting presumptively vulnerable females from presumptively predatory males.
Steinem considers opponents of affirmative consent the enemies of equality, and perhaps they are – if equality means re-evaluating previous feminist ideals of 'self-determination' and 'taking responsibility for our lives'.
Lewinsky is still taking some responsibility, assuring us that her newfound understanding of consent as 'moot' in the context of the Clinton affair does not erase her 'responsibility for what happened'. 'So often have I struggled with my own sense of agency versus victimhood', she writes, apparently struggling still. Her account of this struggle is fascinating, mainly because she explicitly attributes it to feminism's changing messages – without wondering about the depth, authenticity or fundamental meaning of deeply personal beliefs and emotions so strongly influenced by cultural politics and the need to belong: 'In 1998', she recalls, 'we were living in times in which women's sexuality was a marker of their agency – "owning desire"… it's very likely that my thinking would not necessarily be changing at this time had it not been for the #MeToo movement – not only because of the new lens it provided but also because of how it offered new avenues for safety that comes from solidarity.'
I wish Lewinsky well in her own poignant quest for solidarity. When she speaks of the trauma of being 'publicly outed and ostracised' in her early 20s, I don't think she's exaggerating or indulging in melodrama. She wasn't just turned into a national punchline. She was viciously targeted by prosecutor Ken Starr and the FBI, who threatened to prosecute her mother, investigate her father, and imprison her for decades if she didn't cooperate in their crusade against President Clinton. Her brief account of this in Vanity Fair is entirely plausible. Prosecutors routinely extort cooperation (and also guilty pleas) with such tactics.
As I recall, the young Lewinsky stood up to the FBI when they ambushed and isolated her in a Washington hotel. Whether she was brave or merely foolhardy, she had a lot of nerve – and good reason to believe in her agency.
Wendy Kaminer is a lawyer and writer, and a former national board member of the American Civil Liberties Union. She is the author of several books, including: I'm Dysfunctional, You're Dysfunctional (1992); and Worst Instincts: Cowardice, Conformity and the ACLU (2009).
Picture by: Getty
To enquire about republishing spiked's content, a right to reply or to request a correction, please contact the managing editor, Viv Regan.