These anti-democratic youths don't speak for me
In demeaning older voters, OFOC is pushing an ugly, divisive agenda.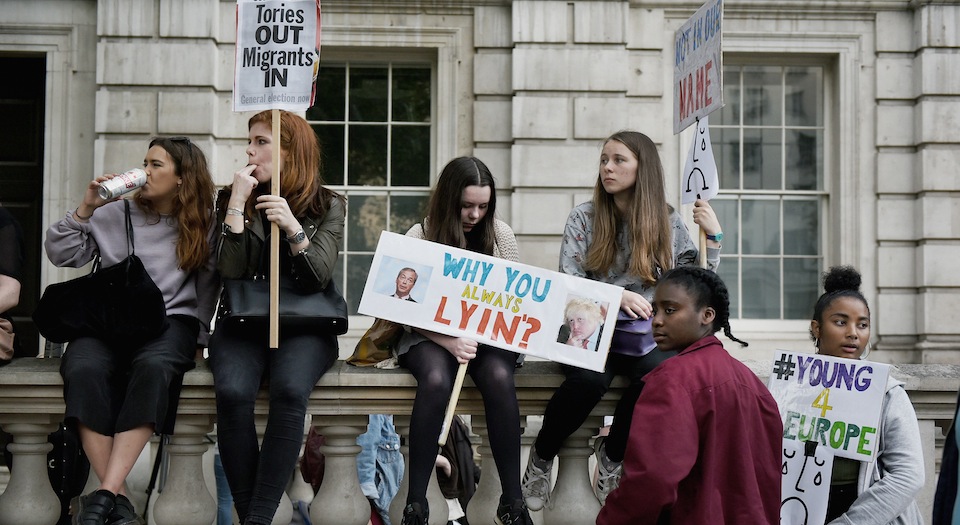 Everyone in the media is talking about the new anti-Brexit youth group, 'Our Future, Our Choice'. OFOC is a group of 'angry, determined young people' with one aim: to stop Brexit. Its members argue that as we young people will have to live longer with the consequences of Brexit, and young people tend to back Remain, then Brexit should be junked.
The campaign hit the headlines when its frontman, Femi Oluwole, appeared on Sky News to talk about the campaign. The clip went viral. Since then, in between media appearances, OFOC has taken to the streets. Last week, its members visited Hull, and spoke to, according to one founder-member, '30 to 40' people.
It is difficult to take OFOC seriously. Not least because many of its claims don't stack up. In Oluwole's Sky interview, he claimed that 'under-55s voted to Remain, so by anyone's maths, in five years' time we will have a population who voted to remain in the EU'. But this fails to take into account the complex nature of voting and politics. He assumes that in five years' time the political landscape will be exactly the same as it is today, that future young voters will have identical views to his, and that the death of elderly Brexit voters will see Euroscepticism die with them.
Despite its claims to speak for young people, OFOC seems to stir the feelings more of greying anti-democrats than the mass of young people. The likes of AC Grayling and Alastair Campbell are enthusiastic supporters, delighted that they have a youthful, PR-friendly stage army to push their anti-Brexit rhetoric. Campbell says 'it's time the youth was heard on Brexit'. But it's clear he only cares about the opinions of those young people who happen to agree with him.
What's more, the idea that all young people are not only pro-Remain, but as passionately anti-democratic as OFOC, is a bit of a stretch. This group thinks it can speak on behalf of all young people; it treats us as a homogeneous, passive blob. But polling from Ipsos MORI suggests that while wealthy and middle-class young people overwhelmingly backed Remain, the gap narrows significantly among those from working-class backgrounds. Clearly, young people do not all think the same way.
What is most pernicious about this campaign is the idea that young people's voices matter more in this debate. The idea that it's our future and our choice, rather than everyone's, is antithetical to the idea of one person, one vote. It is also deeply narcissistic. The fact that I'm likely to live further into the future than someone in their 70s does not grant me more of a say in politics. Those of us who believe in democracy, young and old, should reject this campaign.
Emily Dinsmore is a writer.
To enquire about republishing spiked's content, a right to reply or to request a correction, please contact the managing editor, Viv Regan.