It's no surprise that teachers cheat
The OCR scandal shows how dysfunctional the education system has become.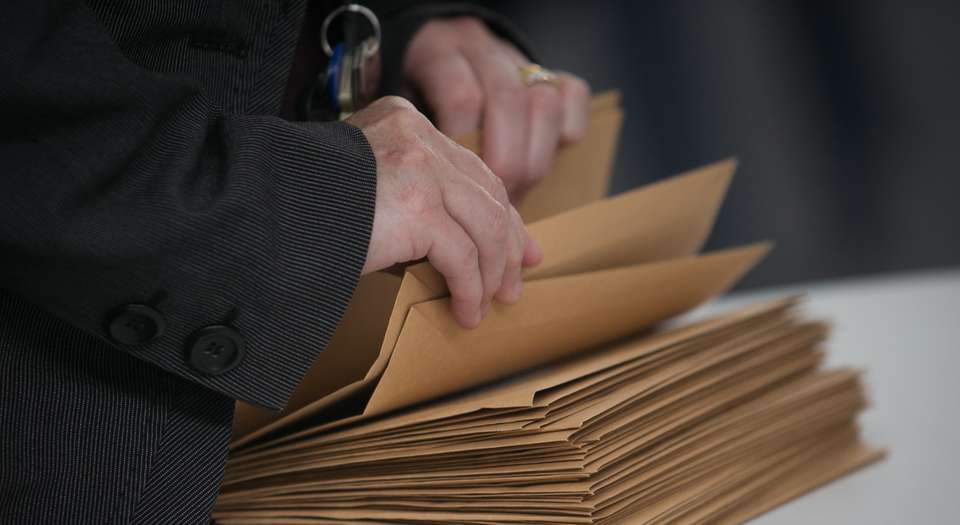 Teachers are famous for going the extra mile for their students. But what kind of teacher cheats on behalf of their pupils?
According to data supplied by the OCR (Oxford, Cambridge and RSA) exam board under freedom of information requests, thousands of its teachers are guilty of doing so. And there's no reason to think that this is a particular problem for one exam board – scaling up across the main boards suggests this could be a widespread issue for many teachers.
It is unclear from the reports exactly what the offending teachers are supposed to have done – over half are guilty of 'improper assistance'. The findings relate to a time before the demise of coursework modules. So it is likely that teachers were completing and tweaking their students' project work and practical exams, rather than whispering answers in an exam hall.
But should we be surprised that teachers are cheating? The truth is that 'improper assistance', which would have been condemned a generation ago, is now not just encouraged but almost required by the education system.
Here are just a few of the activities the contemporary teacher is expected to carry out to prepare students for exams: compiling sterile lists of the bare facts the student needs to know, lifted word-for-word from the exam-board specification; drilling through hundreds of past exam-paper questions, in batches, marked with bespoke feedback for each student; compiling individual students' mock exam data in spreadsheets to predict how many marks they need, and where, to hit their target grade; providing mandatory but extracurricular revision classes; informing parents with up-to-the-minute data and targets; providing question-solution procedures, flowcharts, scaffolding and model answers; analysing which topics and styles of questions reoccur in exams; gauging how much time should be spent teaching a topic based on how many marks it has garnered in previous papers. Some schools are now even running 'walking, talking mocks' in which all pupils sit in the hall while a teacher completes an exam for them and talks through his answers while doing so.
These are not merely the tactics of the most dedicated teachers. Failing to carry out any one of these activities will result in a negative job-performance assessment, and mark a teacher out as 'requiring support'. This really means that you're on the road to being put on capability measures, or even encouraged to leave.
There is a whole industry that has grown up around this gaming of the exam system. The ALPS A-level results analysis service rates subject departments against all schools, nationally. The PiXL Club gets schools to collaborate on micromanagement techniques to boost exam performance.
This exam-orientated approach has led to a very fuzzy border between proper and improper assistance. The OCR scandal is one of many. Concerns have already been raised over the scale of student plagiarism, while examiners have been accused of leaking questions and tipping teachers off.
This all adds up to an examination system that has entirely lost the plot, in which all stakeholders – student, teacher, examiner, parent, university or employer – are cynical. It's a Kafkaesque world in which all meaning in education resides in exams, but the only way to succeed in exams is to subvert them. Education has become disenchanted, locked in to what the sociologist Max Weber called the 'iron cage' of measurable outcomes, quantitative targets and numerical performance indicators.
Most teachers start off as altruistic souls with a moral purpose. So why do they end up cheating? That's what you get when you encourage them to put all their emphasis on exam results, threaten them if they don't, and devalue the thing that gives them most meaning in their work – the love of knowledge for its own sake.
To enquire about republishing spiked's content, a right to reply or to request a correction, please contact the managing editor, Viv Regan.